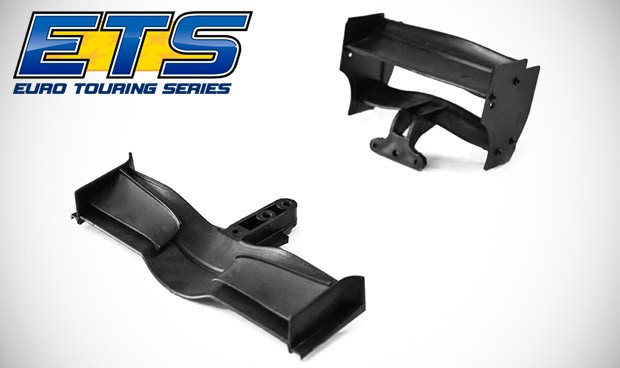 With its Formula class going from strength to strength, a total of 226 drivers registering championship points last season, the Yokomo Euro Touring Series will introduce spec wings for the upcoming 9th season of the world famous championship. A category that since its introduction during the 2011/12 season continues to attract new manufacturers and enjoy increasing popularity around the world, in order to simplify Formula the ETS will permit just two wing sets from two specified manufacturers.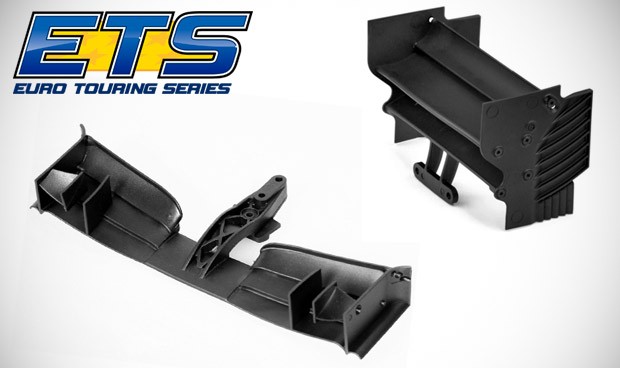 After a meeting with Formula class manufacturers during the concluding round of ETS Season #8 to discuss the future direction of the class followed by a period of consultation, both Mon-Tech and Serpent has been selected as wing set suppliers for the 2015/16 season. With the opening round of the ETS taking place in the Czech Republic on December 11-13, the start to the fifth ETS Formula championship which will see Xray's Jan Ratheisky chase a fourth consecutive title has already attracted over 80 Formula entries.
The part numbers for the spec wingsets are –

Mon-tech
Front Wing Black – 015-006
Front Wing White – 015-009
Rear Wing Black – 015-007
Rear Wing White – 015-008

Serpent
Front Wing Black – 411352
Front Wing White – 411353
Rear Wing Black – 411369
Rear Wing White – 411370
Monday, October 26, 2015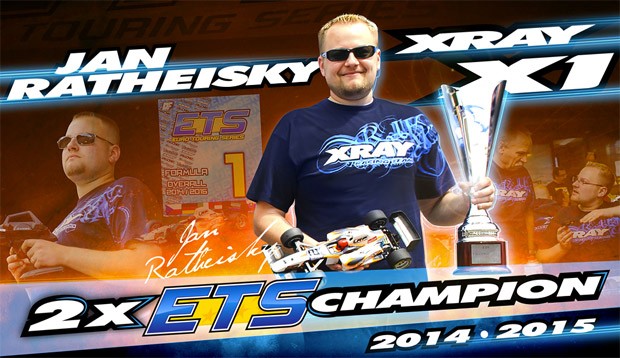 Here is the 2nd part of Xray's interview series with 2014/15 ETS series winners Marek Cerny and Jan Rathiesky. Having already heard from Marek Cerny, this time it is the turn of back to back to back Formula Champion and Pro Stock championship contender Jan Rathiesky from Germany.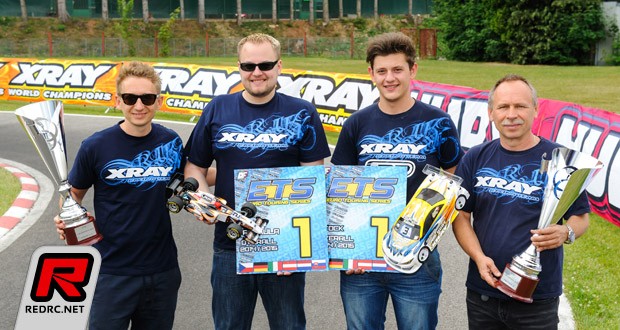 Congratulations on your second consecutive ETS Formula Champion title with the Xray X1. How are you enjoying your title?
Thank you very much! It is my third title in a row, and the second that I have achieved with the X1 car. I am very happy and proud of this achievement! This last title is, for me, even more valuable because in the middle of the season I broke my shoulder and I could not race in Italy… and so I lost valuable points. Since I missed one race I had to work even harder to catch back up. I raced with a lot of pain in my shoulder, so I'm doubly happy about this win.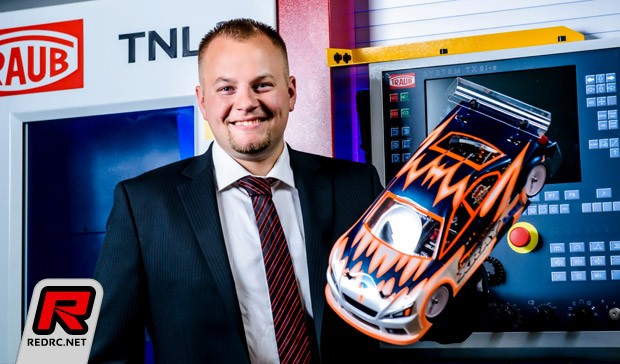 Is the competition level increasing in the Formula class?
Absolutely, yes it is. We get more and more good racers in F1 because the class is expanding very quickly and is becoming much more professional. I remember in my first season that I just recharged my battery and raced all the races… I was just having fun. But on the other hand I like to battle with good contenders. To ensure that F1 remains a fun class, we had a meeting at the last ETS race in Slovakia between the organizers and manufacturers about the future development and rules of this class. I consider this a great sign for the industry.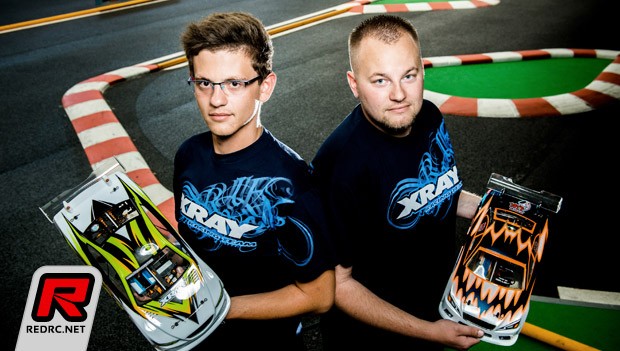 What were the main reasons that allowed you to win ETS for second consecutive time?
The main reasons are our excellent car and our exceptional team. We work very hard to continually improve all the time. Martin is a true professional and a very dedicated person, and it is really a pleasure to work with him and the rest of the Xray R&D team. We internally discuss whatever I have on my mind, and the speed of development & production of prototypes at Xray is simply marvellous. This flexibility allowed us to develop the car very quickly, and we can adapt to changes in the competition. I would also say that I have somewhat of an advantage in this class because I have run 1/12 for a very long time at a very basic club level… sometimes with broken tires, sometimes racing in challenging conditions, and other things. So I have a lot of experience in being able to handle my car in many conditions, and I know how to set up the car for those conditions. That's very important in F1 because you need to push your tires a lot.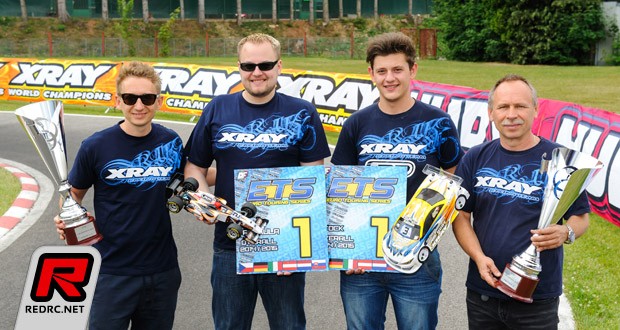 What are your goals for next season?
The dream would be a fourth title in a row in F1 and a third title for Xray. Of course I will do my best to make this dream a reality, so there is a lot of work ahead of us again. After some short summertime holidays, I am back full force and ready to race again.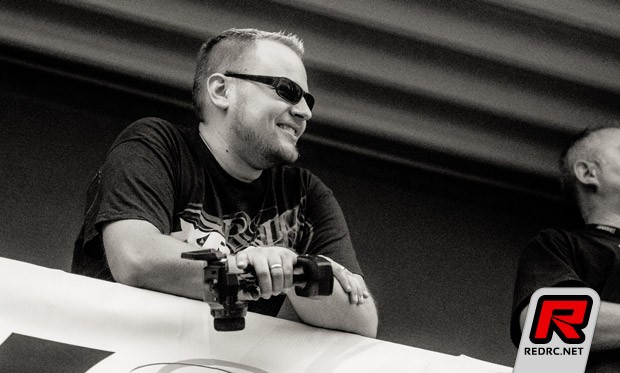 As you look back at the time since you started, what would be your advice to young RC car drivers who want to become as successful as you?
Don't think too much when you drive, try to have the most fun at any time. Try to understand your car, make notes about every change you make, and how you think the changes went, good or bad. Then try to learn from that and use it for the next races. And one very good tip at the end: take a look in the Xray Set-up Database or ask a Team driver directly. We're very happy when we can help you.
Tuesday, September 29, 2015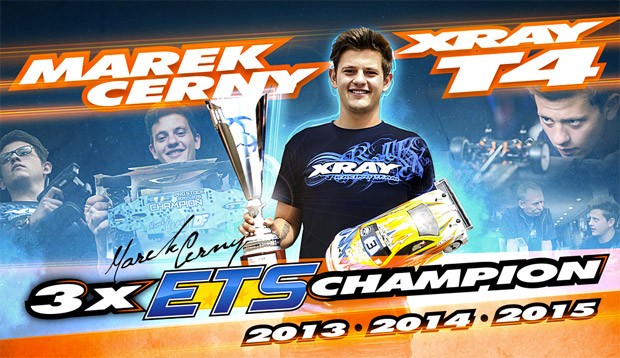 Having taken both the highly competitive Pro Stock and Formula class titles in the 2014/2015 season, Xray sat down and interviewed their Factory drivers Marek Cerny and Jan Rathiesky about their recent success in what is the biggest onroad series in the World. First up its Czech driver and 3 time Champion Marek Cerny.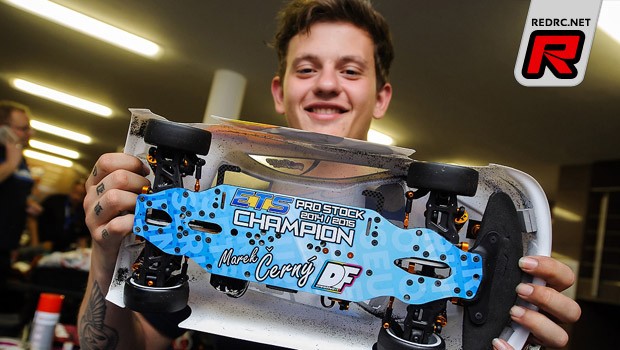 Congratulations on your third consecutive ETS Champion Stock title. How does it feel?
Thank you very much! It is certainly a great feeling. In the ETS series of races it is not enough to be good or have the luck to win one race, but you need to continue to work the entire year. So the ETS is about the teamwork during the entire racing season. I won all of my three ETS titles with Team Xray, and of course I am very happy and proud of what we have achieved together. It is a mutual partnership where we constantly push each other to do better, and this season it has again paid off.
Is the competition level increasing in the Stock class?
Oh yes indeed. Before me it was Zdenko Kunak who won the Stock title for Xray, so this is already the fourth consecutive win for Team Xray. Every year the competition gets stronger and faster, which of course motivates us to push our limits even further. There is now much more time spent in a preparation for the races, and the smallest details can make a big difference.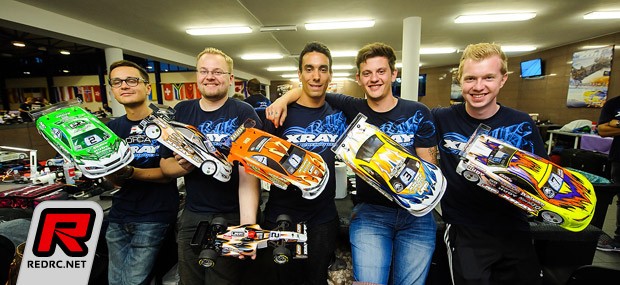 What is your recipe for success?
It's combination of everything involved: driver, car, team, work, luck, dedication, and even state of mind. You cannot leave out any one of these, it has to be the proper mixture of all these factors. Our team works extremely hard and we do a lot of testing during the year, so it is not only about the race itself but also about what goes on in between. We test a lot of different things and I am regularly at the Xray factory, racing at local races and practices, and we actively work with Martin. I test all his new ideas and he listens to the drivers; thankfully Martin is also a racer so he understands everything we tell him. I had a rough start to the season and I had to catch up a lot and work even harder during the rest of season, but luckily everything worked out well and we took home the title once again.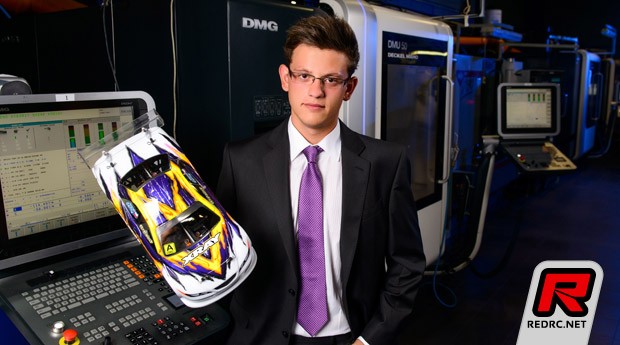 What are your plans and expectations for next season?
Right now I am taking a short break for the rest of the summer, and after that the indoor season will start again. I expect that the 2016 ETS season will again be even MORE competitive, but nevertheless we will continue to push ourselves to get better results. I am very excited for the next season!
The new season starts with a race in the Czech Republic, and for me it is always a very prestigious thing. The schedule for next season has a greater pause between races, which will be very good and will give us more time to prepare and rest. I look forward to the next race.
Thursday, September 10, 2015

With the opening round of the 2015/16 Euro Touring Series 3 months away, the organisers are pleased announce a new tyre partnership with Volante Tire which will see the Korean company supply the controlled tyre for both of the World famous championship's two touring car classes.  In Formula, which comes off the back of its most successful season with 226 drivers scoring championship points, Ride will continue to provide rubber to this growing category.  Entering into its 9th season, the previous breaking entry records, the new partnership with Volante will see the new tyre producer's V5 28CP used for indoor carpet rounds and its V5T 36R [Gold Compound] when racing moves outdoor on to asphalt.  With defending manufacturer champions Yokomo continuing on as title sponsor for a 6th consecutive season, the ETS will again continue to run over 6 events across Europe.  Kicking off over the weekend of December 11-13, in Hrotovice, Czech Republic, Round one has already attracted over 320 entries.
Wednesday, September 9, 2015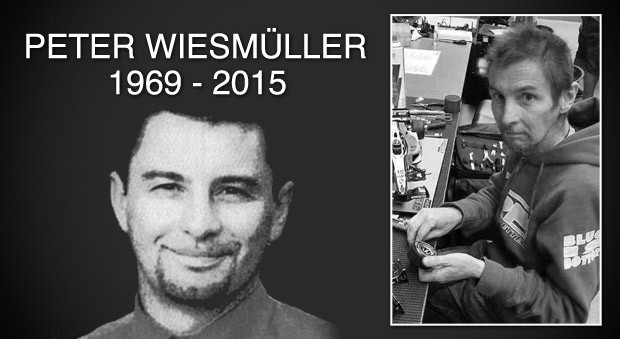 Sad news reached the ETS family only days ago as we have to mourn the death of Peter Wiesmueller from Austria. Fighting against cancer for three years Peter passed away last Friday the 21st of August. A passionate cart racer in the 1990's Peter also loved to go model flying until he made a step into RC car racing some three years ago by being part of the RCR Linz club. Together with his friends Hannes Zuckerstätter and Markus Wurmhöriger he was the driving force behind the growing Formula scene in Austria. He was a perfectionist both on the track and while running his own business "Designerzeit". Our condolences go to the Wiesmueller family, especially his mother, his daughter and his partner. The ETS family lost a valuable member. We will keep you in good memory, Peter.
Eine schreckliche Nachricht erreichte uns vor ein paar Tagen aus Österreich: Unser ETS Familienmitglied Peter Wiesmueller ist nach langem Kampf seinem Krebsleiden erlegen. Den Krebs hat Peter drei Jahre lang versucht zu bekämpfen, doch letztendlich versagten dann Freitag, 21. August, alle Organe. Peter war ein leidenschaftlicher Cart-Fahrer in den 90er Jahren. Jahrelang in Sachen Modellfug mit dem Sender in der Hand unterwegs, fand er vor etwas mehr als 3 Jahren den Weg zum RCR Linz und somit zum RC Car Fahren. Mit seinen Freunden Hannes Zuckerstätter und Markus Wurmhöriger baute er maßgeblich die Klasse Formel in Österreich mit auf. Als Perfektionist arbeitete und entwickelte er immer weiter an den Formelautos. Seine Kreativität spiegelte sich auch in seinem Unternehmen "Designerzeit" jederzeit wieder. Unser aller Mitgefühl gilt seiner Familie, hier besonders seiner Mutter, Tochter und Lebensgefährtin. Die ETS Familie verliert ein wichtiges Mitglied. Wir alle werden dich in guter Erinnerung halten, Peter.
Thursday, August 27, 2015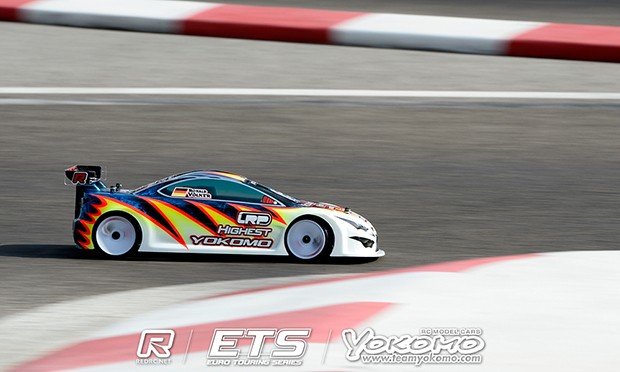 Ronald Volker's Yokomo BD7 2015
Sunday, June 28, 2015