Rheinard tops practice at Dutch ETS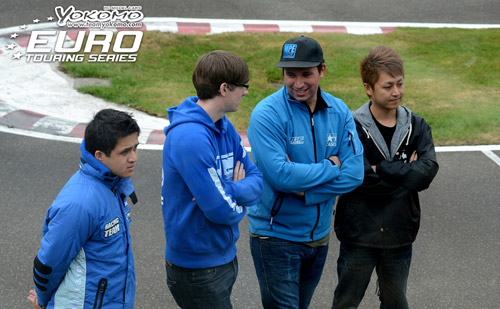 Winner of last year's Dutch ETS round, Tamiya's Marc Rheinard has topped practice at the fifth round of the Yokomo Euro Touring Series putting him top seed for tomorrow's four rounds of qualifying ahead of Yokomo's Ronald Volker and Kyosho's Christopher Krapp.  Finishing up Day 1 of the event later than originally scheduled due to rain delays at the Apeldoorn track in the morning, Rheinard was for once pleased with the performance of his Speed Passion powered TRF417X.  Having suffered a broken diff in CP3, the first of the top two timed runs, the German said with a new unit fitted his car felt really good, with his driving actually being the weakest part of his package.  In a season that has so far failed to net Tamiya a victory, Rheinard said he is feeling pretty confident for tomorrow, something we have not heard from the former series champion in recent times.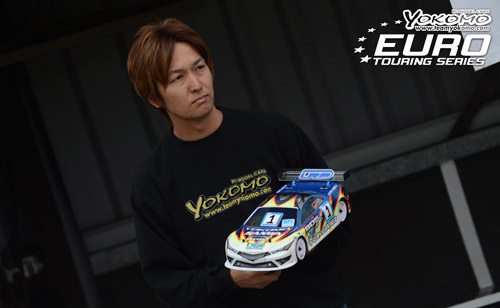 Posting a time of 44.952 compared with Rheinard's 44.833, Volker said he was not able to drive as aggressively as he would have liked in the final practice as the track conditions of the late run made for very high bite meaning his LRP powered BD5 was close to traction roll.  Despite this the defending champion said based on his early runs he was happy with how the day went but added that the level of drivers here in the Netherlands meant it was going to be an open race right till the end.  Setting the 6th fastest time with his P3 run, team-mate Yannic Prumper said switching to a softer spring for the final practice was the wrong choice and with his Thunder Power equipped Yokomo decent in CP3 he will revert back to that set-up for the opening qualifier.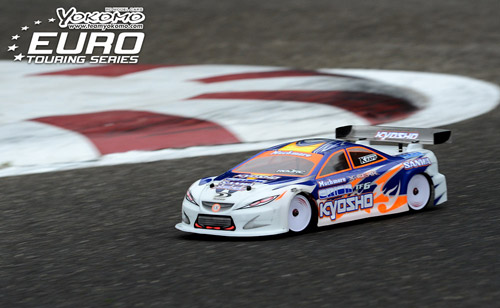 The winner last time out on asphalt when he took his maiden ETS victory at Round 3 in Gran Canaria, Krapp is running a very similar set-up here in Apeldoorn but says he is suffering with a little  understeer in the sweepers.  Planning to run heavier oil tomorrow in Q1, the German feels that compared with his pace over the three consecutive laps that counted for the qualifying seeding his Orion powered TF6 SP should be very compeitive over the length of the full five minute heats.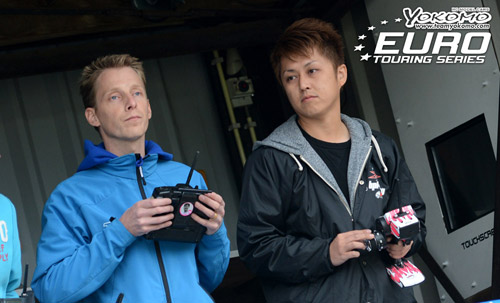 Top Qualifier at last year's event, Jilles Groskamp only ran the first of the two timed practices due to a family engagement made prior to the rain effected timetable but the Dutch ace still managed the 4th fastest time ahead of team-mate Viktor Wilck.  Wilck said while his time was faster in P4, due to the track having higher bite caused by the cooler conditions, he said his set-up in P3 felt better. Adding more toe-in for the final run of the day he said this caused his car to understeer and he will revert back to his CP3 set-up for the morning.
Just outside the Top 6, Marc Fisher took his Serpent to seventh ahead of Britian's Elliot Harper.  Setting his quickest time in P3, the German National Champion said his S411 felt good in the final laps but needs improving at the beginning of the run.  Not sure what direction to take with his set-up he said he will try changing from 2000 to 1500 oil in the rear diff.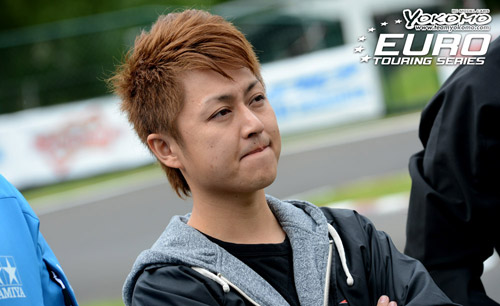 Atsushi Hara was fastest of the expanded HB team, the former World Champion setting the 9th fastest time ahead fellow Japanese driver Hayato Matsuzaki who took his Yokomo to an identical time.  Changing to heavier oil for the final practice he said it was too stiff for the cool temperatures and he will revert back to what he ran in CP3 when he set his best time.  One of the few top drivers not under contract to any electrics sponsor Hara used the day to play around with his choice of speedo and motor. A 2-time ETS race winner, he said the performance of the Hobbywing/Reedy combo he ran in CP4 felt good and together with his CP3 set-up he expects to be more competitive in qualifying.
After the high of winning the preceding round in Poland, Alexander Hagberg's weekend has got off to a disappointing start with the factory Xray driver only 12th fastest behind American team-mate Paul Lemieux.  The Swede said he is struggling with a lack of steering and he is still trying to figure out why.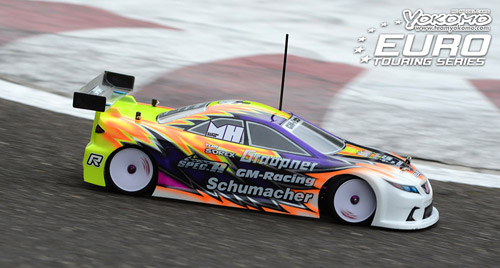 In the Xray Pro-Stock class defending champion Martin Hofer will for the first time this season go into qualifying as the top seed. The factory Schumacher driver put his Mi4CXL top of the time sheets with a time of 51.576 for his three fastest consecutive laps followed by Dutch drivers Vasco Christiaanse and Ronald Arts.  Having run new tyres in the first of the timed practice runs Hofer said his car was very edgy but switching to used tyres for his final outing of the day he experienced traction roll, something the German feels could be to do with his choice of additive.  Happy to end the day fastest while his main championship rival Zdenko Kunak ended up fourth fastest, Hofer felt his performance was a step forward and is relishing tomorrow's qualifying.  Having only received his TF6 SP last weekend taking it to second in the latest round of the Dutch Nationals, Christiaanse said he was very happy with how the car worked today.  Despite having TQ'd two previous ETS events he does not yet have a win to his credit and reminded of this fact he joked maybe its best he qualifies second tomorrow!
In the Speed Passion Formula class Michael Lepelaar topped practice ahead of fellow Dutch racer Roman Pichler and Germany's Dai Sakaguchi.
View the event image gallery here.