October 14, 2012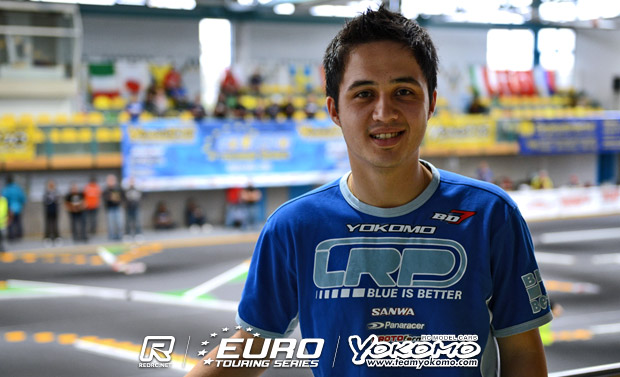 In search a third consecutive Yokomo Euro Touring Series title Ronald Volker completed the perfect start to season No.6 of the world famous electric touring car series in Germany today when he backed up his leg 1 win with another dominant win in leg 2 to wrap up the overall win.  Having already secured the bonus point for taking the TQ honours in qualifying, the German ace will head to the round 2 of the series in Czech Republic with a 3 point lead over the runner-up at the Muelheim-Kaerlich event with that driver to be decided in this evening's third and final leg.  That battle for second overall set to be fought out between Associated's Juho Levänen, Yokomo's Yannic Prümper and Team Xray's Adrian Bernsten.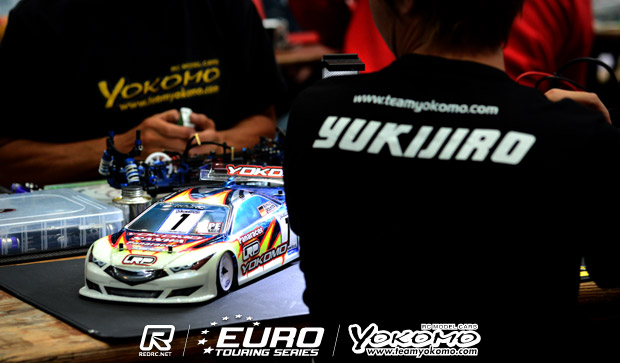 Winning the second leg by 3.3 seconds from Levanen, Volker was delighted to kick start his campaign in the best possible way. Having won last week's IIC in Las Vegas with Yokomo's new BD7, he said today's win was a lot more significant as the competition in the ETS is world class and it was also the first time the Yukijiro Umino designed chassis has gone up against more of the other manufacturers latest offerings such as Xray's new T4.  Delighted that on carpet they still have a distinct advantage he said he is already looking forward to round 2 which is also a carpet event.  Wishing to thank everyone at Yokomo for their support, in particular his mechanic Umino, the defending champion added that he is interested to see how the BD7 compares, in particular to the Tamiya, on asphalt having struggled somewhat last season with the as BD5 but with team-mate Yannic Prumper having shown they made progress towards the end of last season with his win in Austria he thinks they are definitely up for making it three ETS titles in a row and matching Tamiya as the most winning manufacturer.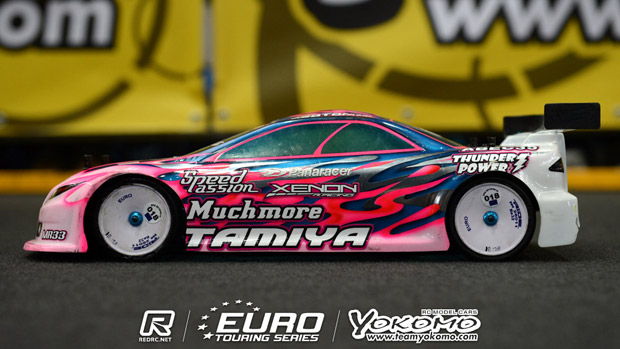 While Volker checked out, the main battle of the race was for second between Levanen, Marc Rheinard and Bernsten.  Rheinard tried a move on Levanen but tagging the Associated had to wait which allowed Bernsten through to 3rd.  Running nose to tail Rheinard tried an over ambitious move on Bernsten on the final lap putting the Xray on its roof. Although he waited the move cost both drivers position as Prümper managed to dive pass into third.  Rheinard, who was only 4th in Leg 1, also got passed by Freddy Sudhoff following the incident to end the race sixth meaning he wont get to repeat his 2nd overall at last year's event. Last season's most consistent podium finisher it looks like a podium this evening is going to be a tall order.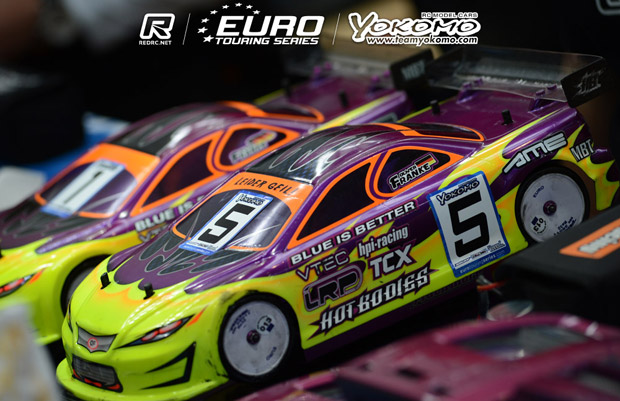 In the Xray sponsored Pro Stock class in which a massive 172 drivers competed HB supported driver Oliver Franke was just too fast for his rivals.  Although Dominic Vogl looked like he might be able to challenge for the Leg 2 win and push the decision to be decided in the third A-Main it did not happen and Franke held on for a narrow win.  Collecting maximum championship points the TQ & win is a big boost for Franke's title aspirations after having come so close last season when he lost the title to Zdenko Kunak on a tie break.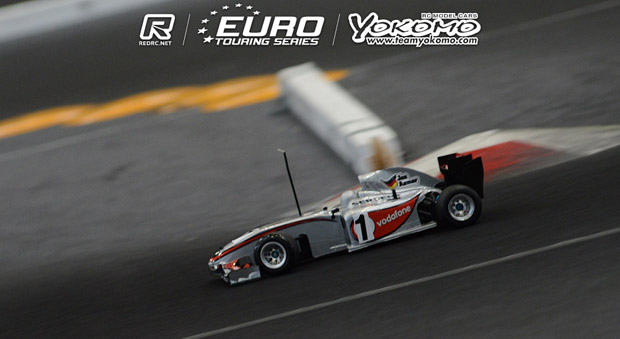 Making its first appearance at the Muelheim-Kaerlich event, the Speed Passion Formula class will go down to the third Main.  Fourth in Leg 1, Top Qualifier Jan Amser took the win second time of asking but securing his debut ETS win is far from decided with a number of drivers still in the hunt for the win.
Ride Modified A-Main Leg 2
1.(1) Ronald Völker (DE) – Yokomo – 25/5:05.975
2.(2) Juho Levänen (FI) – Associated – 25/5:09.305
3.(5) Yannic Prümper (DE ) – Yokomo – 25/5:10.488
4.(4) Adrian Bernsten (NO) – Xray – 25/5:12.435
5.(6) Freddy Südhoff (DE) – Awesomatix – 25/5:12.986
6.(3) Marc Rheinard (DE) – Tamiya – 25/5:14.374
7.(8) Alexander Hagberg (SE) – Xray – 24/5:00.184
8.(10)Magnus Vässmar (SE) – Xray – 24/5:00.396
9.(9) David Ehrbar (DE) – Serpent – 24/5:05.264
10.(7)Tim Wahl (DE) – Xray – 23/4:56.162
Xray Pro Stock A-Main Leg 2
1.(1) Oliver Franke (DE) – HB – 23/5:01.303
2.(2) Dominic Vogl (AT) – Awesomatix – 23/5:01.473
3.(3) Martin Hofer (DE) – Schumacher – 23/5:05.370
4.(9) Max Mächler (DE) – Awesomatix – 23/5:08.793
5.(6) Bart Wubben (NL) – Xray – 23/5:09.905
6.(4) Jan Asmer (DE) – Serpent – 23/5:10.232
7.(5) Ivan Laptev (RU) – Awesomatix – 22/5:00.430
8.(10)Viljami Kutvonen (FI) – Awesomatix – 22/5:00.532
9.(8) Philipp Neudinger (AT) – Awesomatix – 22/5:00.762
10.(7)Markus Kreder (DE) – Serpent – 19/4:16.242
View the complete event results here.
View our event gallery here.
---