January 18, 2013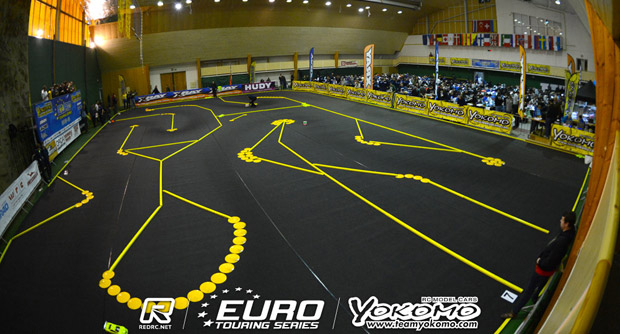 Normally we start our coverage from an ETS event with an update on early practice but as anyone who has been on Facebook over the past 24 hours will know the big news from the second round of the Yokomo Euro Touring Series is the navigational challenges presented to many of the record entry as they tried yesterday to get to Hrotovice.  While the Dakar Rally which is currently underway in South America is designed to present drivers with the greatest motorsport navigation test in the World the closure yesterday of Vienna Airport due to snow presented ETS drivers with a similar challenge.  Although the race is taking place in the Czech Republic, Vienna in Austria is the closest international airport and the timing of its closing couldn't have been worse as Thursday is travel day for the vast majority of the 300+ drivers.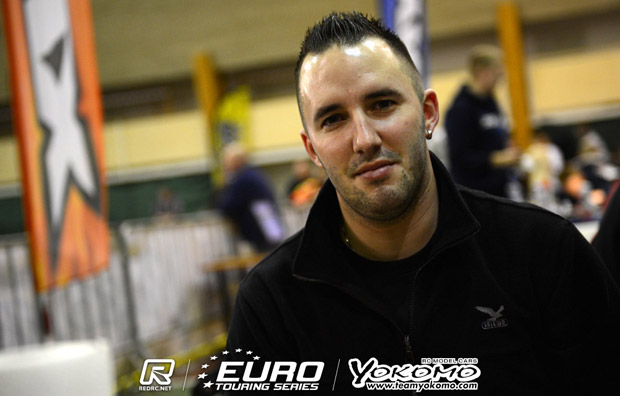 While there are a lot of very tired looking faces in the pits we are glad to report that everyone has arrived safely.  Opting to withdraw from the event so as he can study for a University Exam on Monday, Team Durango's Elliot Harper will be relieved he made that call as the British ace was scheduled to fly into Brataslava airport which also closed down due to yesterday's heavy snow.  The last driver to complete the journey to Hrotovice was factory Serpent driver Marc Fischer. Setting out from his home yesterday at 9am the German was originally set to fly from Cologne to Vienna and had passed security before his flight was cancelled.  With no other options to get to the event from that airport he had to get his bag back from security and drive to Dusseldorf where he could get a flight to Prague via Zurich.  If dealing with cancelled flights was not enough, on the drive between airports Fischer found himself pulled by the police.  Stopped at traffic lights he missed the green light as he searched the glovebox for his phone charge but the police suspected he was looking for something else and pulled him so as they could search his car which took 40-minutes.  Making it on time to catch his flight to Zurich his dramas weren't yet over as he was to miss his connection to Prague.  Forced to overnight in Zurich he got the morning flight and then rented a car to complete the journey but his late arrival meant he missed the first practice, the start of which was delayed by an hour due to the travel problems of all the driver, and not having enough time to set-up his equipment for the second practice he had to borrow Jan Gehrig's car for the run.  In total the journey took 26 hours but Team Associated's Keven Hebert trumped everyone including yours truely with his 32 hour adventure.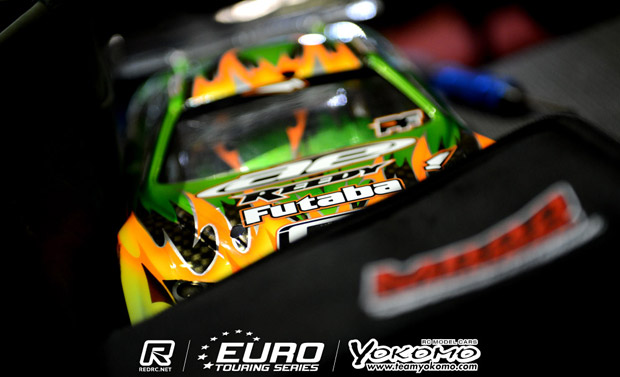 Leaving from Quebec airport bound for Newark the flight was delayed causing him to miss his connection to Munich.  Rescheduling to fly to London and on to Vienna when he landed in London he was notified that his baggage had gone missing.  Luckily the Canadian had both his TC6 cars in his hand luggage albeit without a transmitter but his problems weren't finished.  Having boarded the Vienna bound plane it was cancelled and everyone had to disembark again.  Another set of tickets were issued which would get Hebert to Linz via Dusseldorf.  Eventually making it to Hrotovice with only his cars, Dai Sakaguchi would come to Hebert's rescue in terms of a radio with the pair set to share the German's Futaba while a host of other drivers have provided everything else he needs to go racing for which he said he was very grateful.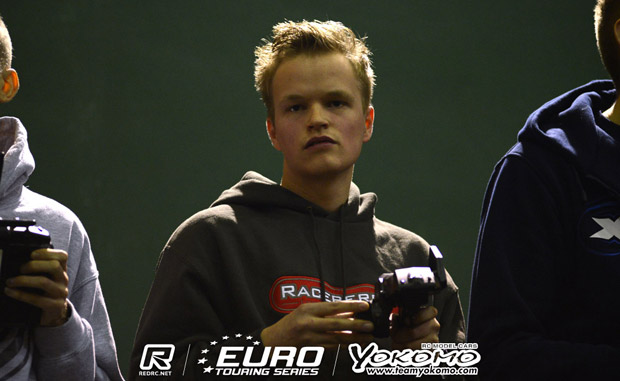 ETS race winner and factory Kyosho driver Christopher Krapp made a good call after his flight from Hamburg to Vienna was cancelled. Accompanied this weekend by Kyosho designer Chikuba, who has come over from Japan with development parts that they hope will improve the TF6 on carpet, he decided to rent a car and drive to Hrotovice pulling up at the hall at 6am this morning.  Having had the option to wait a day and arrive late he said with them needing all the track time they could get they opted to drive and this was a wise call as today's flights from Hamburg were also cancelled after industrial action by staff at the airport.  Only time for a shower on arrival Krapp said he is looking forward to getting to bed tonight.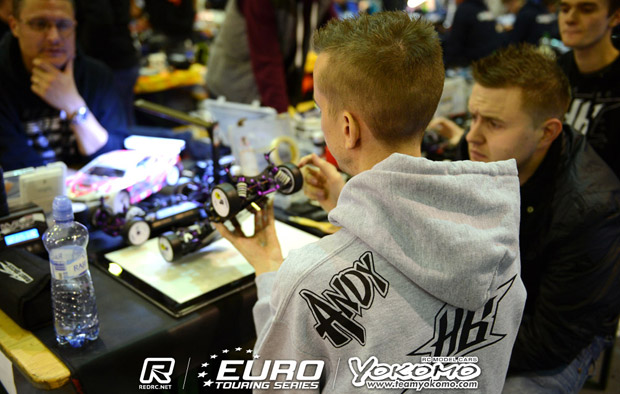 Luckily for Hot Bodies Andy Moore and Stefan Chodzynski popular ETS character Bernd 'Jorge' Wellerdiek had organised a bus for 22 German drivers to travel to the event.  Having had their original flight to cancelled from Birmingham the pair managed to reschedule to Vienna through Frankfurt but on arrival in Frankfurt Vienna airport had closed and they were offered train tickets to Vienna but the trains were also experiencing delays.  Through the power of social media the 'ETS Fun Bus' as is has officially been named was passing by Frankfurt and so Moore & Chodzynski got a taxi to a motorway Burger King where the 22 Germans took on the extra passengers at 19:15 who duely arrived in Hrotovice at 05:15 this morning.  While there are many more tales about the journey to what is set to be the biggest ETS race ever the one thing that did come out of all this was the great friendship there is among racers as they all helped each other to get to the race.
In terms of the racing Michael Bok and his father have once again put together a superb track for the return of the ETS to the very popular facility which is home to Bok's very successful Mibo Cup Series. When everything got up and running, practice was an Awesomatix affair with Freddy Sudhoff fastest in the Ride Modified class and Viljami Kutvonen, who got to within 15 minutes of landing at Vienna airport before being diverted to Budapest, setting the pace in the Xray Pro Stock class.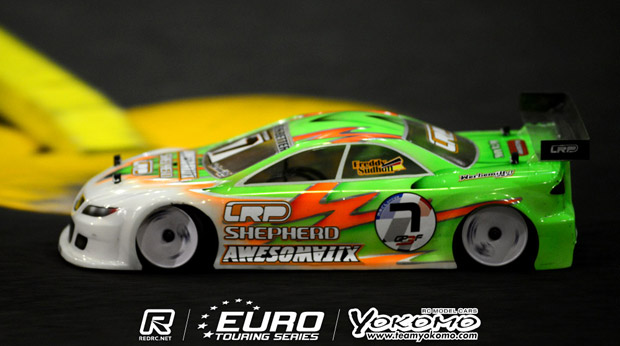 Sudhoff, who is running the EX version of the A700 and described the black carpet track layout as 'really nice', said he didn't make any changes to the set-up focusing instead on tyre additive.  Running the fastest 3-consecutive laps in the fourth & final practice, the Awesomatix team leader said while he was able to run a few fast laps over the run it was not a very consistent drive and for the opening round of qualifying, which has been moved to tomorrow morning, he will try yet another additive.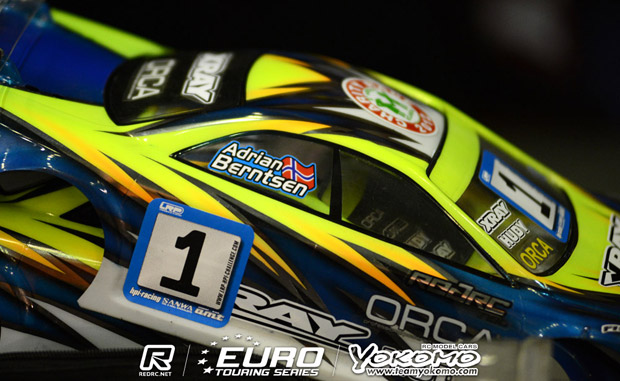 Behind the German, having been fastest at the end of three rounds of practice Team Xray's Adrian Berntsen said he was very happy with his start to the event.  The Norwegian, who is highly motivated after his DHI Cup win last weekend, said his T4 is 'super good' to drive over 5 minutes and he is looking forward to getting on with qualifying. Making his return to the ETS, Xray team-mate & defending Pro Stock Champion Zdenko Kunak set the fourth fastest time in the Modified class with team leader Alexander Hagberg down in ninth.  Hagberg together with Martin Hudy and Francesco Martini spent a day at the Hudy Racing Arena prior to coming to Hrotovice to work on a high traction set-up after what their experience at the season opener but Martin said so far the track here is lacking traction.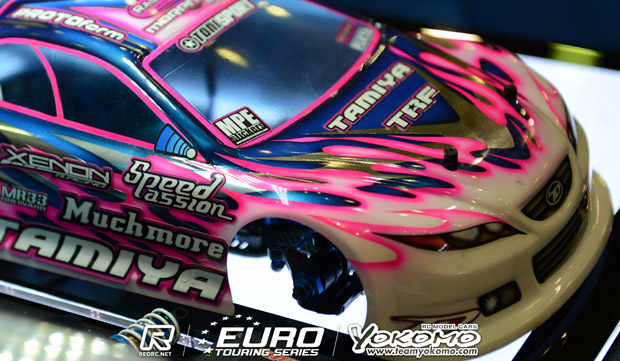 Traction is also proving a problem for the TRF squad with Marc Rheinard, who is debuting Much More's new speedo this weekend, only able to post the 15th fastest time with Viktor Wilck further down the order in 24th position.  Rheinard who is making his ETS Formula class debut, setting the fastest time of practice, said his Touring Car has 'zero traction' and he is lost as to why.  Running a very different set-up and many different parts to his Swedish team-mate he said both cars are acting the same which is worrying.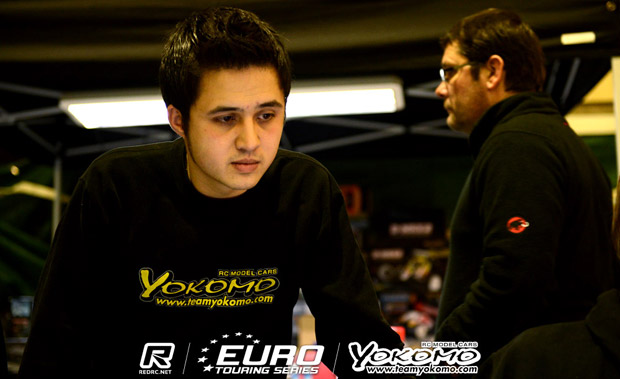 Defending Champion & winner on the ETS' last visit to the Czech Republic race, Ronald Volker completed the Top 3.  The Team Yokomo ace who dominated the season opener said his BD7 was 'pretty good' and once he finds a bit more steering he is confident he can find the 2/100ths he was missing in today practice.
View our event image gallery here.
---