January 31, 2014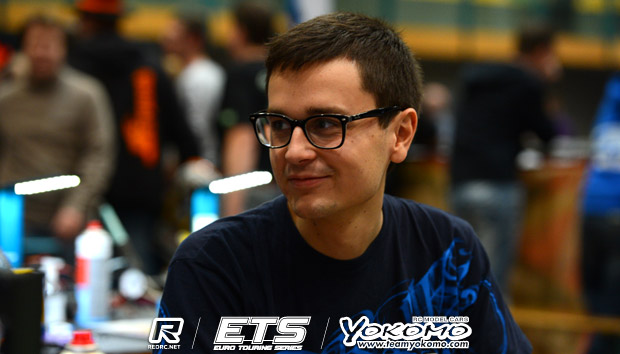 Alexander Hagberg will lead away the top heat in qualifying this evening at Round 2 of the Yokomo Euro Touring Series after the Xray driver was fastest in timed practice at the Muelheim-Kaerlich event. Having set the pace in the first timed practice over defending Champion Ronald Volker, the Swede was able to improve his 3-consecutive fastest laps by .085 of a second in the final practice while his closest rivals failed to better their early times.  Hagberg becomes the first driver to top Volker this season, the Yokomo driver having completely dominated the season opener in the Czech Republic, a result albeit only practice will be a big boost for the former race winner who had a disappointing 2012/13 season of ETS.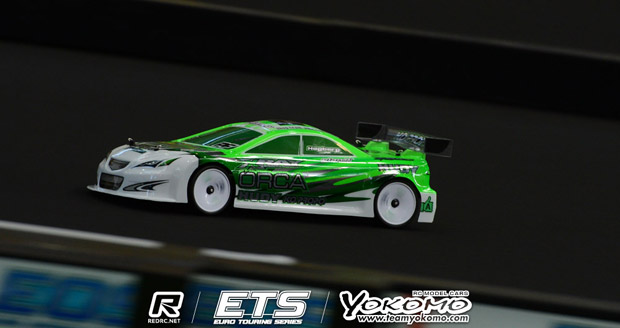 Leaving his ORCA powered T4 as he ran in the first timed practice, Hagberg said the track had more traction second time round which suited his car even more giving extra steering.  Really happy with the cars performance which gets better over the course of the run he admitted to it struggling a little at the beginning.  Happy that the 'pace is there', he said they need to 'figure something out' to improve how it starts the run but overall he is very happy with how practice has gone.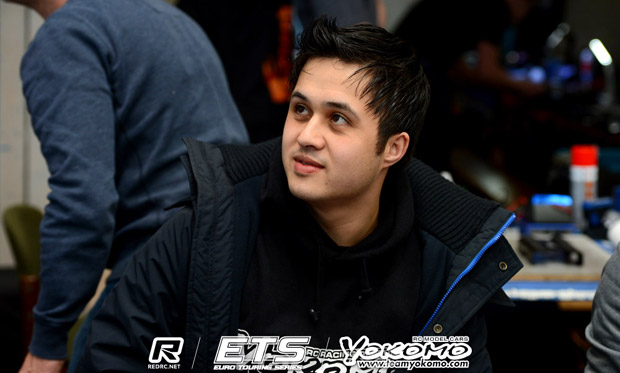 Chasing a tenth ETS victory this weekend and his third win in succession, Volker said they 'tried something' for the second practice but 'it didn't work out'.  The change caused the car to develop oversteer which increased over the run.  Looking for more steering, emphasising that it was 'not much', he said they will try just a minor change to the set-up he ran in the first timed practice which he hopes will give him 'that little bit more' and allow him to find the fraction of speed he is missing.  Again using the run to scrub in new tyres, team-mate Yannic Prumper again set the 3rd fastest time but like Volker couldn't improve on his opening pace.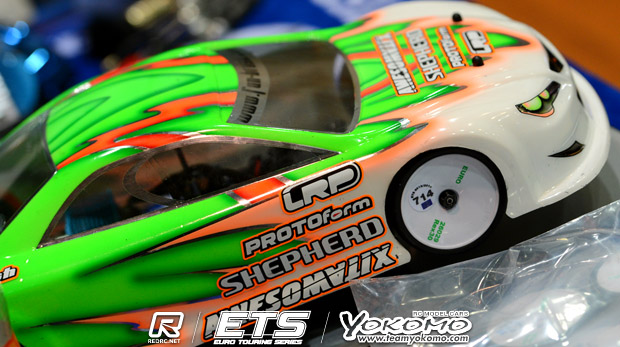 After Hagberg the best placed improvement in time came from Freddy Sudhoff.  Fifth fastest first time round, the Awesomatix driver was able to knock 3/10ths off his time.  Describing his A700, which features for this race a neat new personalised Awesomatix steering servo that has the mounting integrated into the casing, as 'good' but added the driver was 'shit'.  Chasing a first win looking to join the select list of ETS race winners, the German said he 'tried too hard' which resulted in a crash that caused him to pop a drive shaft that lost him over a minute of track time.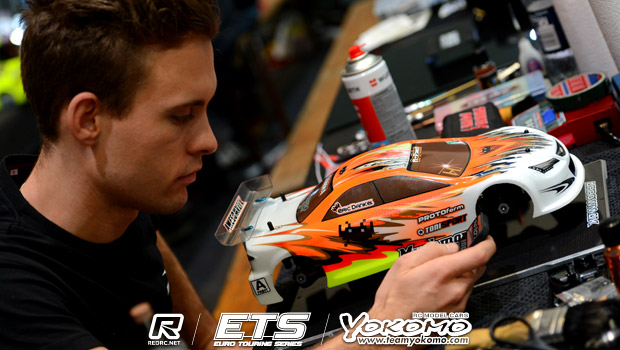 A new signing to Awesomatix for 2014, former Yokomo driver Erik Dankel appears to be settling in well at his new team.  Tenth fastest in the first practice, the German found almost 7/10ths to post the 6th fastest time and separate the Tamiya's of Marc Rheinard and Viktor Wilck who failed to improve their times.  Asked how he was enjoying his first big race with the A700, Dankel said compared to the BD7 the Russian designed car suits his 'aggressive driving style' more.  Capable of turning good speed on occasion with his Yokomo last season he said with the Awesomatix the set-up window is bigger and as he builds back up his confidence he believes can achieve some strong results.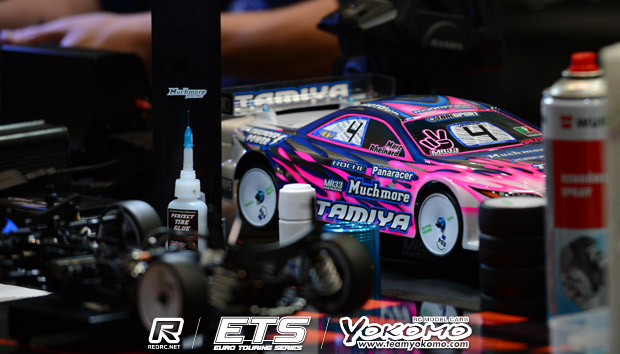 Having been reasonably happy with his opening run Rheinard was left slightly dumbfounded by how his Much More powered TRF418 ran in the final practice. Describing it as 'maximum shit' he said his fastest lap is suddenly 3/10th of a second slower.  Having made just small set-up changes he will revert back to what he ran early in the hope he can get a solid first qualifier in.  Team-mate Wilck also struggled with his Speed Passion powered example 'pushing really bad'.  The Swede believes the biggest contributor to this was that the traction changed between runs.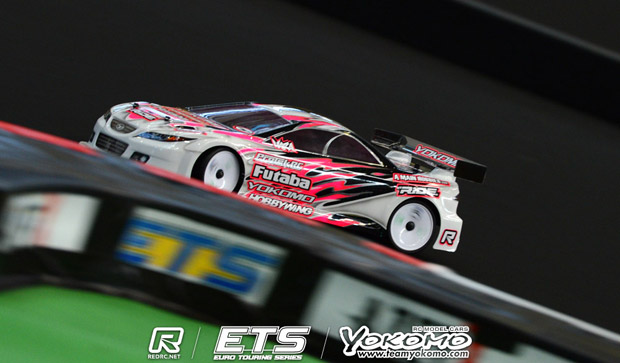 Improving his time to go ahead of Xray's Marco Kaufmann but remaining 8th fastest, Atsushi Hara said he is still not fast enough.  Pretty much jumping in at the deep end by making his debut for Yokomo in the worlds most competitive touring car championship and racing on carpet for the first time since 2011, he said one positive was that his last run was his fastest so he is heading in the right direction.
View our complete event image gallery here
---