February 2, 2014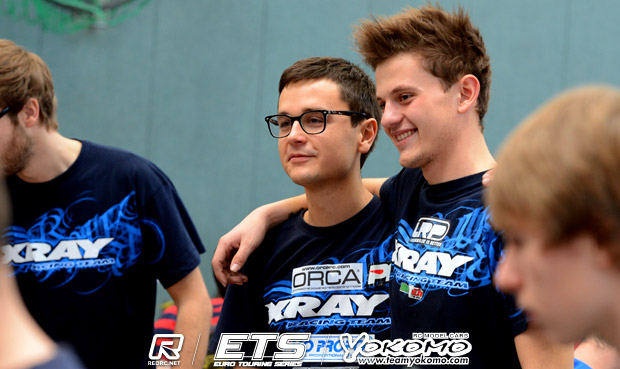 Alexander Hagberg has claimed a dominant victory at Round 2 of the Yokomo Euro Touring Series in Germany, the Team Xray driver wrapping up the Muelheim-Kaerlich event by backing his A1 performance by again cruising to an easy win in A2. His second ever ETS success, the first being Poznan in 2011, Hagberg's win ends both defending champion Ronald Volker and Yokomo's domination of carpet races for the past two seasons.  It was an ultra successful weekend for Xray with their drivers Marek Cerny and Jan Ratheisky also wrapping up the overall Pro Stock and Formula honours in the second round of A-Mains.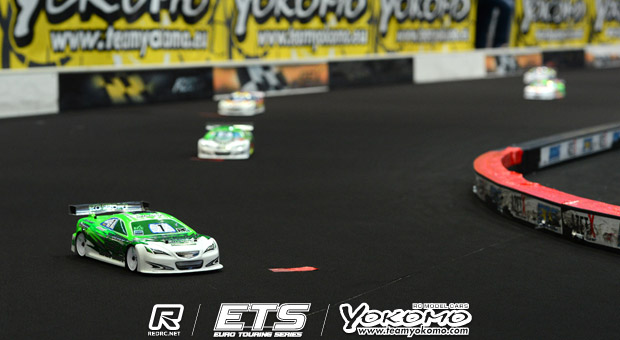 Set to lose his Snowbirds title he won last year due to this weekend's ETS clashing with the famous American event, the timing of Hagberg's win couldn't have been better.  Starting the weekend by securing both his and Xray's first TQ in the premiere Ride Modified class, the combination was untouchable from the very start of the event with the Swede topping the time sheets every time the world's best touring car drivers took to the track.  Just 'Happy' with his win, his coolness this weekend earning him the title of 'Ice'Berg', he said it was hard to point out what exactly gave them the edge this weekend but added 'it all just came together this weekend'.  Qualifying second at the season opener in the Czech Republic but having a tough race finishing just 8th, he said the speed has been there but this event they found the consistency.  With his rivals openly referring to his pace as 'impressive', Hagberg said it was 'too bad it was the last carpet race of the season' but he is confident going to Gran Canaria.  With his car having been good on the previous two visits to the Spanish holiday Island he thinks he can again be competitive but with the track having just recently being resurfaced he said 'you never know'.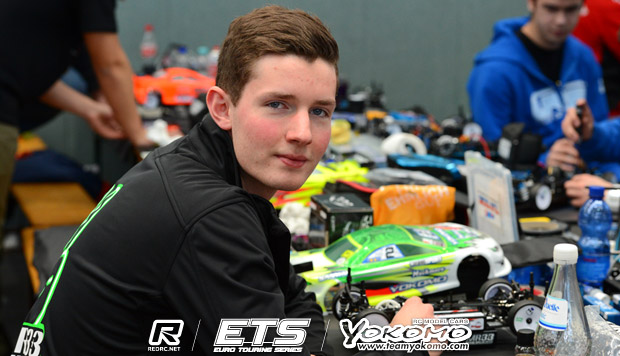 The only driver expected to mount any kind of challenge to Hagberg wrapping up the win in A2, Team Yokomo's Yannic Prumper was too slow.  Faster than team-mate Volker, the 20-year-old said he pushed 110% at the start but it was 'not possible to keep up' with the Xray as the 'speed was not there'.  With Hagberg sitting out A3, Prumper, himself a two time ETS race winner, will start at the front of the grid and is confident he can claim the win to secure second overall.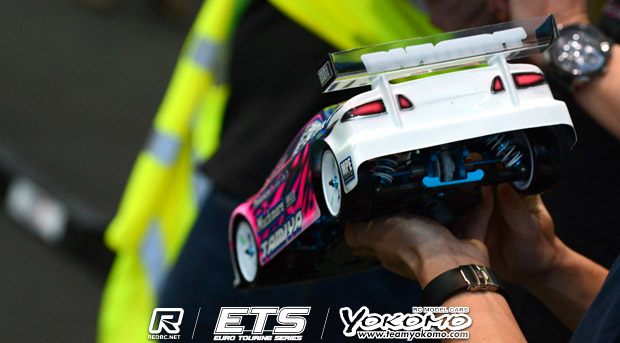 With Volker holding his 3rd place start position in the race, the biggest mover was Marc Rheinard.  Finishing fourth the series' most winning driver benefited from an early coming together between team-mate Viktor Wilck and Awesomatix Freddy Sudhoff at the chicane, both drivers having started ahead of the German.  The incident dropped the pair to the back of the field with Round 1 podium finisher Sudhoff recovering to finish 7th while Wilck, third in A1, broke on lap 17 of 22.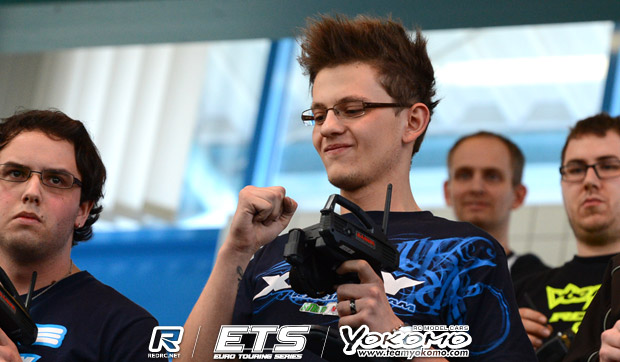 In the second Xray Pro Stock A-Main, having been put under pressure in A1,  Cerny had a much easier passage to victory taking the leg ahead of new team-mate Jan Ratheisky with Valentin Hettrich completing the Top 3.  In Formula Ratheisky again made light work of his rivals taking A2 from Xray team-mate Francesco Martini who just saw off Switzerland's Philipp Hagnauer.
Ride Modified A-Main Leg 2 Result
1.(1) Alexander Hagberg (SE) – Team Xray – 22/5:01.786
2.(2) Yannic Prümper (DE) – Team Yokomo – 22/5:03.140
3.(3) Ronald Völker (DE) – Team Yokomo – 22/5:04.634
4.(6) Marc Rheinard (DE) – Tamiya – 22/5:05.413
5.(9) Eric Dankel (DE) – Awesomatix – 22/5:11.419
6.(10)Tim Wahl (DE) – Team Xray – 22/5:13.409
7.(4) Freddy Südhoff (DE) – Awesomatix – 22/5:13.777
8.(7) Dionys Stadler (DE) – Awesomatix – 22/5:14.292
9.(8) Patrick Gollner (AT) – Yokomo – 21/5:02.585
10.(5)Viktor Wilck (SE) – Tamiya – 17/4:11.802
Xray Pro Stock A-Main Leg 2 Result
1.(1) Marek Cerny (CZ) – Team Xray – 21/5:10.293
3.(7) Jan Ratheisky (DE) – Team Xray – 21/5:12.964
2.(2) Valentin Hettrich (DE) – Xray – 21/5:14.848
4.(8) Martin Hofer (DE) – Schumacher – 21/5:16.271
5.(4) Tobias Vogel (DE) – Xray – 20/5:00.762
6.(10)Markus Kreder (DE) – VBC – 20/5:01.037
7.(9) Tobias Seidl (DE) – Schumacher – 20/5:03.311
8.(6) Steffen Leinburger (DE) – Awesomatix – 20/5:04.915
9.(5) Andreas Myberg (SE) – Xray – 12/3:05.596
10.(3)Oliver Franke (DE) – Awesomatix – 10/2:27.139
View the complete event results here.
View our complete event image gallery here.
---