December 4, 2016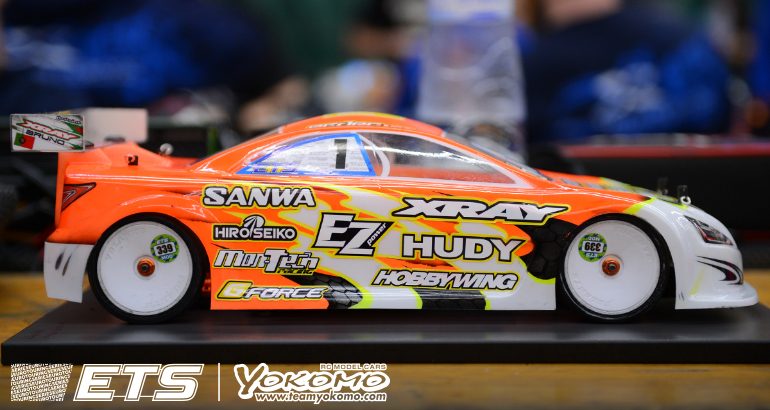 Chassis – Xray T4 '17
Motor – Hobbywing V10G2 4.5T
ESC – Hobbywing Xerun XR10
Batteries – EZ Power 6200mAh
Tires – Volante (handout)
Radio/Servo – Sanwa
Bodyshell – Montech IS-200 Pre-Cut
Remarks – TQ and winner at the opening round of ETS #10, Bruno Coelho was running the 2017 edition of the Slovakian made T4. His car is fitted with a front brass suspension mount and a brass motor mount plate so as to add weight to the very center of the chassis. Featuring ceramic bearing, the car is completed with a Hiro Seiko aluminium set screws, this being the debut race with the asian company for Bruno. In terms of electronics, an intensive testing session carried out with Hobbywing brought the Portuguese to opt for a smaller, 12.1mm rotor in his motor with this working perfectly on carpet together with the latest firmware version for the XR10 speedo.
Image Gallery
---