December 2, 2016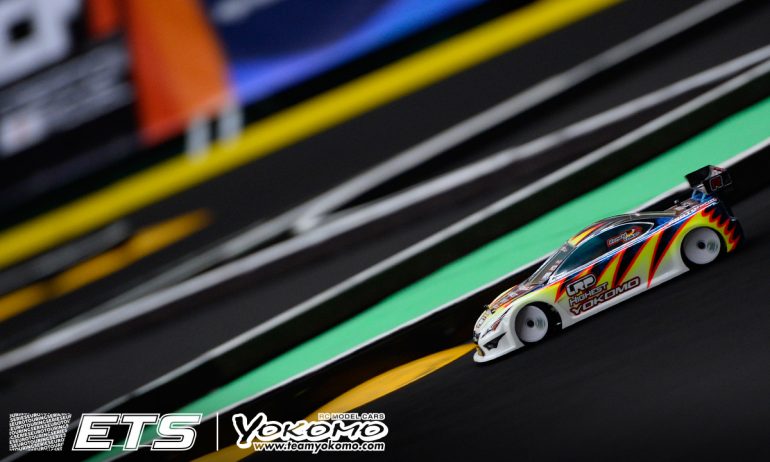 Ronald Volker has set the pace in the first timed practice for the season opener of the 10th running of the Yokomo Euro Touring Series in the Czech Republic.  Racing at what has been a very happy hunting ground for the German with 5 wins from the 7 times the ETS has travelled to Hrotovice, Volker was fastest over 3-consecutive laps from reigning champion Bruno Coelho with just 3/100ths separating their times.  Behind them Viktor Wilck was 3rd fastest a further 3/10ths back with last year's race winner Marc Rheinard fourth as all drivers reported unexpectedly low levels of traction.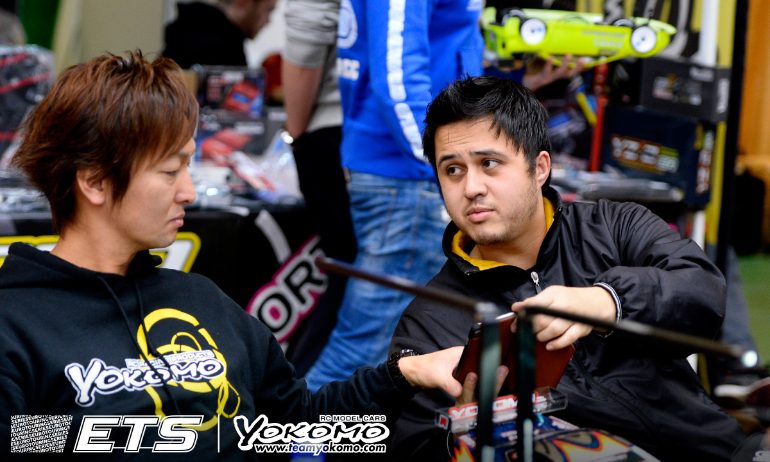 With Modified first to run this morning and drivers putting the low traction in the single free practice down to being first on the freshly laid track, Volker said, 'after a 5-hour break everyone expected higher grip but it is still quite loose. For everyone it felt loose'. With the track built using new ETS carpet, only the main straight section of carpet has been previously used at Mibo Cup races. On his BD8's performance, the World Champion said, 'By the middle of the run the car felt better and was well balanced so so far I'm happy but we will see how much the track will change'.  He continued, 'as a layout it's very good but there are no key parts so I think it's going to make for very tight racing with a lot of drivers being able to run a similar speed'.
Running an almost identical fastest lap time to that of Volker, a 14.847 compared to Volker's 14.849, Coelho felt his Xray was 'working very well' but his tyres were 'lacking traction'. Using a different set to those which he used in the morning's free practice he said '(the tyres) were not as good'. Pleased that he has a good car to work with he will leave it unchanged for the second & final timed practice and just fit a different set of tyres.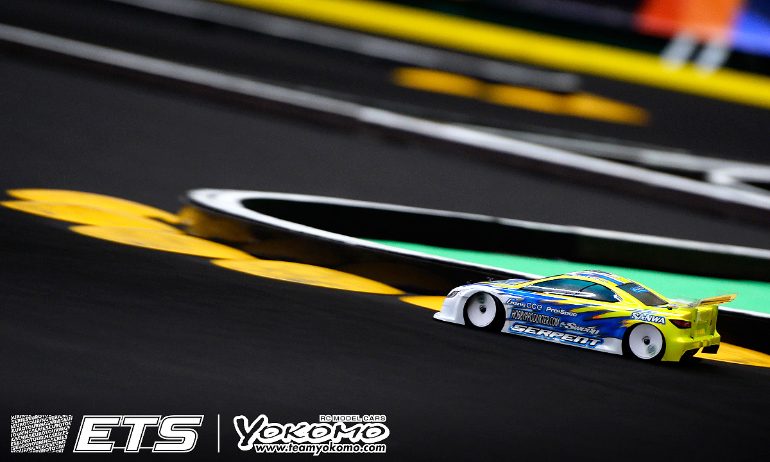 Commenting on his P3 time Wilck said, 'Speed wise it was OK, it is very very loose to drive but it was very similar feeling for everybody'.  Putting this down to track conditions, the Serpent driver added, 'The car slides every corner. You can control it most of the time but it's on the limit'. For the final practice the World Championship podium finisher plans to run a different set-up saying he wants to make the car 'more consistent'.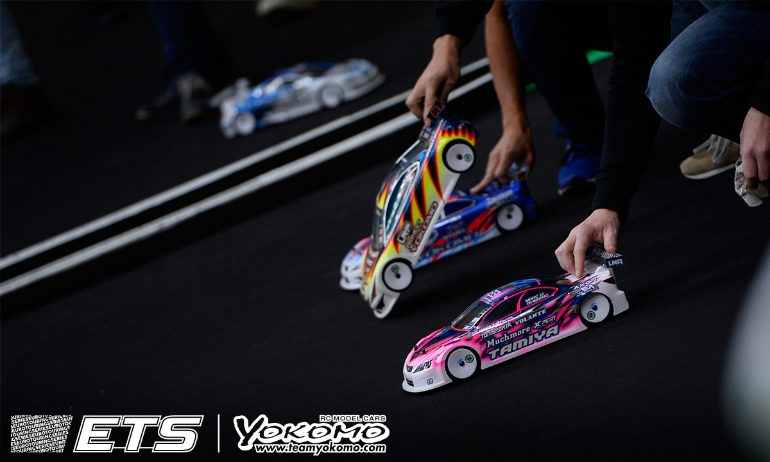 'No grip and no idea why' was how Rheinard described track conditions.  In what is widely rumoured to be his final race for TRF, the 3-time Touring Car World Champion having been a loyal Tamiya driver all his career but the Japanese manufacturer opting to stop its factory team, he said the practice was a case of 'trying to keep the car on the track and drift around'. In talks with two manufacturers for 2018, he continued, 'normally ETS carpet is consistent from the start to the end but here we are sliding around with no side bite'. Running a little toe-in on his TRF419, he plans to increase it for the final practice in a hope of getting a bit more stability from the car.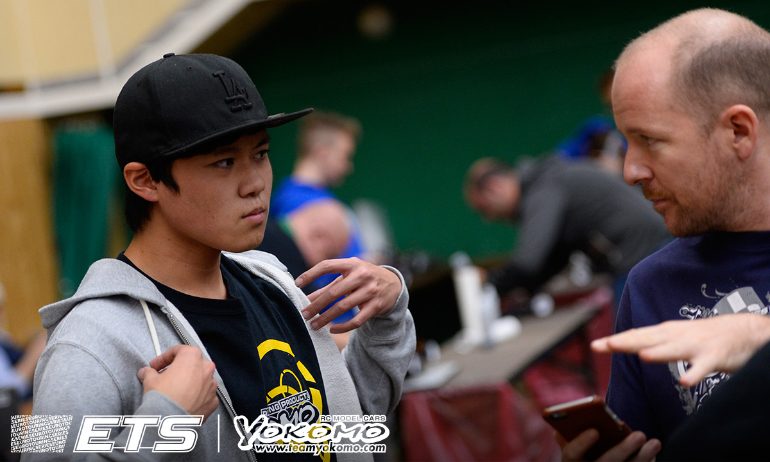 Posting the 5th fastest time Yokomo's Naoki Akiyama was pleased with his early pace but like his rivals, described the track as loose. Liking the track layout, the Japanese said he will most likely leave his BD8 unchanged and while happy with his 3-consecutive lap time feels on a 5-minute pace there is room for improvement. The 17-year-old Worlds Finalist concluded, 'I need to improve my driving to be more smooth'.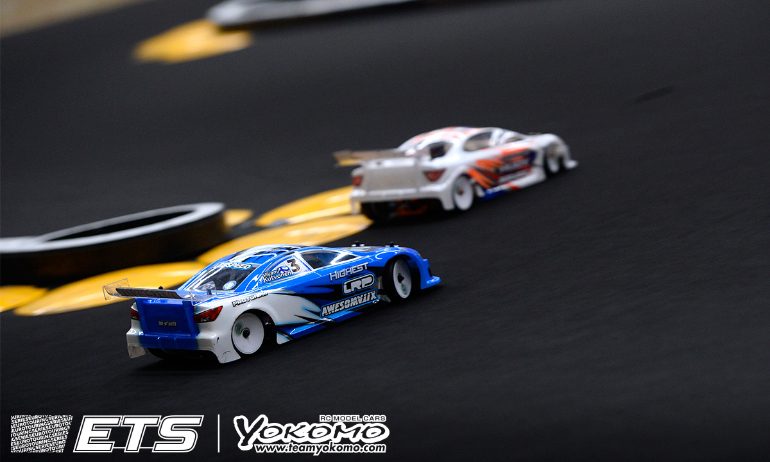 Competing the Top 6 ahead of Yokomo's Meen Vejrak, Awesomatix' Viljami Kutvonen said, 'I think I have the pace but the car is very difficult to drive, the rear is pretty loose'. Having raced at a recent round of the Mibo Cup, the Finn said 'the traction is a lot less today' adding, 'and I don't expect it to improve'. With this in mind he added, I will just try to make the car easier to drive and if the traction improves it will be a bonus'. Kutvonen's team-mate Freddy Südhoff would take his example of the A800 to the 9th fastest time behind VBC Racing's Yannic Prumper and ahead of Schumacher's Elliott Harper.
View the complete event results here.
View the event image gallery here.
---