February 25, 2017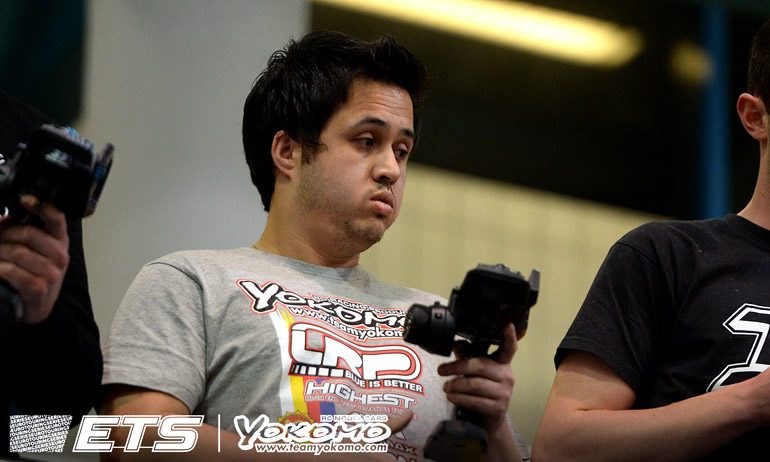 Ronald Volker has taken the opening round of qualifying at Round 2 of the Euro Touring Series, the former champion capping off a dominant first day in Germany.  Opening the day by setting the pace in free practice, the Yokomo driver would back that up by topping seeding practice before going on to close the evening with an authoritative TQ in the first of the four scheduled rounds of qualifying.  Coming into the weekend on the back of his longest run of ETS races without a win, the rejuvenated German took Q1 with ease ahead of reigning champion Bruno Coelho, even surviving a tap from Olly Jefferies that got him out of shape when he lapped the British Xray driver.  Marc Rheinard would set the third fastest time making the first qualifier a repeat of the Top 3 form seen in controlled practice.  The biggest change in Q1 would come from Alexander Hagberg, who having been only 10th in practice just scrapped into the top heat, ended the day with a P4.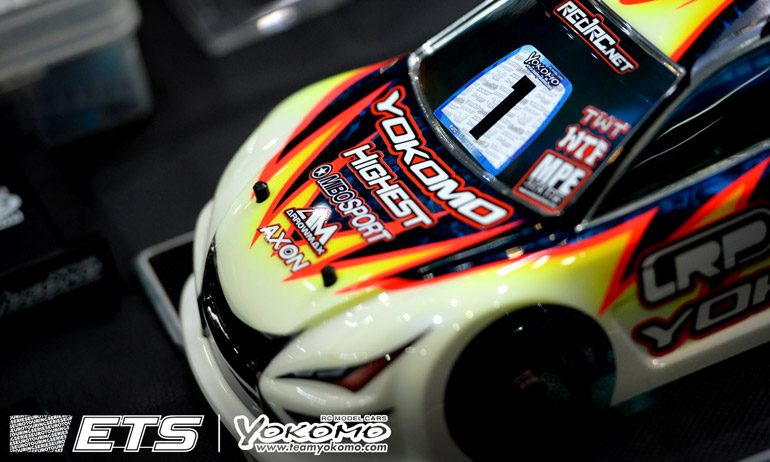 'A perfect Day 1' was Volker's reaction after his TQ run.  Once widely recognised as unofficial World Champion of carpet racing, the reigning World Champion added, 'we worked a lot to get back on top as I have mentioned before it meant a lot that Arena 33 opened a month ago because we could test a lot'.  A 2-time winner in Muelheim Kaerlich, he continued, 'even though the conditions are not the same as here we benefited from this testing' highlight that the use of Yokomo's RTC rear system and the use of LRP's LCG batteries where the two biggest changes since ETS Czech Republic, all as a result of having a venue to test extensively at.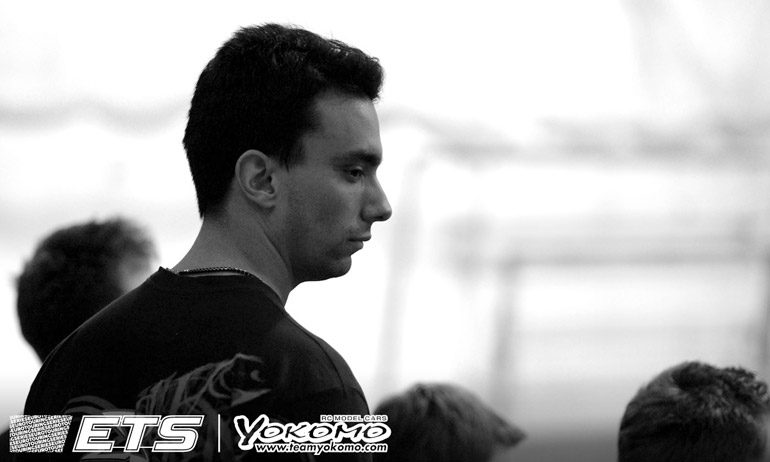 'For sure not very good, ok 2nd is not bad but we still need to work on the car' was how Coelho summed up the first qualifier.  The current championship points leader thanks to his TQ and win at the season opener in December, the Portuguese driver explained the issue was that his car 'feels that there is no traction overall' adding, 'we will try to improve our base for tomorrow and see what happens'.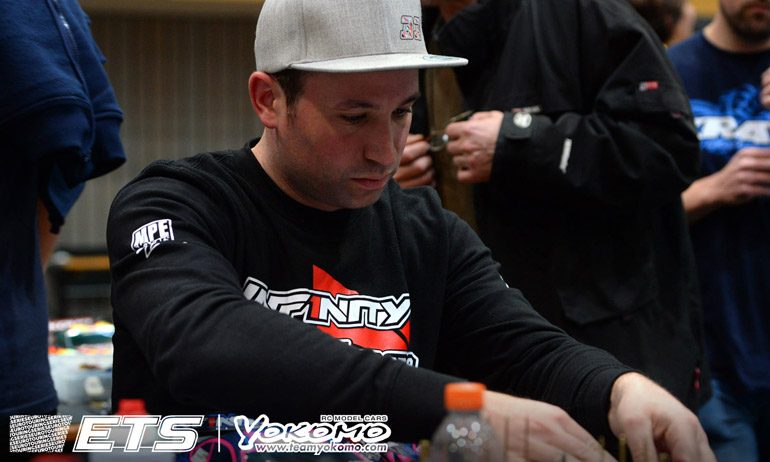 Rheinard said, 'results wise it was ok but the gap is too big'.  The former Muelheim Kaerlich winner who is only on his second outing with Infinity continued, 'the car is is just floating around, it just not getting any bite and I'm not sure what to do'.  While finishing only 8/100ths of a second off Coelho looking at Volker's time the 4-time World Champion said, 'I just have no idea why he is so fast'.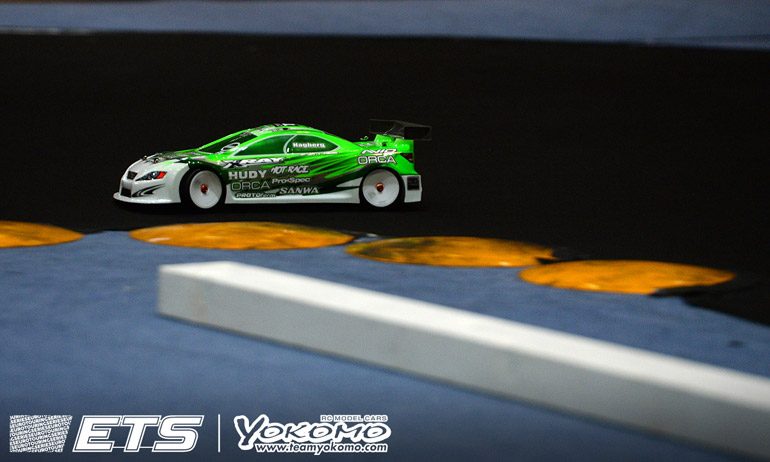 Describing his 4th as 'a decent start', Hagberg achieved the time with his spare car.  The Swede said, 'I wrecked my good car in the last practice round and had to run my back up car because the compressed schedule didn't give me enough time to fix my good car'.  Switching to a spare car, which he said he was as good as his race car he said the approach for Q1 was to 'just try to get a run' and that 'worked out alright'. Aiming to have his good car fixed for tomorrow, when the ETS will revert to its normal scheduling, the 2014 ETS Germany winner is confident for Q2.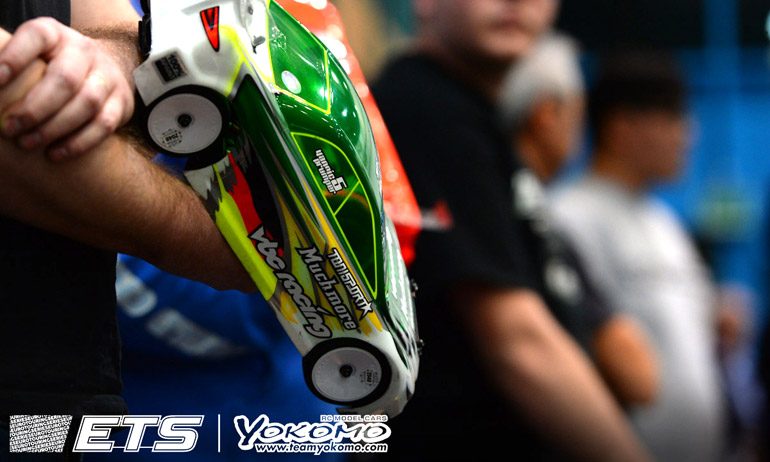 Posting the fifth fastest time, Yannic Prumper said it was 'a good run and a good start for all the VBC team'.  While he didn't drive so good at the beginning himself, the German said he is also 'still looking for just a little more steering'.  Asked what changes he planned to achieve this he pointed at the car's designer saying, 'I hope Carven (Chow) can find something'.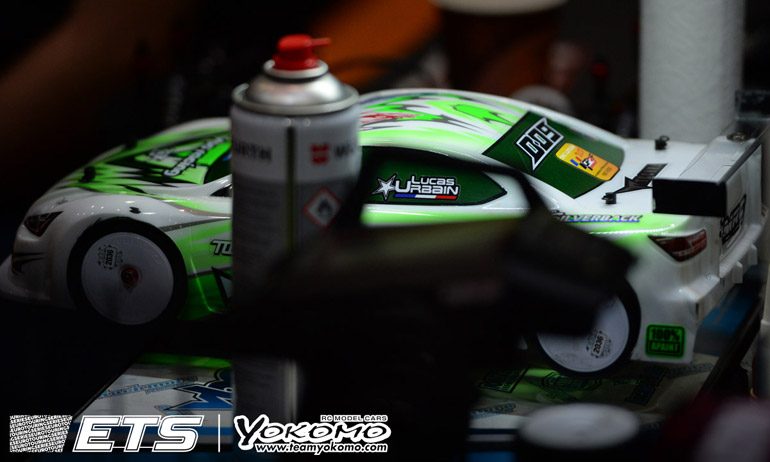 Completing the Top 6, Lucas Urbain was delighted with his opening qualifier.   The popular Frenchman said, 'I had a bobble two or three laps from the end which lost me 4th to Alexander and Yannick but I didn't expect to be that competitive.  I'm super happy'.  After a set-up change left him to struggle in the final practice, he said 'the car is good now but there is a tiny drop off towards the end which is fine but I think we can improve that for tomorrow'.  Posting the 9th fastest time Marc Fischer would make sure all three VBC Racing's team driver where in the Top 10, a marked improvement for the manufacturer.
View the complete event results here.
View our event image gallery here.
---