February 26, 2017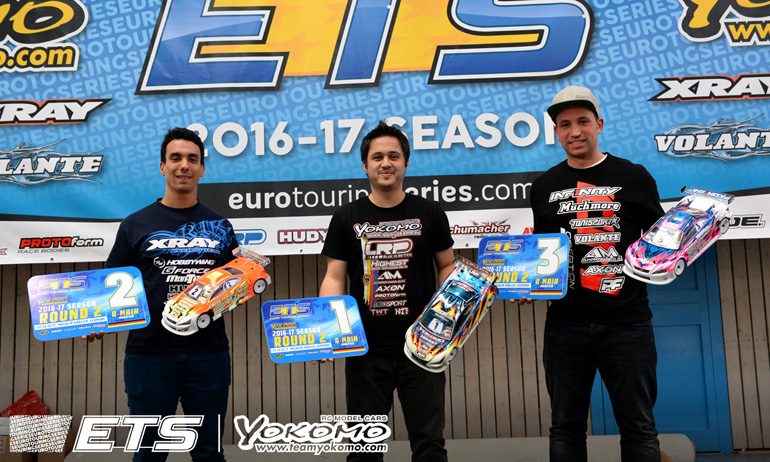 Bruno Coelho holds onto his lead of the 2016/17 Euro Touring Series, the defending champion winning A3 in Germany to finish second overall behind the Round 2 winner Ronald Volker.  With Volker putting in a dominant performance throughout the weekend, wrapping up the win in A2, Coelho's lead however has been reduced to just a single point as the championship now moves outdoors.  Leading away the grid for the closing race, Top Qualifier Volker able to sit out the encounter, Coelho led from start to finish ahead of the Infinity pairing of Marc Rheinard and Akio Sobue.  With both drivers making their first ETS appearance as Infinity drivers, Rheinard would mark the occasion by making the podium with his Japanese team-mate finishing 4th. Having missed the podium at ETS Czech, today's result moves Rheinard up to third in the standings as Round 1 runner-up Viljami Kutvonen had a bad weekend finishing 9th.  For Rheinard the switch to asphalt can't come fast enough with ETS Round 3 in April marking the championship's first visit to Spain.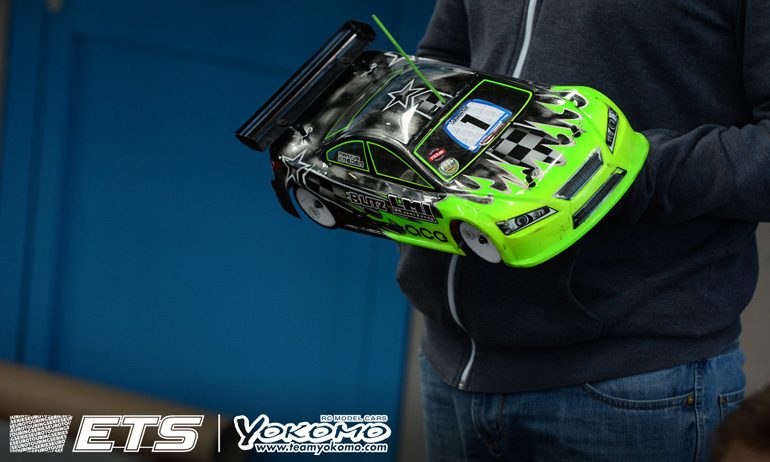 With the Pro Stock and Formula classes also decided in A2,  Top Qualifier Markus Kreder would finally take a win to get second overall behind Olivier Bultynck with reigning champion Jan Ratheisky registering the first podium finish of his title defence.  In Formula Matej Dobnikar would win the third A-Main but bad results in the early mains meant he missed the podium, finishing fourth.  Joining back to back overall winner David Ehrbar on the podium would be Ratheisky (2nd) and Dane Mike Gosvig (3rd).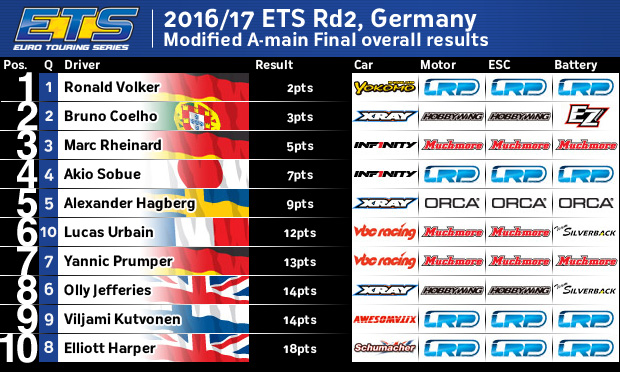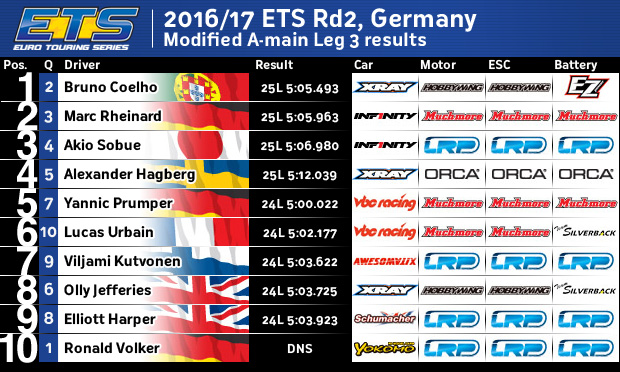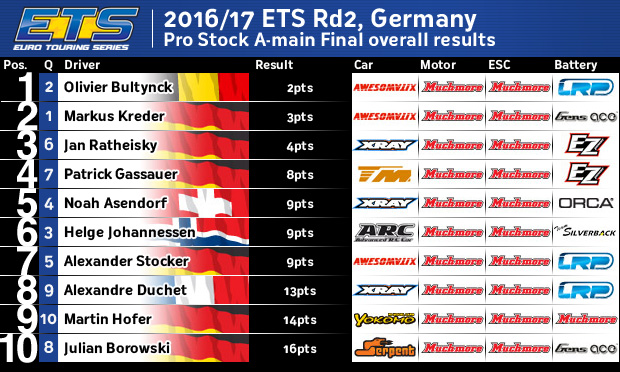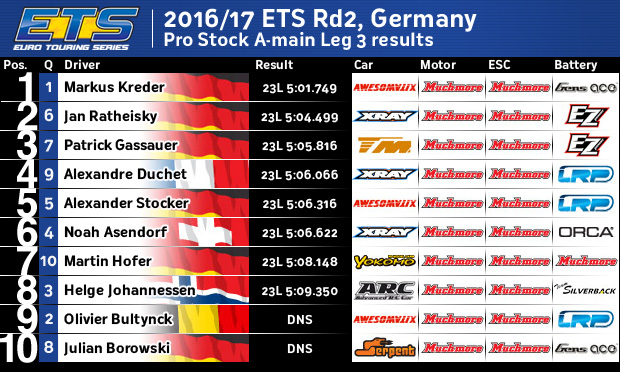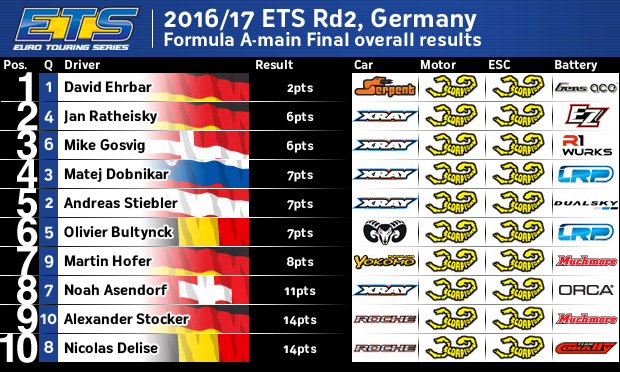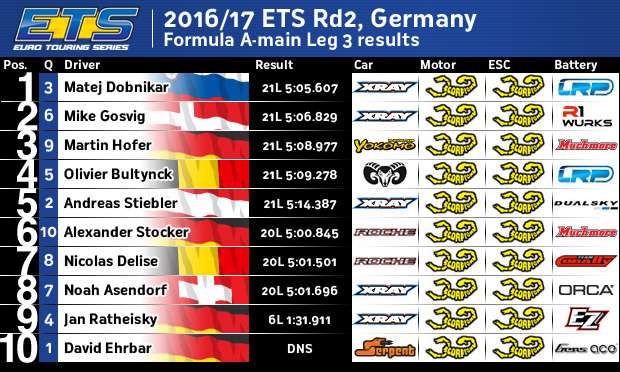 View the complete event results here.
View our event image gallery here.
---