February 25, 2017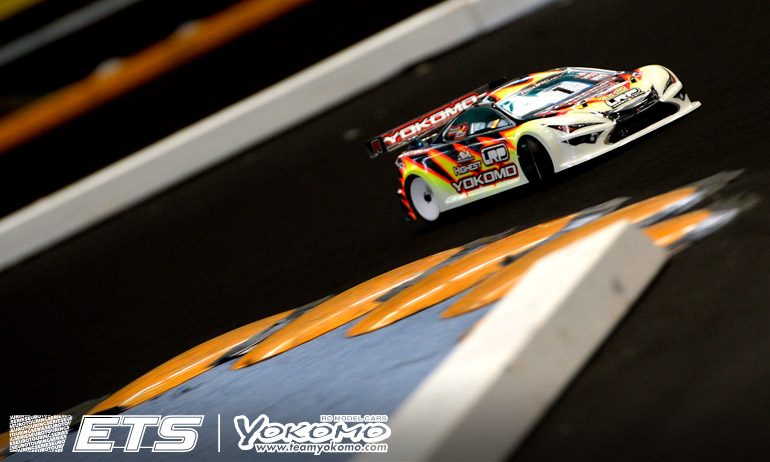 Having set the benchmark on the opening day of the Euro Touring Series yesterday in Germany, Ronald Volker picked up where he left off with another TQ run this morning in the second round of qualifying.  Bettering his Q1 time by over a second, the Yokomo driver would outpace his rivals by over 3-seconds with Infinity's Marc Rheinard the only one also able to run 26-laps.  With Bruno Coelho flipping early on, leaving him and Rheinard on top of one another costing them both time, Xray's Olly Jefferies would just pip his team-mate for third with new Infinity signing Akio Sobue completing the Top 5.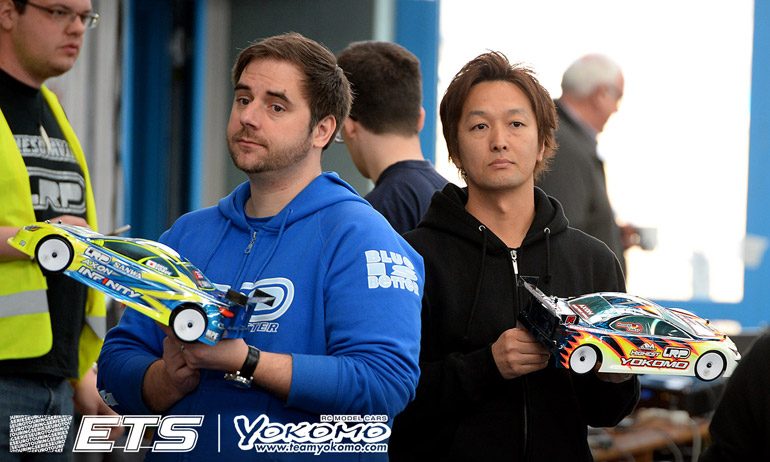 Now on target for his first 21st ETS career TQ, Volker said 'I can't be more happy to get another TQ run.  It was made easier by Bruno and Marc costing each other time'. Opening the qualifier with the fastest time, the World Champion continued, 'basically I did more intense warm-up laps to get a better start and that paid off allowing me to get a good gap at the beginning'.  Describing the track as feeling 'different to drive on compared to yesterday', he said his LRP powered BD8 was 'still balanced' and going into the penultimate qualifier while they 'might try a small adjustment it would be nothing big'.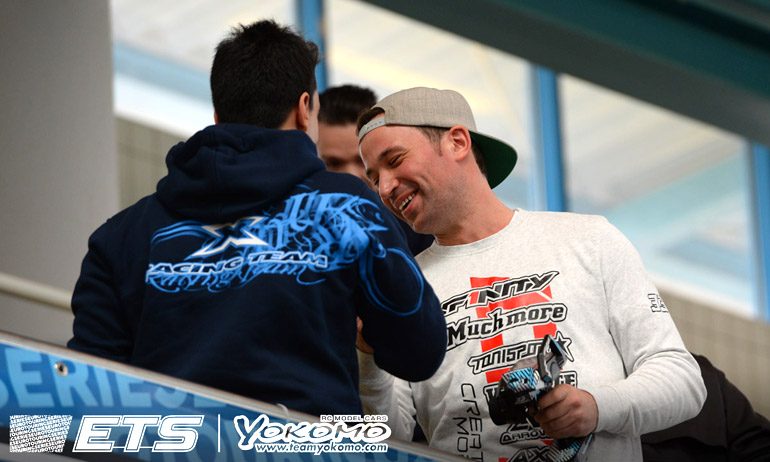 'Lets say at least I'm back in the A-Main', was Rheinard's reaction after Q2, the statement a reference to his B-Main appearance at last weekend's TITC.  Holding the honour of the all time most number of ETS wins, the former Champion said, 'Only Ronald's Yokomo is fast' highlighting his former TRF team-mate Christopher Krapp is 'struggling'.  On Volker's advantage he said, 'For sure we lost time, me & Bruno. He let me go cause he was struggling and then I had to let him go cause I was struggling but the main issue for me is the car is hard to drive consistent.  It has no grip'.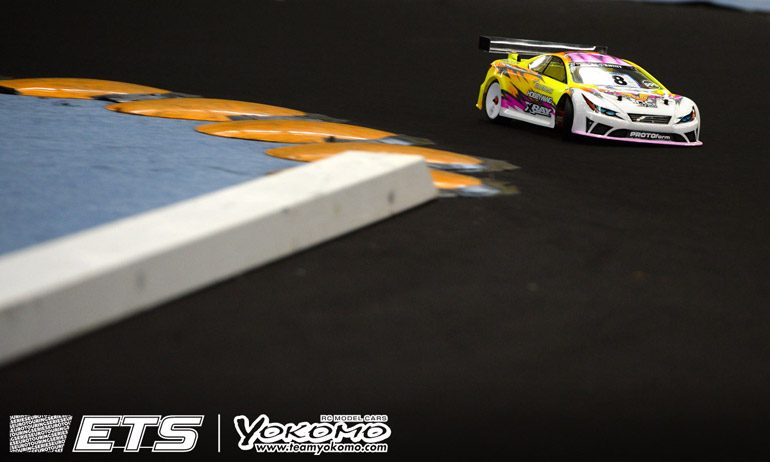 'I didn't change anything, I only adjusted my brake set-up', was how Jefferies summed up his P3.  Eighth fastest in Q1 and causing Volker a big scare when he tapped the heat leader, the British driver added, 'I need more initial brake where I ran into Ronald last night and he helped me realise that'.  Please with his T4, saying 'it is nice to be the top Xray', he said the open track is making everyone so close and having to open up for another driver like he did with Volker last night costs you a lot of time.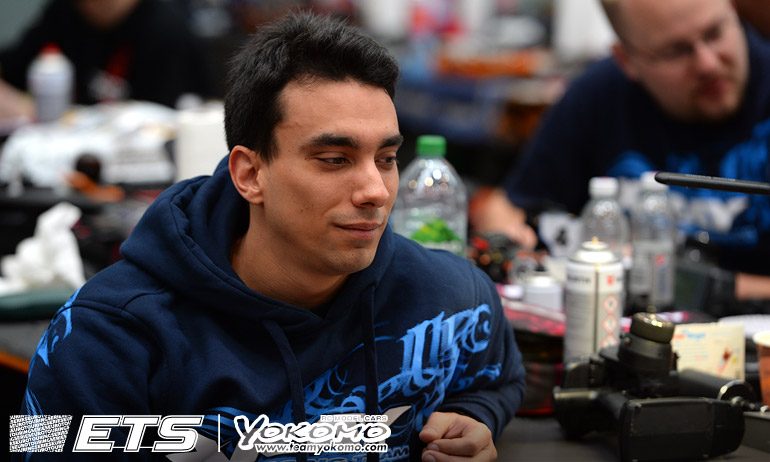 Coelho said, 'It was strange, I had no feeling in my driving and flipped in the second lap'.  He added, 'After this I open for Rheinard but then he had to open for me.  It was kind of a funny thing that we had to keep opening for each other'. A convincing winner of the season opener, he concluded, 'for sure my car is not perfect but the conditions are different to the last ETS but we will try our best to improve the car for the next one'.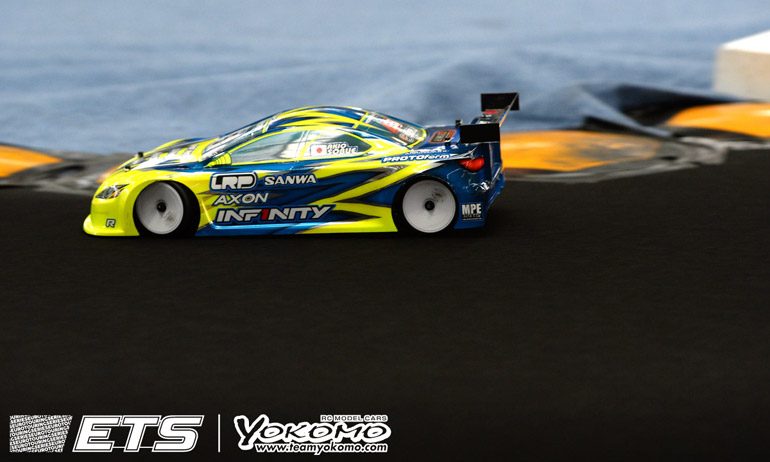 Struggling to a P16 with a 'super difficult' car in Q1, Sobue said a new set-up had made his SMJ Prototype now 'super easy' to drive.  The Japanese driver said the main improvement came from a diff change but for Q3 he needs to find a set-up in between the two extremes as the car now needs more steering.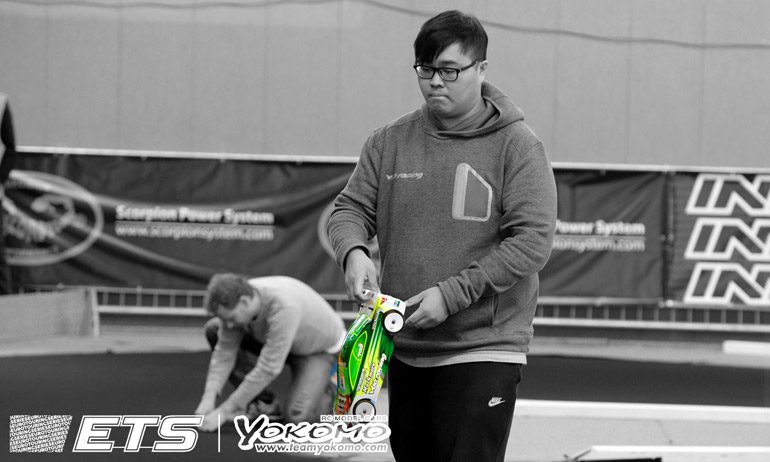 Completing the Top 6 Yannic Prumper was of a similar mindset to Rheinard saying, 'I'm happy to make A-Main again. It's a long time ago'.  The VBC Racing backed driver said, 'my car now has too much push and the competition is so tough if you just hit the curb you lose 2 or 3 positions'.  Looking to Q3, the pressure of making the A-Main lifted, he said 'we need to get more steering'.  Behind Prumper, Alexander Hagberg would run a P7 for the round followed by the Schumacher of Elliott Harper and the Awesomatix of Viljami Kutvonen.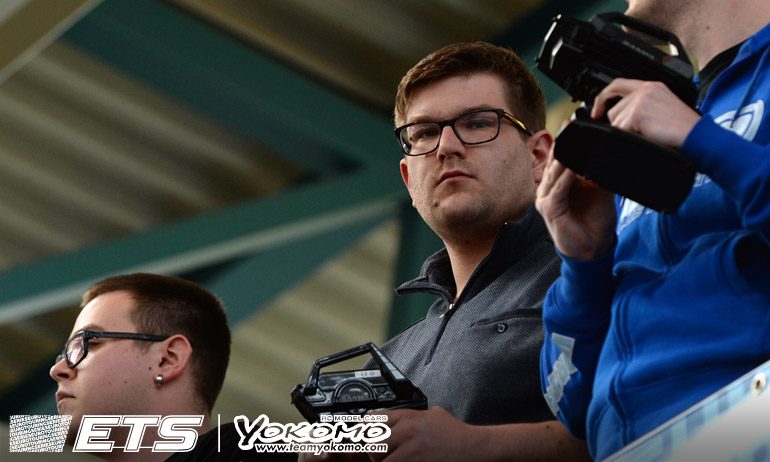 In the Xray Pro Stock class, the Day 2 schedule having reverted to the traditional all three classes per round format, Markus Kreder backed up his opening TQ run with another from the second fastest heat.  The Awesomatix driver topped the times ahead of reigning champion Jan Ratheisky with Helge Johannessen who crashed out of Q1 completing the Top 3.  In Formula, Andreas Stiebler got the better of Q1 winner David Ehrbar to TQ the round with Team Shepherd's Olivier Bultynck having a much better day to set the third quickest time.
View the complete event results here.
View our event image gallery here.
---