June 18, 2017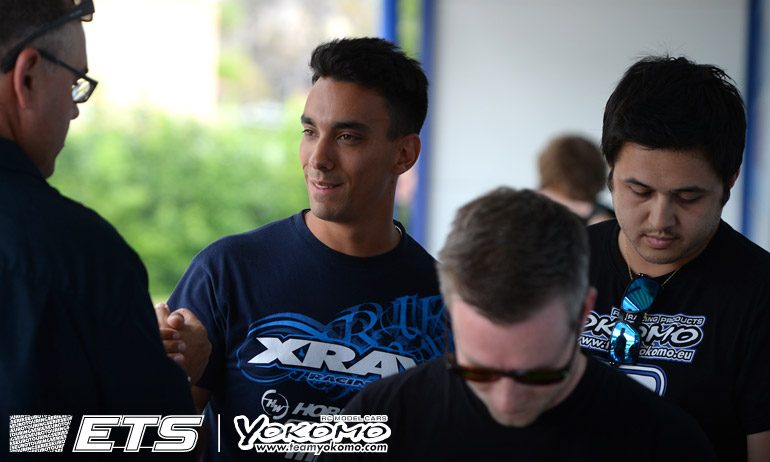 Bruno Coelho has capped off his Euro Touring Series title weekend in Slovakia with a record equaling fourth win of the season.  The Xray driver joined Marc Rheinard as the only driver to win four races in a single season when he again cruised to A2 victory at the Hudy Arena to wrap up Round 5, the organisers to be complimented for completing the event after effectively losing two days of running due to rain.  Able to sit out A3, Coelho's win means he maintains his unbeaten run of victories at his team's home track since making his ETS debut three seasons ago. Behind, team-mate Alexander Hagberg continued the 1-2 enjoyed by Xray as he won A3 after seeing off a rejuvenated Naoto Matsukura, the former World Champion claiming his first ever ETS podium finish.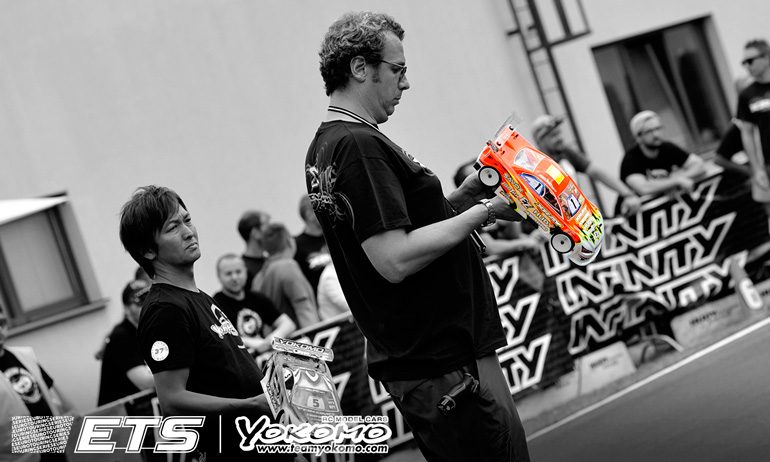 Reflecting on his 9th ETS career win, the season finale next month in Germany an opportunity for him to make it five wins in a season, Coelho said, 'I don't think about these things, I'm here to win every race and when I finish 2nd I lose. My job is to develop the car to help our customers. This year has been really good in terms of the car working pretty well, we didn't change too much on it over the year'. He continued, 'It is also rewarding to work with brands that were nothing 2-years ago like Hobbywing and MonTech but are now at the top'.  With Francesco Martini a key contributor to harnessing his natural abundance of driving talent, Coelho continued, 'We reached our goal with the ETS title and next we will go to the European Championships.  Everything is looking good but these are not conditions & tyres we have practiced for so we will see how it goes'.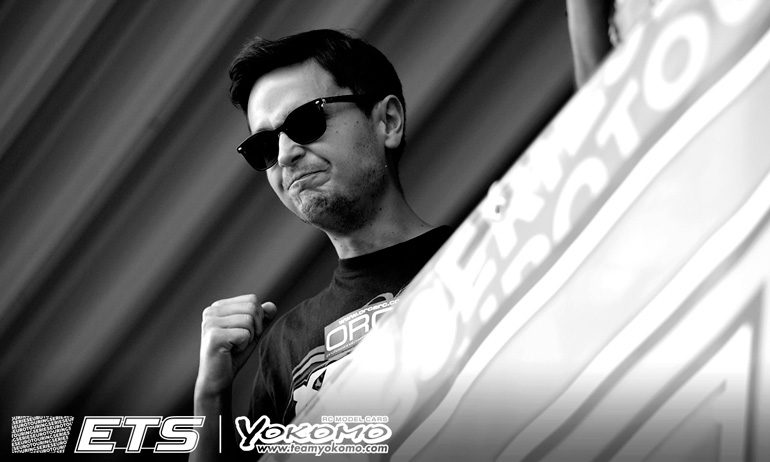 Clearly meaning a lot to him to win A3, Hagberg said, 'An Xray 1-2 is what people expect here but the competition have caught up so it was tougher to get the 1-2 this year'.  Having struggled in A1 with Matsukura eventually passing him for second, he continued, 'I got my car a lot better after we changed a few things on the set-up so I was not having to drive as defensively as before'.  Setting the fastest lap of the race weekend in A3 with a 17.345, he continued, 'setting the fastest lap showed we got a good set-up at the end'.  Having endured a tough season, Round 4 in Italy a particular low point, he concluded, 'for sure it is good to be back at the front and I'm really looking forward to the final round'.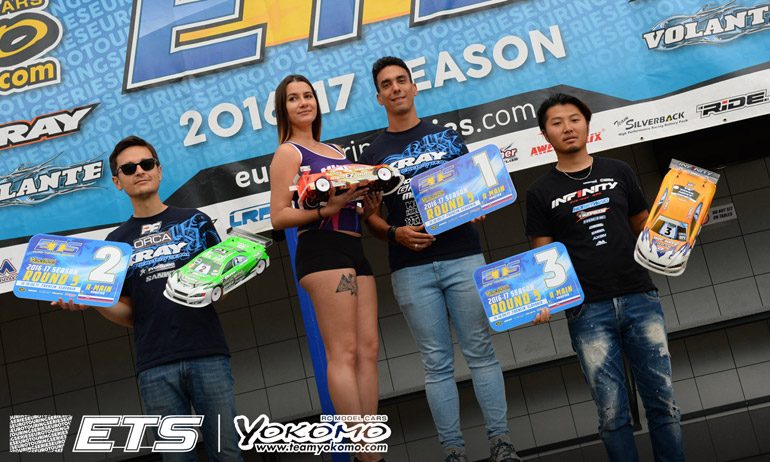 'First time on the podium, I'm so happy', was the reaction of a very pleased looking Matsukura.  He added, 'I had good places in A1, A2 and A3 so I think I can say I am back'.  Joining Infinity at the start of the year, the said, 'everything is coming good again and part of this is that the team is good. My car worked good here because I had Fujiwara san for my mechanic this weekend.  Now I will go testing in Japan for next ETS because I want to win that one'.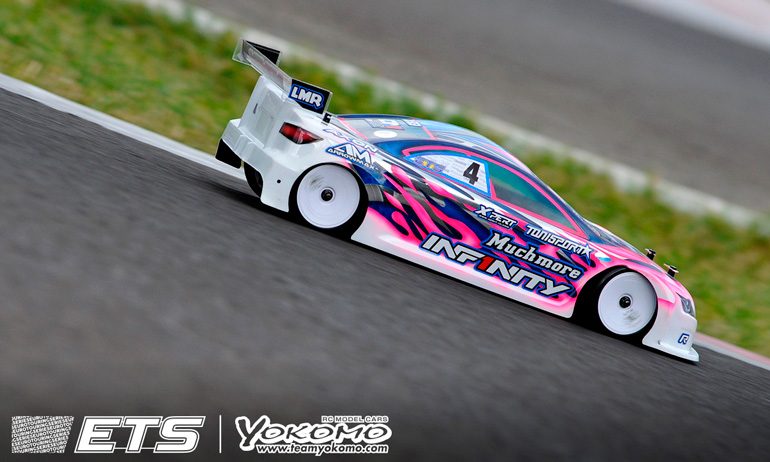 Finish 4th having set the pace in Thursday practice before rain hampered the next two days of action, Marc Rheinard said, 'I think we lost the race in qualifying'. The Infinity driver was referring to the 5/100ths by which Hagberg out qualified both himself and Matsukura, saying 'Hagberg was really slow in A1 and if Naoto had of been second and Alex fourth it would have been a different story. The next time'.  The German concluded, 'This is Xray's home town so I think we were closer than it looked in the final so I think we can give them a run for their money in Ettlingen'.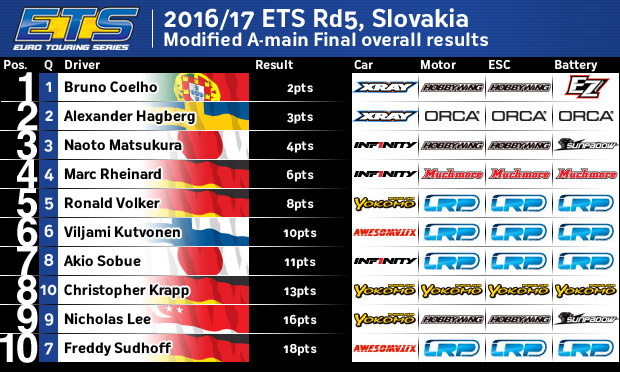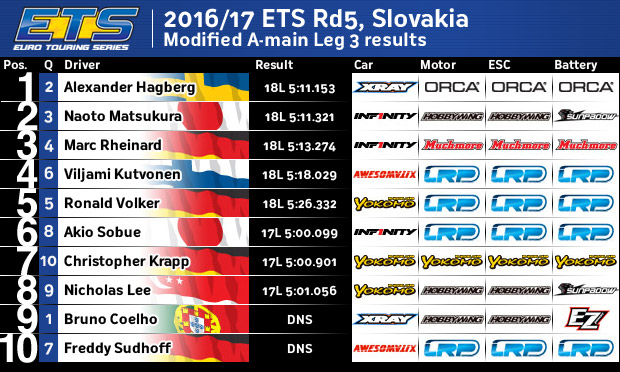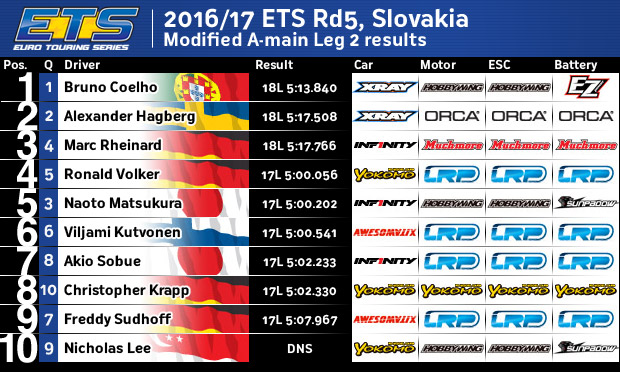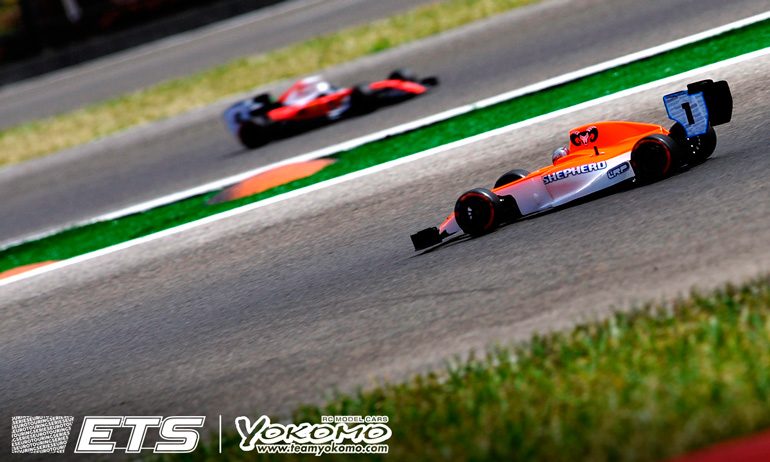 In both the Pro Stock and Formula A Mains, the winners wouldn't be decided until A3.  In Formula, having won A1, in A2 Top Qualifier Olivier Bultynck put his Shepherd on the grass while leading which let David Ehrbar through for the win ahead of Jan Ratheisky. In A3 however Bultynck would have no such problems and after an early mistake by Ratheisky and then Ehrbar he could cruise to the A3 win ahead of Toni Rheinard to claim his second Formula win of the season. Ratheisky and Ehrbar completed the Round 5 podium with the title set to be decided at the season final in Germany next month.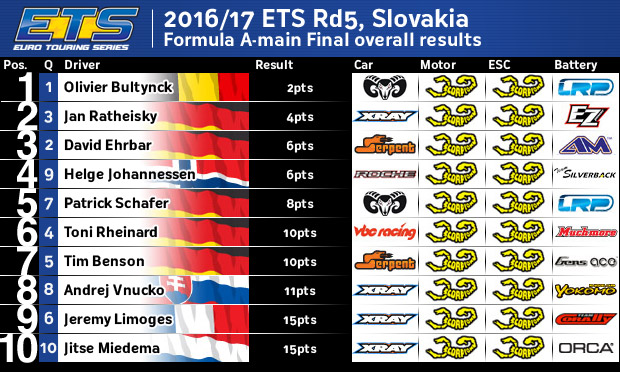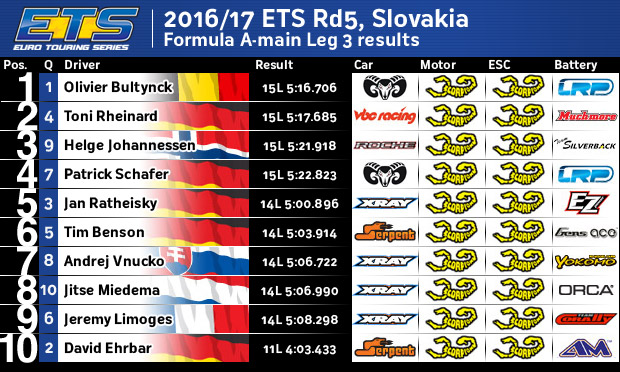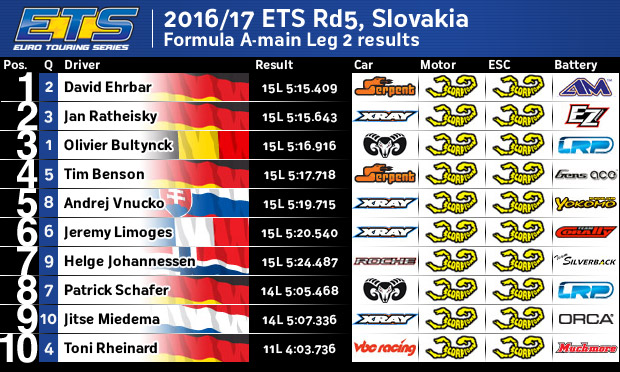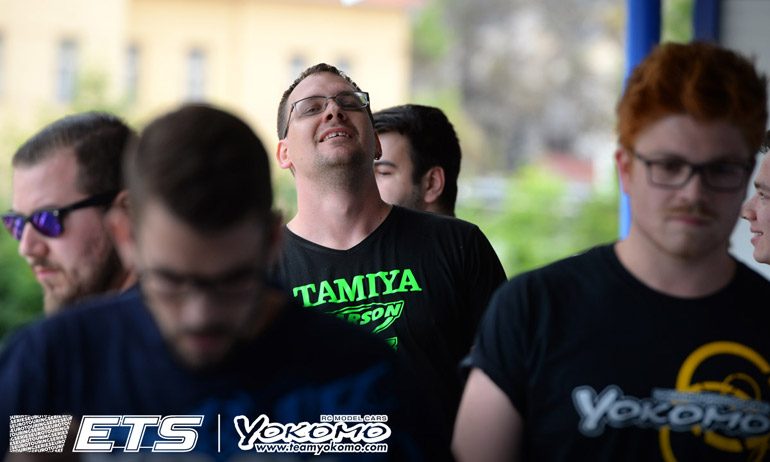 The Xray Pro Stock final was similar to Formula with a mistake on the opening lap of A2 by A1 winner Christian Donath giving Jan Ratheisky the win from Alexandre Duchet forcing the race to go to A3.  This time the pole sitter made sure to put in the perfect race taking his Tamiya to a 3.6 second winning margin over Duchet and Martin Hofer.  The German's first ETS win he was joined on the podium by Ratheisky in second and Duchet in third with the champion going to be decided in Ettlingen.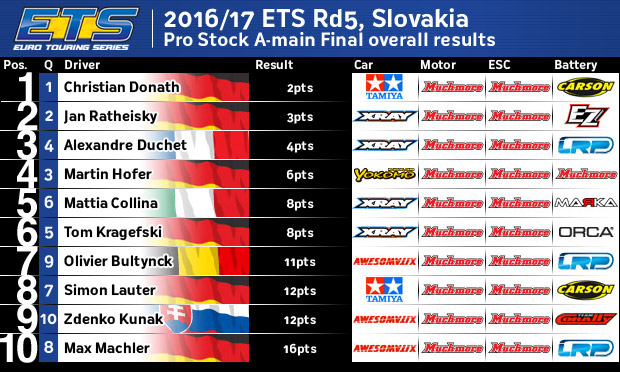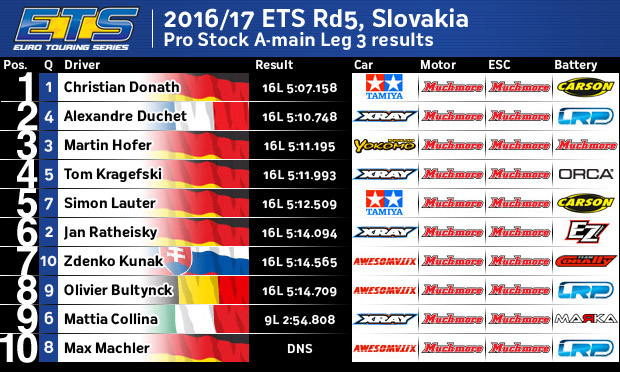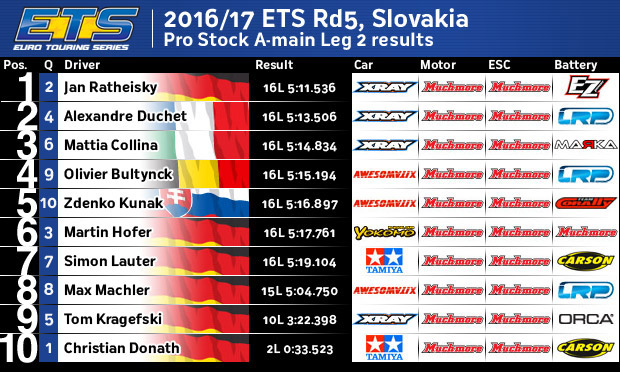 View complete event results here.
View our event image gallery here.
---