June 16, 2017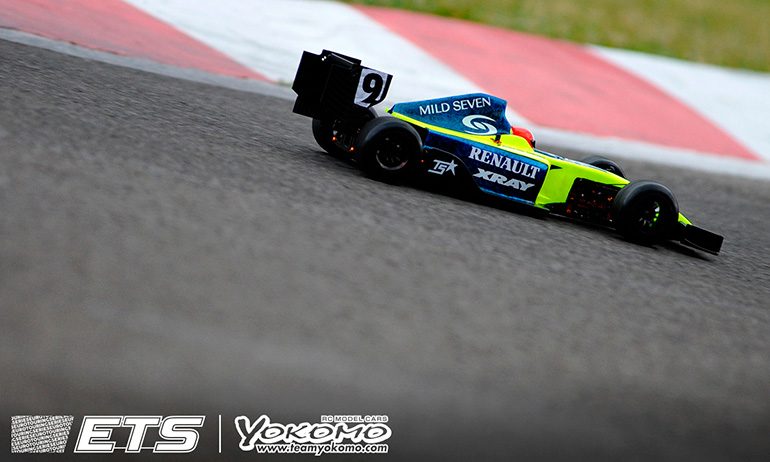 After basking in the sunshine in free practice yesterday, drivers didn't fair as well on the official opening day of ETS Round 5 in Slovakia as a number of rain showers effectively wrote off any meaningful running at the Hudy Arena. Waking to rain this morning in Trencin with further rain showers over the morning, a dry track finally appeared after lunch allowing a round of 3-minute practice to prepare the track for qualifying.  With further rain forecast for the morning, the schedule was brought forward to run two rounds of qualifying over the rest of the day but 9 heats in to the 27 heats the heavens opened again bringing a stop to proceedings.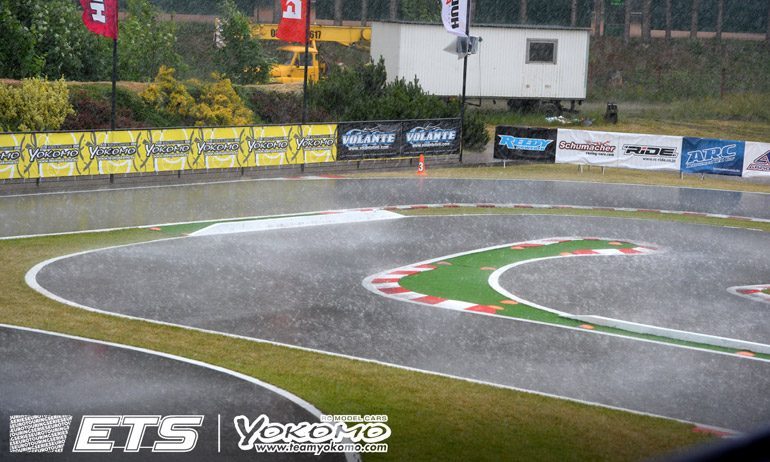 Consulting with Martin Hudy on how the track dries and how late it would be possible to run, the track not having flood lights, it was felt the track could be made ready to complete the first round of Xray Pro Stock qualifying as well as Q1 for the Scorpion Formula class. Running another round of practice, Modified having had the call made that their day was done, the track conditions however wouldn't come up as expected and so the ETS made the decision to call time on the a frustrating day. Unfortunately showers are been forecast again for the morning but from lunch it looks like the event might be able to get going with Sunday showing clear of any chance of rain.
View our event image gallery here.
---