July 18, 2009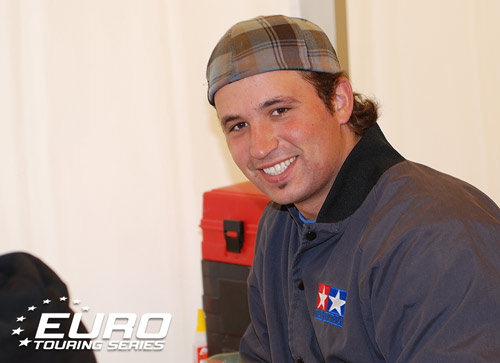 Despite 'one stupid mistake', Marc Rheinard has taken the second round of qualifing here in Germany from Tamiya team-mate Jilles Groskamp. The World Champion felt conditions were better this time out allowing him to better his time even with the error. Rheinard's mistake put Groskamp on for a TQ run but then the Dutch ace spun out it gave the upper hand back to Rheinard. Asked if they would make any set-up changes for the third heat both had similar replies saying the Andernack track was all about driving rather than set-up and that their cars would remain the same particularly as track conditions are inconsistent.
A good clean run by Freddy Sudhoff saw him take third for the round. The Xray driver said his car was much better on used tyres with the car very consistent over the run. For Round 1 Top Qualifier Viktor Wilck could only manage 5th after his car spun out and was collected heavily by another car. The Swede was able to continue to complete the run but his chassis was tweaked. Ronald Volker also had a troubled run suffering 360 spins on both the opening and second lap.  After a heavy roll on lap 4 which push the front bodypost through the shell, the Yokomo driver opted to retire.  Lost as to what caused the two early spins, many of the top drivers say the wind is effecting the cars and this may have been Volker's problem as a check over of the BD5 found nothing to be wrong.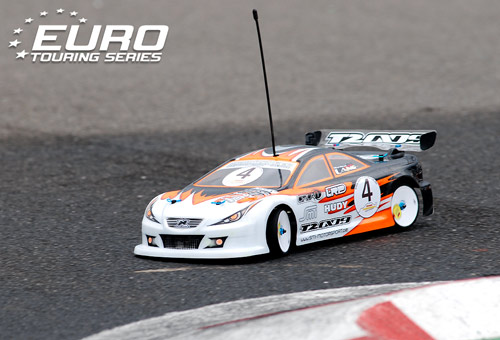 In Pro Stock, Mattias Lang once again set the pace to win the round from a much happier Rob Janssen.  The German said the windy condition made it tricky to drive in particular judging the braking point at the end of the main straight.  With two rounds in the bag and the best three of the five qualifiers to count Lang said he is going to push hard so as to hopefully wrap up the overall TQ before the rain arrives. For ETS points leader Daniel Wohlgemuth a strong run was literally blown away as the wind blew his Xray into the barriers just 2 laps from the finish. Damaging his bodyshell the German lost 9 seconds to finish 21st for the round. Thomas Musial completed the Top 3.
View our live video feed here and our image gallery here.
---