October 16, 2009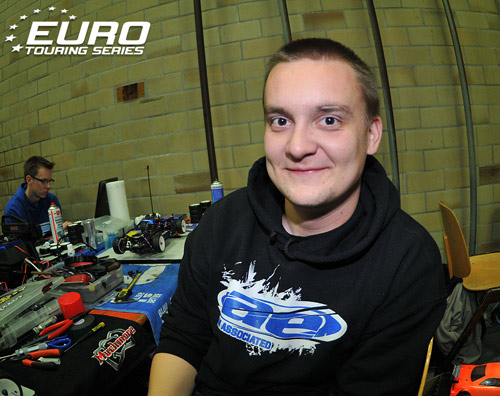 Team Associated factory driver Juho Levanen has upped the pace here in Kastellaun taking his TC5 to top of the time sheets in practice. Recording 25 laps in 5:08.373, the Finn said a fresh set of tyres made the car more consistent to drive.  Although slower on lap times, overall the result was better and he is hoping a second run on the same set of tyres will bring more speed.  In terms of chassis set-up Levanen plans no changes as he feels he would only be chasing the changing conditions as it comes up to full traction levels.
Having set the pace after three rounds of practice Alexander Hagberg and team-mate Martin Hudy failed to improve their times. Both said their new T3 chassis continued to feel really good but Hagberg had his run ruined when the centre belt turn inside out.  The Swede believes this was cause after contact without car caused the battery to move and hit the belt.  Hudy described the round as messy as he made contact with a number of traction rolling cars one of which caused his bodyshell to tuck under.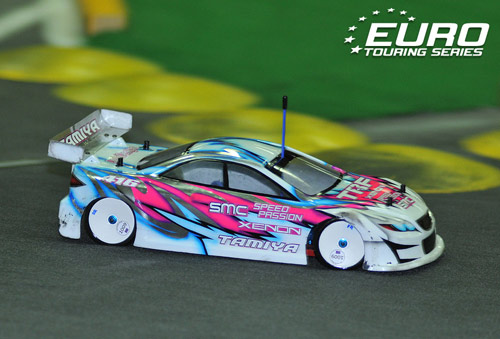 Big movers for the round where Czech driver Michal Bok and young gun Yannic Prumper.  Bok found the new speed by gluing up the walls on the control Xenon Racing tyres while harder front & rear roll bars gave Prumper a less aggressive car.  Bok will now try the same roll bar as Prumper for the final practice while Toni Rheinard's protege will change shock oil on the Tamiya to try make it more stable over the corner dots.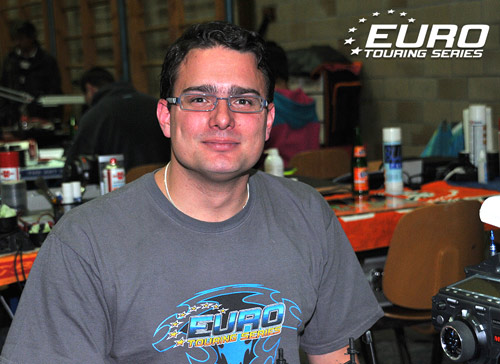 In Pro Stock, Hot Bodies driver Alexander Stocker improved on his pace to stay top of the pack.  Despite improving his time by almost 2 seconds, his gap over his rivals has been narrowed significantly with Daniel Wohlgemuth closing to within a second, following a strong fourth session. Last season's Euro Touring Series runner up, the Xray T2 009 driver said going from 450 to 500 shock oil had improved the car and now he plans to increase the weight to 550 for the final round.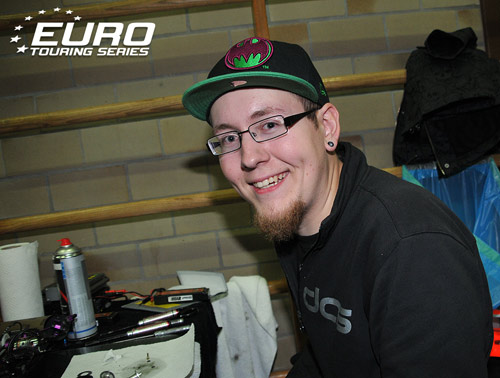 Sweden's Tommy Bergfeldt, who is sporting a new look, managed the third fastest time after making big changes to the set-up on his Hot Bodies. The reiging DHI Cup Champion, who says he much prefers this year's track layout to the one used in 2008, is making his debut with new sponsor Advanced Electronics and described the new speedo from the Swedish company as 'awesome'.
View our image gallery here.
---