May 30, 2009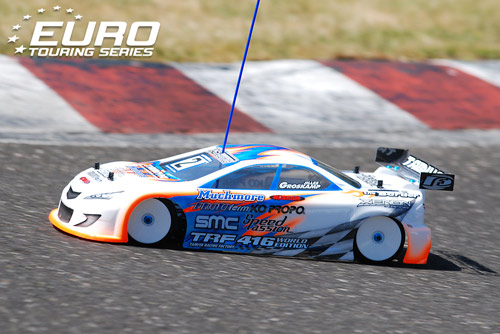 The opening qualifier for the fourth round of the Euro Touring series here at Apeldoorn in the Netherlands has been completed and it is first blood for defending champion Jilles Groskamp. Intially it was Corally team driver Marc Fischer who set the pace but the German dumped allowing Groskamp to pip him for TQ honours. The Tamiya/Speed Passion driver described his run as 'clever' saying he didn't push hard at the start as practice had shown run time would be an issue especially with everyone running new tyres. Fischer, whose GM powered car is proving very fast in a straight line, put his dumping down to a brand new pack of cells which he said could have done with a few extra charge cycles.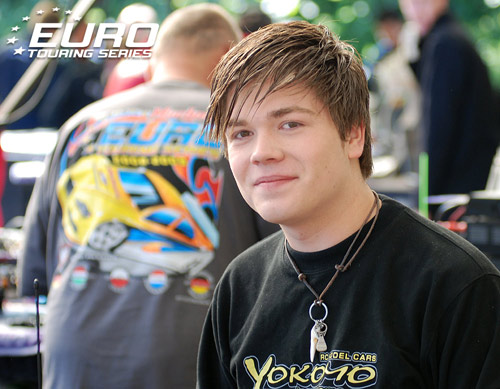 Team Yokomo driver Martin Hofer is really excelling here with the new BD5. The German took third for the round and was 'pretty satisfied' with his pace so far on his first major event with the new car. Andy Moore suffered terrible understeer on his Hot Bodies and is at a loss as to exactly why. After practice the former World Champion made adjustments to his Cyclone TC that should have set the car up nicely for his fresh set of Sweep controlled tyres but the changes had the opposite effect. Moore will go back to the drawing board but wasn't really sure what way to go with set-up for the second qualifier.
Making it 5 different manufacturers in the Top 5, Steen Graversen took his Kyosho Stallion to fifth just ahead of team-mate Christopher Kraap. Graversen said his car is 'not too bad' but he feels he could do with more speed and will play around with his gearing for the next outing. Fellow Team Orion powered diver Kraap will also play with gearing but for the young German his reasons are to try and get full run time having dumped on the last lap.
Marc Rheinard sat out the first heat in a gamble he hopes will pay off. Afterwards the World Champion was not so sure the decision was the right one however with most drivers looking to save their second permitted set of qualifying tyres for the finals it appears he should have a clear advantage for the next qualifier. Also sitting out the round was Xray driver Bart Wubben. The Dutch National Champion, who current sits second in the ETS standings, thinks he decision was a good one.
In Pro Stock Daniel Wohlgemuth was on a blistering pace but on his last lap he misheard the race announcer call Danny Essenstam as being finished and pulled into the pits. Realising his error Daniel rejoined but lost 8 seconds resulting in him dropping from a certain TQ run to fifth for the round.  Taking advantage of this was Hot Bodies driver Thomas Musial. Musial who really likes the track here at Apeldoorn was delighted with the performance of his car and the German is confident he can repeat his performance in the next heat. Dutch driver Stefan Jansen took second admitting he pushed extra hard on the fresh set of Sweep tyres knowing a number of the top drivers would sit out the round. The Xray driver says he will now sit out the second qualifier as those drivers will now run fresh tyres. Dominik Reschke took third with his Corally while Serpent driver Nicolai Nielsen described his run to fourth as a 'bit of a surprise'.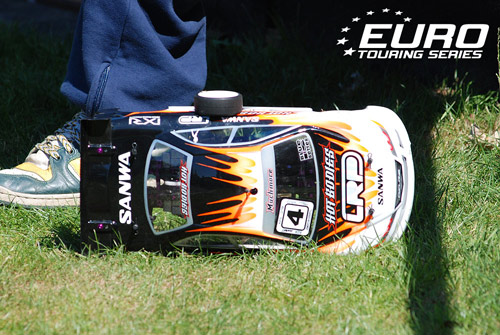 Defending Champion Alexander Stocker ended up sitting out the round but not intentionally. On his warm-up lap the German driver's rear left wheel came off and he was forced to retire. 'I would like to tell people it was part of my strategy but unfortunately that was not the plan. I am not really sure how it came loose because all the other wheels nuts are very tight', he said afterwards. One driver who did intentionally sit out the opening qualifier was local ace Vasco Christiaanse.
View our image gallery here.
---