November 28, 2009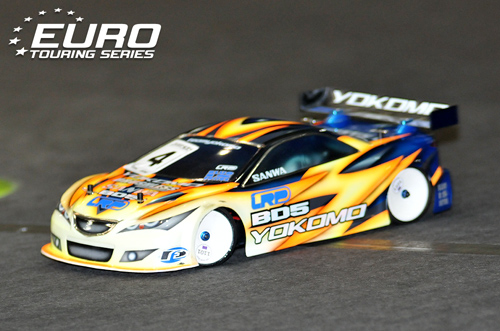 Yokomo team driver Ronald Volker has TQ'd the opening round of qualifying here in Budapest where the Top 4 drivers were separated by just 1.7 seconds.  The German ace, who opted to run the prototype LiPo chassis BD5, said he wasn't the fastest on track but keeping the run clean had given him the valuable maximum points for the round as he topped the time sheets by 2/10ths from Xray's Teemu Leino.  Leino reported his T3 as having a little push but was OK with second, having also taken a cautious approach to his driving.
Elliot Harper was on for a potential TQ run but said he over did things and rolled himself off the track.  The quick British racer will try softer shocks for the next round but overall was happy to open his account with a Top 3 time. The only other driver to make a 24-lap run, Andy Moore was upbeat after kicking off qualifying with the fourth fastest time.  The former World Champion said his Hot Bodies Cyclone was working much better now than in Kastellaun.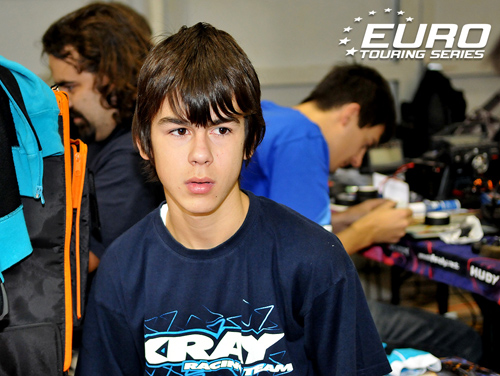 Young Slovak driver Zdenko Kunak took his Xray to an impressive fifth fastest ahead of Chris Grainger's Schumacher.  Grainger said his Mi4LP was really hard work for the first three laps but then suddenly felt good, something he has put down to a lack of warm-up laps and the length of time he is applying tyre additive for.  Championship leader Viktor Wilck could only manage the seventh fastest time. The Swede said his Tamiya TRF416X was good at the beginning of the run but then developed bad traction roll causing him to go over a number of times.  Associated's Juho Levanen was unhappy with his first run ending up only 8th fastest followed by Xray's Martin Hudy and Martin Hofer who made it two Yokomo's in the Top 10.  For current World Champion Marc Rheinard it was a disastrous start as he ended up 21st but the German did set the fastest lap with a 12.425.  The factory Tamiya/Speedpassion driver said his car was good but trying to drive carefully resulted in him making many mistakes.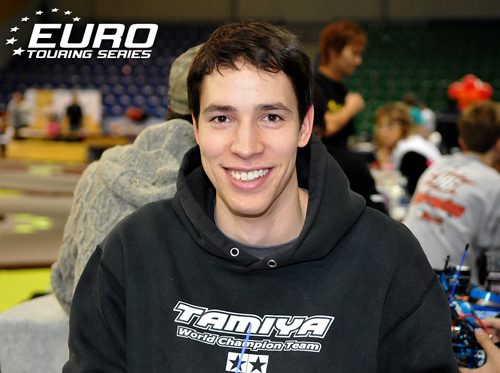 In Pro Stock, local driver Gabor Forrai topped the times with his Tamiya from former champion & Kastellaun winner Alexander Stocker.  Stocker was on for a TQ run but as he put it himself  'decided to go to tech inspection early', referring to his costly 5 second off that saw his Hot Bodies end up under the table in the technical inspection area.  Fast in Modified, it was also a productive first round of qualifying for Kunak in Pro Stock as he posted the third fastest time.
For defending champion Balint Raijki the round only netted the fourth fastest time after he rolled his Hot Bodies a number of times.  The Hungarian says he needs to drive more carefully and is confident he can better his good friend Forrai in the next run.  Japan's Yukijiro Umino, making his ETS debut, took his Yokomo to fifth with Romania's Cristian Faur completing the Top 6.
Modified top 6 after Round 1
1. Völker Ronald (DE) – Yokomo/LRP – 24 5:09.311
2. Leino Teemu (FI) – Xray/Team Orion – 24 5:09.584
3. Harper Elliott (GB) – Xray/Nosram – 24 5:10.749
4. Moore Andy (GB) – Hot Bodies/Team Orion – 24 5:11.073
5. Kunák Zdenko (SK) – Xray/LRP – 23 5:00.221
6. Grainger Chris (GB) – Schumacher/GM – 23 5:00.571
Pro Stock top 6 after Round 1
1. Forrai Gabor (HU) – Tamiya – 22 5:01.227
2. Stocker Alexander (DE) – Hot Bodies – 22 5:03.521
3. Kunák Zdenko (SK) – Xray – 22 5:03.943
4. Rajki Balint (HU) – Hot Bodies – 22 5:04.404
5. Umino Yukijiro (JP) – Yokomo – 22 5:04.479
6. Faur Cristian (RO) – Serpent – 22 5:07.197
View our image gallery here and our live video feed here.
---