July 17, 2009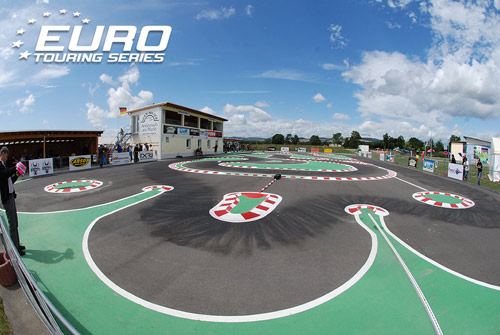 After a wet morning, the first round of controlled practice has been completed on a dry track but organisers have decided to double the dosage of syrup in the sugar water and redo the track.  Drivers struggled with a complete lack of grip. One of the main problems is the wind here in Andernach which is carrying the sand from the Beach Volley Ball courts, situated at the rear of the track, onto the circuit.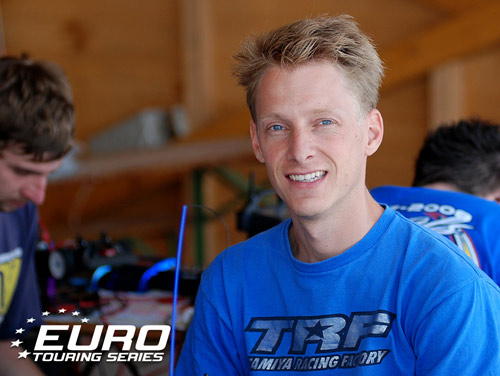 Defending Champion Jilles Groskamp said his Tamiya was working perfectly yesterday evening but today the dust has made the track very loose.  Groskamp admits he prefers more open tracks that Andernach and feels he will have his work cut out if he is to beat team-mates Marc Rheinard & Viktor Wilck, and new Yokomo recruit Ronald Volker.  All the leading drivers have described the layout here as being very similar to that used for the Worlds last year in Thailand and the new curbing has been very well received.
Rheinard said the traction was terrible as a result of the sand but the extra sugar water, which was being sprayed on the track by his brother Toni, should help a lot for the second practice. Asked about his home track the World Champion, who lives just down the road, said while he does like technical tracks Andernach is very tight and this makes it a little too slow for his liking.  The German said the new curbing has made the track much nicer to drive.
Volker, who is making his first appearance in the ETS at the controls of the new Yokomo BD5, appears to be really enjoying life at his new team.  Having won the Reedy Race of Champions over in the US with the car back in May, the 2007 European Champion recorded the fastest lap time for the first practice and is looking forward to the rest of the weekend.  Runner up last year to the then World Champion Atsushi Hara after a thrilling finals, Volker expects it to again be very close this year.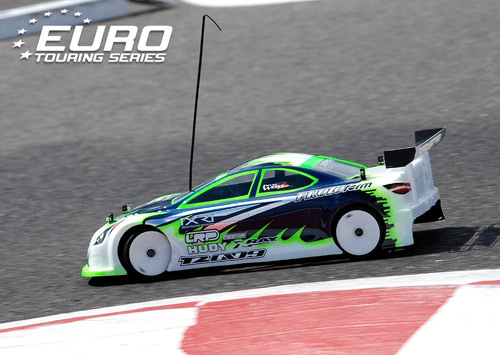 Steven Weiss will be hoping he can repeat his German Nationals Qualifier win here two weeks ago when he beat Yannic Pruemper. The Xray driver said his T2 '009 was really good then and is confident when the traction improves he will have a strong package for the weekend.  Another Xray driver who is sure to mix it at the front is Freddy Sudhoff.  Sudhoff, who is enjoying a great run in nitro touring at the moment, having won the European B Championships and the German Summer Championship, has shown he likes technical track with great runs at the indoor rounds of the ETS and Andernach should suit him.
Unfortunately there was no first practice for Viktor Wilck after his car went mad when his 2.4Ghz radio failed to bind between the transmitter and the receiver.
View our live video feed here and our image gallery here.
---