October 12, 2008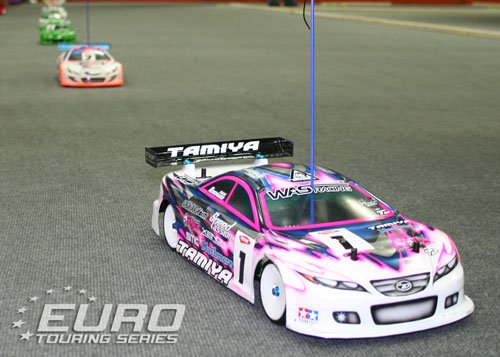 The first A Mains have been run and both encounters had the crowds on their feet.  In Modified, Top Qualifier Marc Rheinard looked like he was set to cruise to an easy victory but in the later half of the race Tamiya team-mate Jilles Groskamp mounted a serious challenge getting himself right on the bumper of the No.1 car.  A passing manoeuvre looked on the cards but the Dutch driver got up on two wheels giving Rheinard a temporary break. Groskamp pulled back up to the German but with the car wanting to traction roll a move was not possible and the two finished as they started.  Completing the podium for the Leg was Freddy Sudhoff who had a strong but uneventful race. Youngster Yannic Pruemper who started seventh on the grid took a fine fourth.  Unfortunately for Steven Wiess he had a very early exit from the race following contact at the second corner!  Setting the fastest lap of the final Viktor Wilck opted to pull up early after a roll ended any chance of a strong result.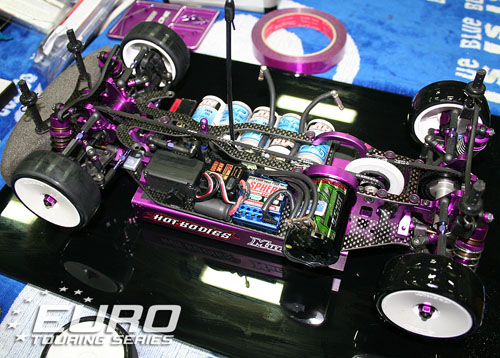 In Pro Stock pole sitter Daniel Wohlgemuth had a paint swapping battle with Series Champion Alexander Stocker. The German pair, who are good friends off the track, pulled clear of the field with Wohlgemuth the early leader.  Pushing their cars right to the limit both drivers got loose a number of times allowing the other along side resulting in some unavoidable contact but keeping it clean it was Stocker, who yesterday was struggling for pace, who took the win by just over a second from Wohlgemuth. Matthias Lang made it an all German podium.
If Leg 1 of the A Main is anything to go by we are in for a thrilling evening of racing.
---