April 13, 2008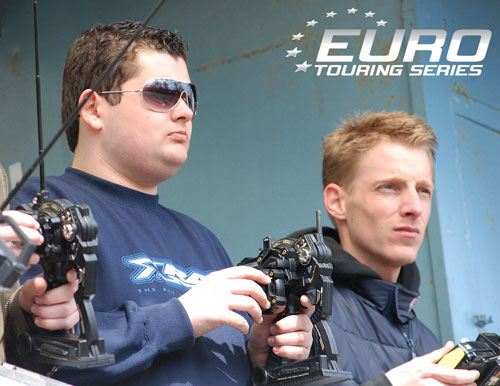 The first leg of A Mains is just over and its our Top Qualifiers who have taken the opening victories at the 3rd round of the ETS but both were made to work hard for it.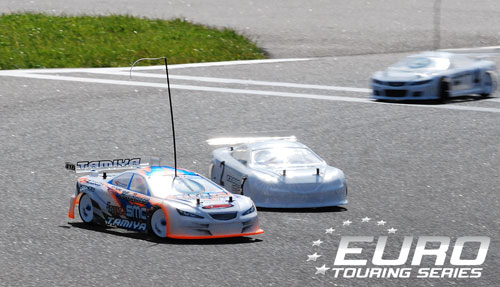 In Modified, Groskamp lead all the way but was pushed hard by both Hugo Van der Berg and his very fast starting team-mate Marc Rheinard. Vd Berg was the real star of the race as the local Xray driver put Tamiya's two international stars under pressure. A slight mistake at the Omega corner ended Vd Berg's challenge for the lead but a great battle for the second spot ensued as he swapped paint with Rheinard which went on until the penultimate lap when Vd Berg tried an ambitious move on the former World Champion launching his car into the air and onto the grass. This allowed Bart Wubben's Serpent through to take the final podium placing just in front of Swede Viktor Wilck.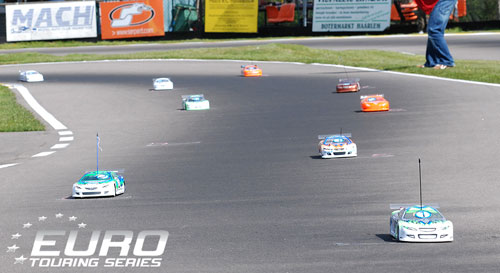 Pro Stock saw a great early battle between Vasco Christiaanse and Chris Van Der Hagen but the latters race came to an end when his body caught up in the front wheel. Christiaanse said afterwards that himself and Vd Hagen are so evenly matched its going to be very close in the next two finals and in an attempt to get a slight edge he is gearing up his Shin edition Kyosho TF5 Stallion. Second in the Leg 1 A Main went to Joffrey Persijn while Jimmy Maddison took the final podium placing after a great recovery drive. On the opening lap going onto the back straight away, the Englishman caught the grass dropping back to last position almost half a lap in arrears of the leaders, but the Schumacher ace worked his way back through the field to take a well deserved third.
View our event image gallery here.
---