June 28, 2008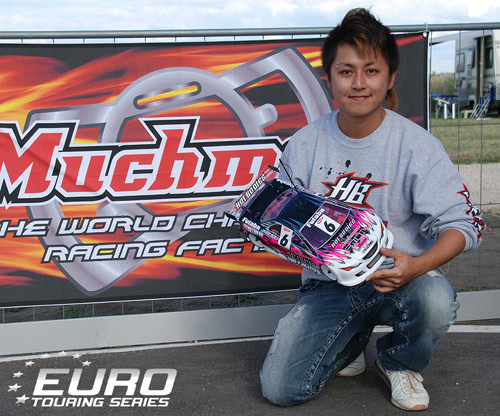 As predicted following the blistering pace he set in timed practice yesterday, Atsushi Hara has TQ'd for the finale of the inaugural Euro Touring Series at Andernach in Germany. The former World Champion has been in a league of his own despite the world class field competing here this weekend. Winning the first two heats with ease Hara was expected to secure pole for the A Mains in the third round but the Japanese ace made a rare driver error and pulled up early. Round 4 however it was back to business for the Hot Bodies team driver taking the win to achieve an unbeatable zero score and guarantee himself TQ.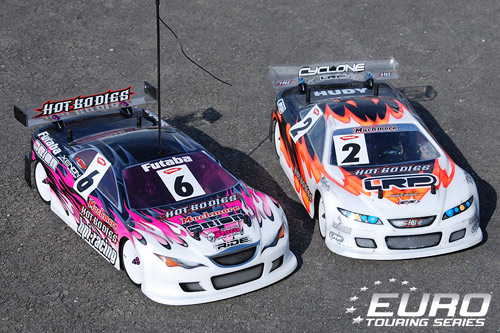 The penultimate qualifier was extremely close and Kyosho's Steen Graversen who ran in the heat after Hara pushed hard missing out on beating the latters run time by just 11/100th of a second. Marc Rheinard also had a chance of TQ'ing the round but dropped off the pace in the dying moments finishing third overall 3/100th behind Graversen. Overnight the qualification is Hara on pole, Ronald Volker 2nd, Steen Graversen 3rd, Andy Moore 4th, Paul Lemeiux 5th with Marc Rheinard completing the Top 6.
A few big names struggling around the tight technical Andernach circuit include Dutch Champion & Serpent team driver Bart Wubben who is only 21st, Japanese star Shin Adachi who is down in 23rd followed by Corally lead driver Marc Fisher. Former French National Cyril N'Diaye lies a very lowly 28th unable to get his car to work for him and its a similar story for factory Associated driver Joel Myrberg in 29th.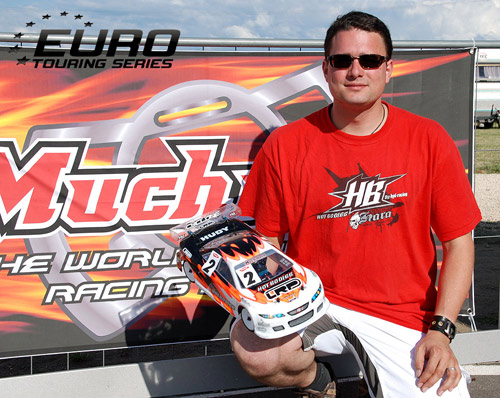 In Pro Stock, with Alexander Stocker having already tied up the TQ after three rounds, Indoor German National Champion Dominik Reschke TQ'd the fourth qualifier ahead of Meik Niemann with Stocker third. Points leader Nicolai Nielsen currently sits 13th in the overnight qualification standings and will have to put a very strong performance in the final heat in the morning if he is to make the A Final and keep his title hopes alive.
Top Qualifier Equipment Checklist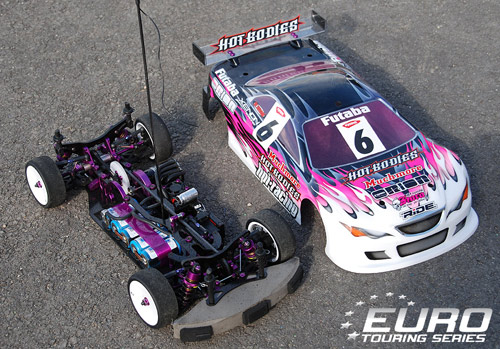 Modified
Atsushi Hara (JPN)
Chassis – Hot Bodies Cyclone TC
ESC – Nosram Matrix
Cells – Team Orion SHO4200
Motor – Team Orion Vortex Race 3.5
Tires – Sweep 32 (controlled)
Radio – Futaba 3PK
Body – Protoform Mazda Speed 6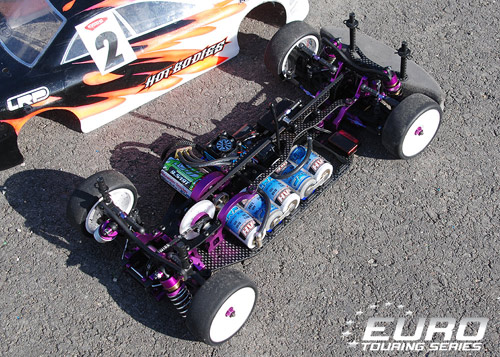 Pro Stock
Alexander Stocker (D)
Chassis – Hot Bodies Cyclone TC
ESC – LRP TC Sphere
Cells – LRP 4600 Fat Cobra
Motor – Speed Passion Ultra Sportsman 9.5 (Handout)
Tires – Sweep 32 (Controlled)
Radio – Sanwa M11
Body – Protoform Mazda Speed 6
Check out our image gallery here.
---