March 6, 2009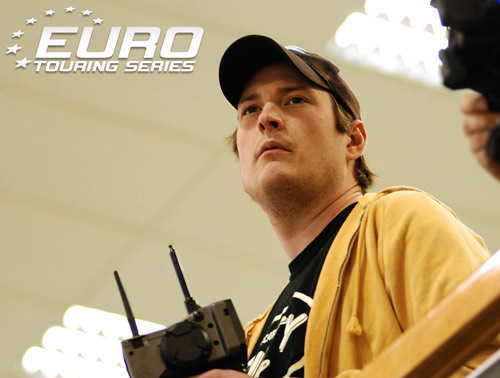 Day one of the Polish round of the Much More backed Euro Touring Series has come to a close and in the final practice session it was Trinity team driver Paul Lemieux who posted the fastest lap time, the third fastest lap of the day.  The Xray driver posted an 11.11 second lap to top the session from Andy Moore who also improved with a 11.16.
Lemieux says he is pretty happy with his car but admits that he needs a good nights sleep, the long 20 hour three stop flight from Milwaukee now catching up with him.  The US Champion is confident that his pace will allow him to battle for TQ honours come qualifying.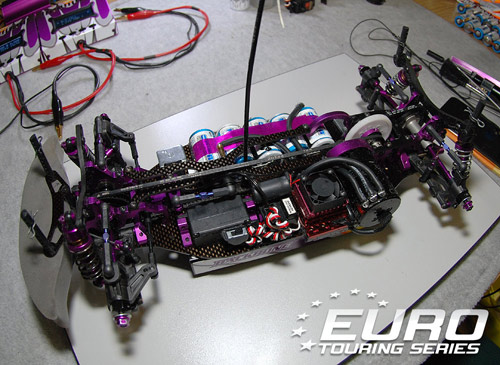 Andy Moore said his Hot Bodies felt good at the start of the run allowing him to record his fastest lap time but it quickly went off, spinning out on right handers.  This was later traced to a problem with his rear left tyre.  Marc Rheinard also had an issue with a tyre after the glue came undone.
Jilles Groskamp was third for the run sharing the same lap time as former team-mate Teemu Leino but both failed to improve their fastest lap time set a session earlier.  The Dutch Speed Passion team driver said he can't match the outright fastest lap time of young Yannic Pruemper but is very happy with his overall run time as his Tamiya can run very consistent laps.
In the final practice session of the day for Pro Stock, Tamiya driver Dai Sakaguchi topped the time sheet from the Corally of Dominik Reschke but overall Daniel Wohlgemuth ends the first day as the fastest of the handout 9.5 turn Speed Passion motor field.
Day 2 of the ETS presents the 100 plus entry here in Warsaw with one final practice session followed by four of the five qualifiers, two of which will determine the grid for Sunday's finals.
View our image gallery here.
---