June 28, 2008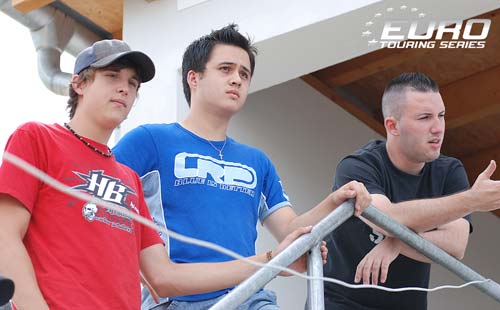 Ronald Volker has TQ'd round 3 of qualifying here in Andernach after both Atsushi Hara and Paul Lemieux went out with unforced driver errors. Hara and Lemieux had ruled the opening two heats but where both forced to pull up early when they made mistakes allowing European Champion Volker to win the heat and top the times for the round.
'My car was better. I ran with no additive on my tires, just cleaned them, and the car was better at the start of the run. I lost a little time when Hara came back onto the track after his mistake but other than that it was a good run. I think for sure Hara is still the quickest but I am happy to take the TQ for the round', commented the young German.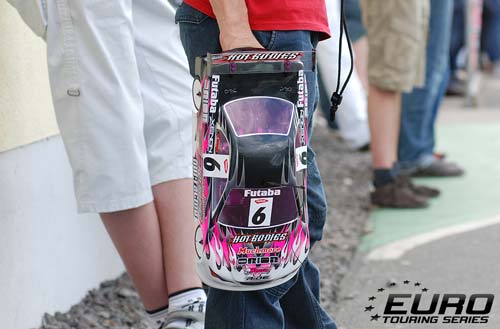 Asked about his demise Hara replied, 'I just made a mistake. I had planned to use new tyres for the heat but I found out I can keep a set from qualifying for the finals so I used the same set from Heat 1 & 2 again and the grip was not so good.' Lemieux was also quick to put his hand up and accept he just made a driver error. The American star didn't break anything but his front body clips came undone forcing him to pull up.
Andy Moore had his best round finish taking second followed by Steen Graversen, who was on target to TQ until he had a roll going onto the back straight. Bastian Schaefer, Marc Rheinard and Jilles Groskamp completed the Top 6 fastest runs.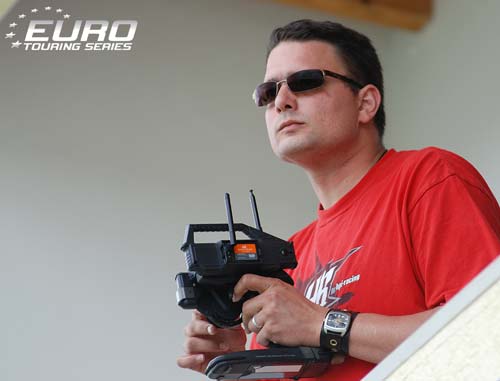 Who will line up on the pole for the Pro Stock was decided in Heat 3 with local ace and ETS Round 1 winner Alexander Stocker making the opening three heats his own to TQ his Hot Bodies Cyclone TC. The German Indoor Vice Champion put in three faultless drives to claim the perfect zero score but says both Matthias Land and Meik Niemann will be tough opposition come tomorrow's finals. In terms of the championship title at present only two drivers, George Spitteler and Vasco Christiaanse both from Holland, are in a top 10 qualifying position and therefore are the only two who can challenge Stockers bid for the title.
Check out our image gallery here.
---