March 7, 2009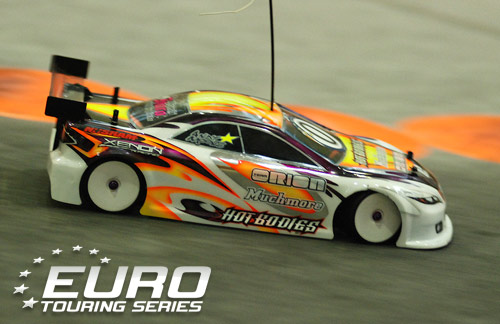 Former World Champion Andy Moore put in a great second qualifier here in Warsaw to go fastest overall bettering the Round 1 TQ time set by the current World Champion Marc Rheinard.  A widening of the front track width transformed the Englishman's Hot Bodies allowing him to go top of the overall times as he knocked 3.3 seconds off the previous TQ pace.
It was a close fought round between Rheinard and Moore but the German had to deal with the front of his bodyshell, run for the first time in this heat, catching on the carpet.  Despite this the Tamiya ace was also able to improve on his opening TQ time by 7/10th.
Third for the round and making it three different cars in the Top 3 was Xray factory team leader Teemu Leino.  Changes made to his car improved turn in allowing him to run a faster pace but the Finn plans further changes as he would like a little more.
Next up was Trinity/Xray team driver Paul Lemieux, the American very happy with his car saying all he needs now is a clean run.   The US Champion had a quick roll after catching a dot and got up on two wheels on a number of occassions.  Also driving an Xray and fifth fastest for the round was Dutch driver Bart Wubben.  Current lying second in the ETS points standings, Wubben made big changes to his T2 009 which he says have made it drivable now.  Czech driver Michal Bok completed the Top 6.
Elsewhere Yannic Pruemper was once again fastest on lap time with an 11.00 second lap.  The youngster set the early pace and was again on target for a TQ time but caught a dot.  After a second mistake the protege of Toni Rheinard pulled up early to save his tyres.  Reigning ETS Champion Jilles Groskamp had a series of rolls early on that destroyed any chance of a good run.  The factory Tamiya/Speed Passion driver will now switch to a similar set-up as used by Pruemper.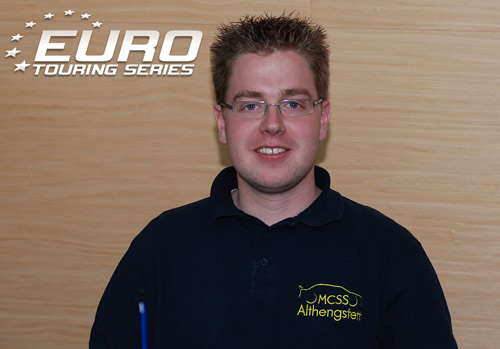 In Pro Stock Daniel Wohlgemuth enjoyed another TQ run improving by 2 seconds.  Second went to Dominik Reschke who ripped a wheel off his Corally in the opening heat while Zdenko Kunák took third ahead of Hungarian ETS race winner Balint Rajki.
View our image gallery here.
---