April 13, 2008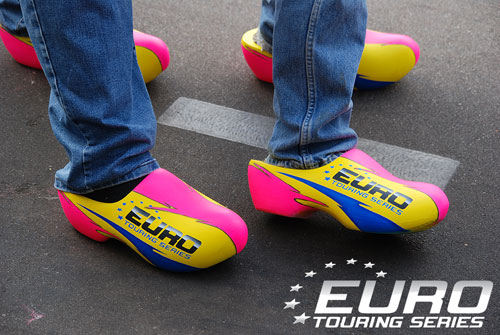 During the break after qualifying, the Dutch racers who participated at the Danish round of the Euro Touring Series presented the series organisers, Uwe Rheinard and Scotty Ernst, with a very special and very typical Dutch gift. Custom painted by Richard Arts, the guys received each a pair of great looking wooden shoes sporting the Euro Touring Series logo. Both Uwe and Scotty will wear these shoes for the rest of the event, so when they are walking strange the next time you see them, you will now know why.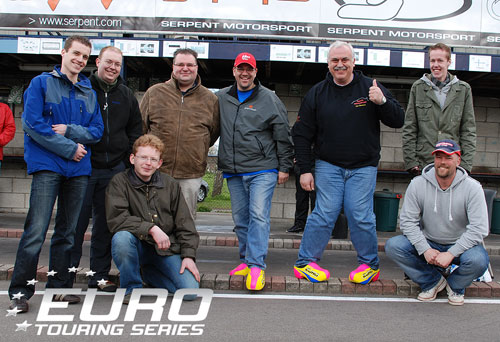 Scotty Ernst said that "All the work that goes into making this series and you get a group of guys that believe in what we're doing is the right thing and show their support for the series. And then they give you something like this as a gift, that wasnt just bought in a store but planned by the group, this makes all the work worth while."
View our event image gallery here.
---