July 22, 2016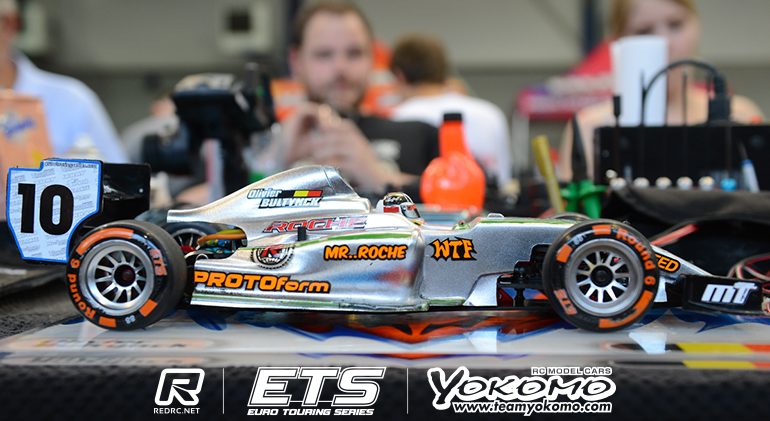 Chassis – Roche Rapide Formula
Motor – Hobbywing (handout)
ESC – Hobbywing (handout)
Batteries – LRP 4300mAh
Tires – Ride (handout)
Radio/Servo – Futaba / Evo
Bodyshell – Protoform PF15
Remarks – Racing for the Hong Kong based company Roche, Olivier Bultynck is here in Trencin running a Rapide Formula equipped with a number of prototype parts. Fitted with front and rear MonTech wings and an optional 2.25mm thick chassis plate, his car features new damper tube link positions as well as a new battery brace with a more forward positioned shock link which makes the shock longer. The front upper and lower arms are also 1mm shorter so as to make the front end 2mm narrower.
Image Gallery
---