May 14, 2016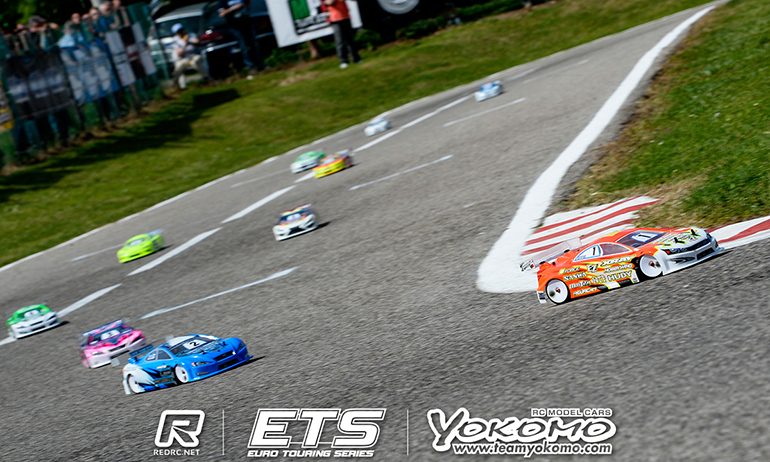 Bruno Coelho has taken an easy win in the opening A-Main at Round 4 of the Yokomo Euro Touring Series in Italy.  The Top Qualifier was effectively handed the race early on when second place starter Viljami Kutvonen got out of shape, collecting Marc Rheinard and putting both drivers on the grass.  Allowing Alexander Hagberg through to second the Swede would stay there for the remainder of an otherwise relatively uneventful race with Ronald Volker completing the podium.  The key pass of the race would be pulled off by Capricorn's Kyle Branson, the British driver getting a run on Serpent's Viktor Wilck onto the straight to secure 4th.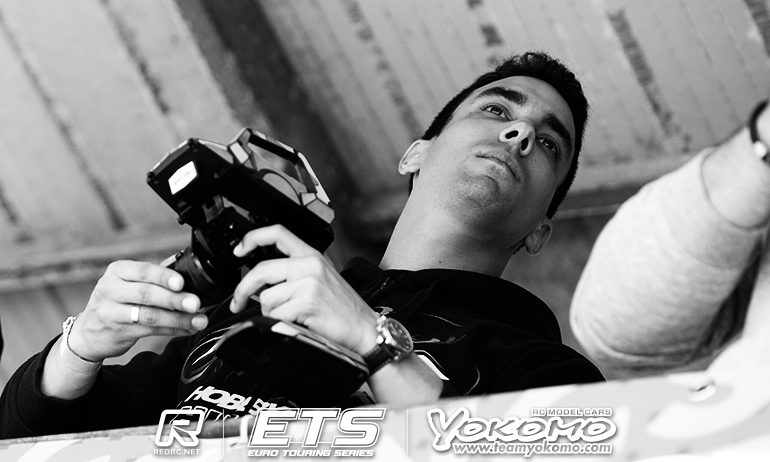 'It was a perfect race for me', was Coelho's reaction to A1, his winning margin over team-mate Hagberg almost 1-second.  He added, 'Viljami pushed hard at the start but then had some problem with Rheinard giving me space. It really put the race in my hand'.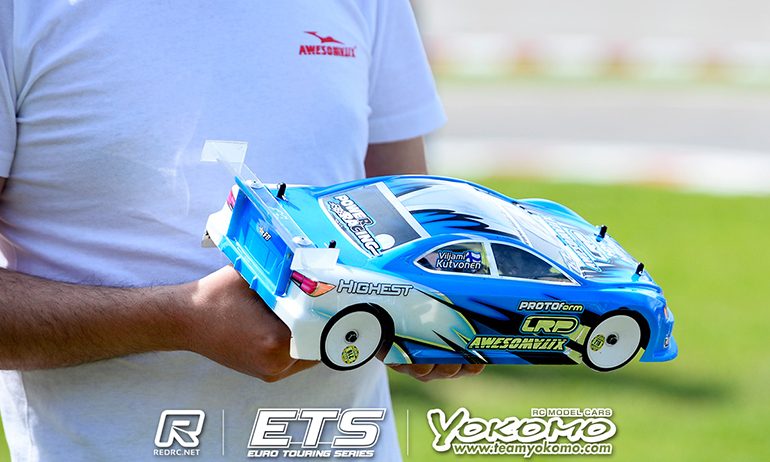 Commenting on his coming together with Rheinard, Vijami said, 'I lost the back end. The steering is so good its on the limit and it was really no more than that'.  Setting the fastest lap of the race as he tried to recover after being caught out by Kutvonen's error, Rheinard said 'there was nothing I could do' adding 'it was a racing accident, there was nothing Viljami could do either'.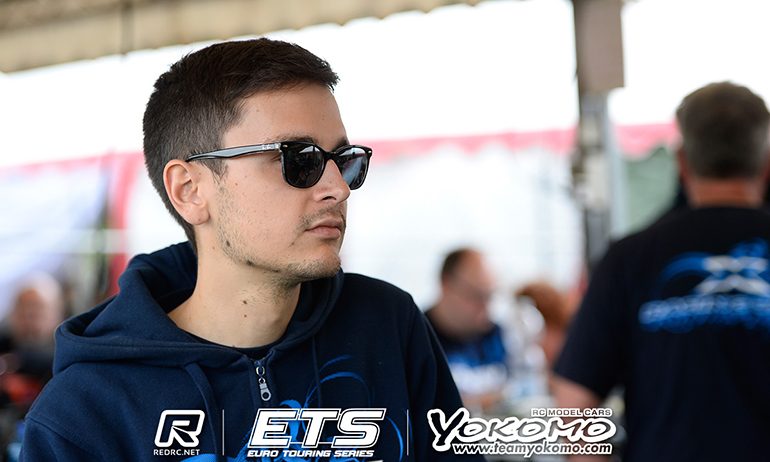 'I was lucky other guys crashed and that moved me up to second.  It was straight forward from there', was Hagberg's view of the race.  Happier with his T4, despite making no changes after the final qualifier, the multiple ETS race winner continued, 'the car was fast enough to keep Ronald behind'.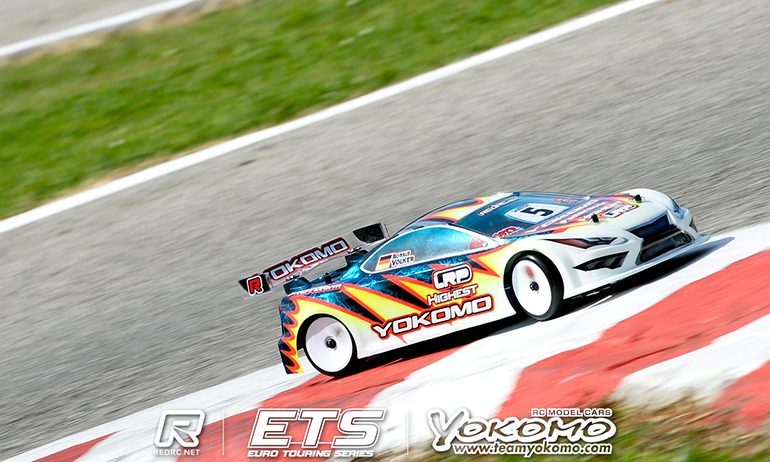 Commenting on his race, Volker said 'I followed Alex for the whole race'.  He continued, 'I tried to catch up but could drive any better as the balance of my car is still not perfect'.  The German said while they are 'improving (the car) step by step basically even if (he) can go faster than the guys in front (he) needs to hope for problems like in A1' in order to get a good result.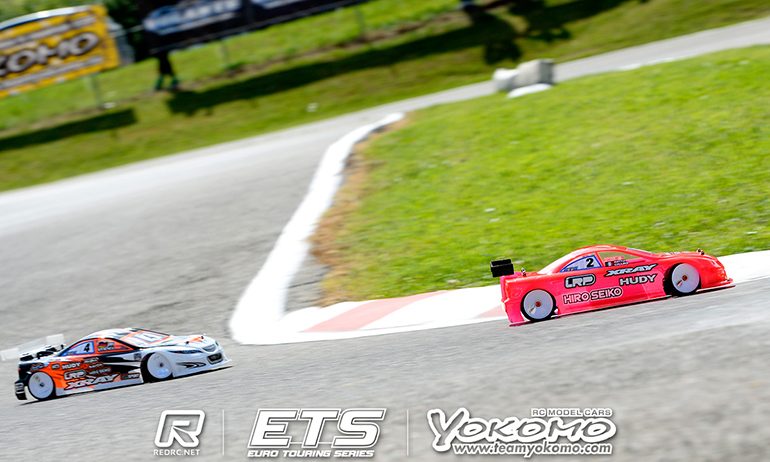 While the Volante Modified A-Main didn't provide much action, the Xray Pro Stock runners would put on a great race.  With Top Qualifier Max Mächler rolling his Awesomatix on lap 4 handing Mattia Collina a popular lead that despite the efforts of Xray team-mate Jan Ratheisky he would hold until the finish. ARC driver Helge Johannessen would complete the Top 3 ahead Nikolai Håheim and a recovering Mächler. In the Serpent Formula class just one race now stands between Ratheisky and a fourth consecutive title as he dominated A1 to win ahead of David Ehrbar and Jacques Libar.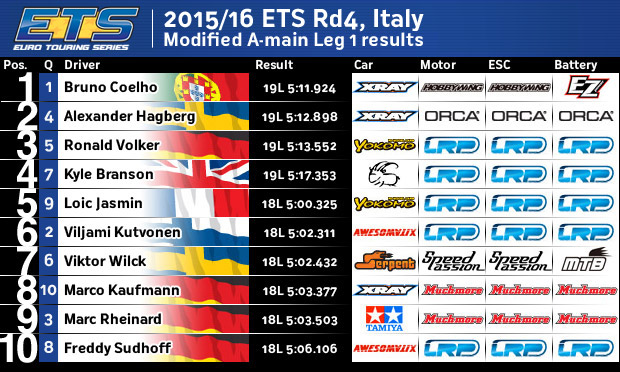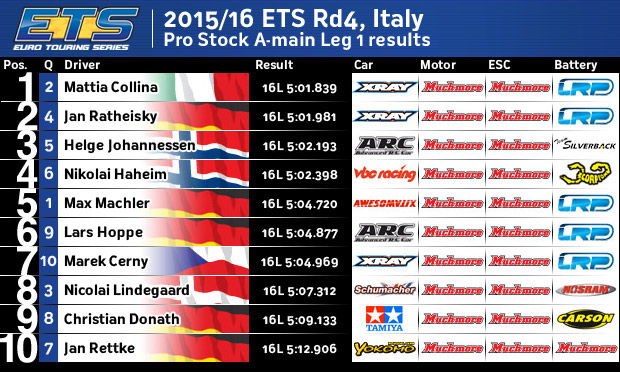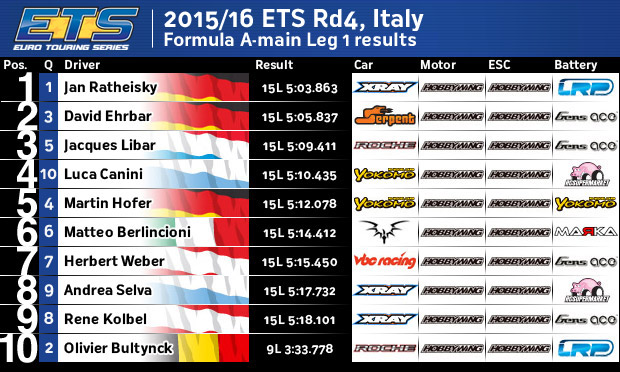 View the event results here.
View our event image gallery here.
---