June 25, 2016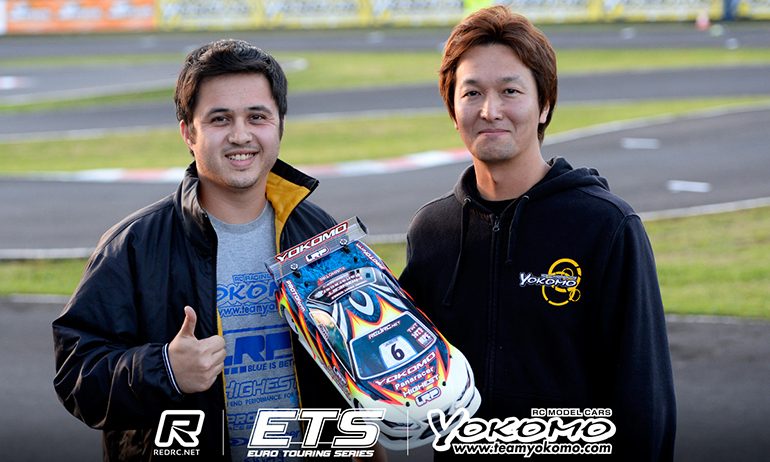 Ronald Volker has claimed a vital TQ at the penultimate round of the Yokomo Euro Touring Series in Luxembourg tonight. Coming into the event third in the standings, the reigning champion needed the bonus championship point for the TQ and achieved it with a P2 behind Jilles Groskamp in Q3 which due to rain would become the final qualifier. With racers having to sit out most of the day due to the wet conditions the sun finally broke through the clouds at 18:00 allowing just enough time for a third round of qualifying with a number of drivers needing to put in a faultless run as 3 qualifiers meant that 2 counted for the grid. One such driver was championship leader Bruno Coelho, who after taking the opening qualifier yesterday pulled off in Q2 after struggling with a bad set of tyres. Managing only a P6 he will start fourth on the grid behind both his title rivals, Marc Rheinard securing third despite a bad final qualifier.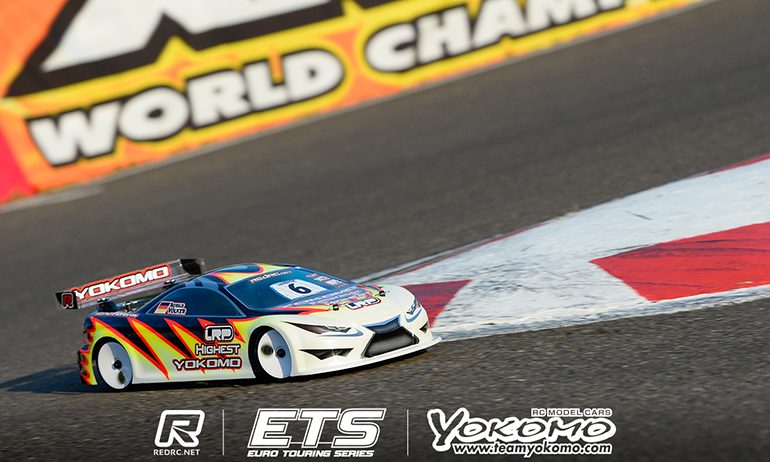 'This was really important for the championship' was Volker's reaction to notching up his 20th TQ at the ETS' 5oth race. Commenting in the final qualifier, the original fourth scheduled qualifier scrapped due to a shortage of time following rain delays, the Yokomo driver said, 'I shouldn't have done a warm-up lap, the car was better on the warm-up lap than the opening laps and I lost it to Jilles as a result'. The German said, 'Jilles is known as the Master of used tyres and he delivered what everyone expected'. He continued 'For me it worked good because he's starting second ahead of Marc and Bruno'. With many drivers unsure of what to expect in terms of track conditions Volker would make the switch from Protoform's LTC-R to a Speed 6 which he said 'was a good choice'. Describing his LRP powered BD7 as 'feel(ing) very good to drive' he is 'confident for the mains' and the only change he plans is a body change depending on track conditions in the morning.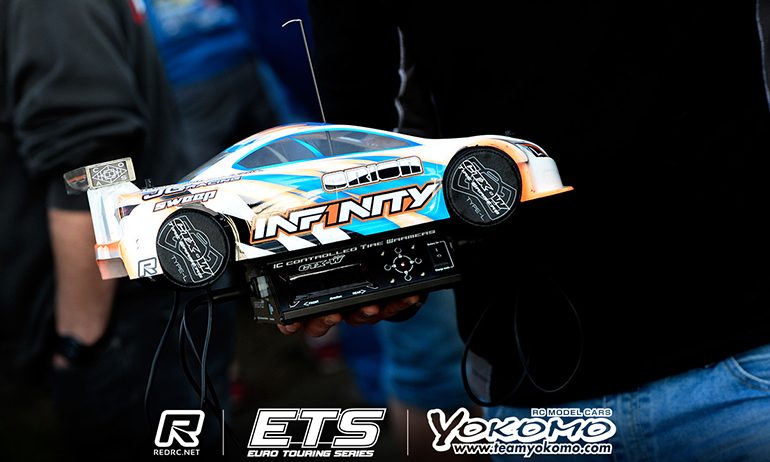 A driver who appears to be relishing the relaxed atmosphere within his Infinity team, Groskamp said his TQ run was 'perfect'. Leaving his car unchanged having been very happy with it in last night's Q2, he said he knew his car was good on second run tyres and the only thing he did was to extend the timing of his additive and tyre warmers. Keeping on eye on Volker he said he knew he could 'cruise around at the end'. The Dutch driver, who challenged for the win in Luxembourg last year eventually finishing third, said 'it's really nice to start 2nd. I matched the pace of the others so I can fight for the win, it's a really nice feeling'.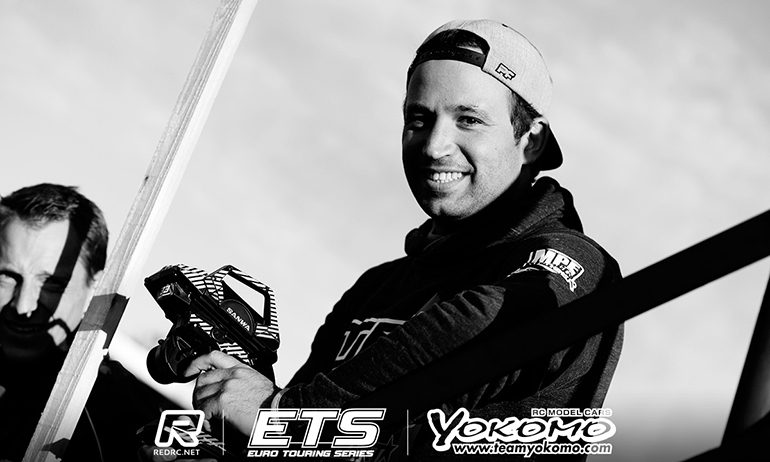 'It started off really good but then in Laguna Seca I drove too much on the curbs and spun, then it was over', was how Rheinard summed up Q2 adding, '3rd overall is ok but it could have been a TQ as well, referring to narrowly losing out on a TQ run in Q2 to Volker last night. He added, starting from pole would have 'made for a very different outlook to the the race' but the winner of the season opener, and third each race since, said, 'I need to go for the win, it's all or nothing tomorrow'.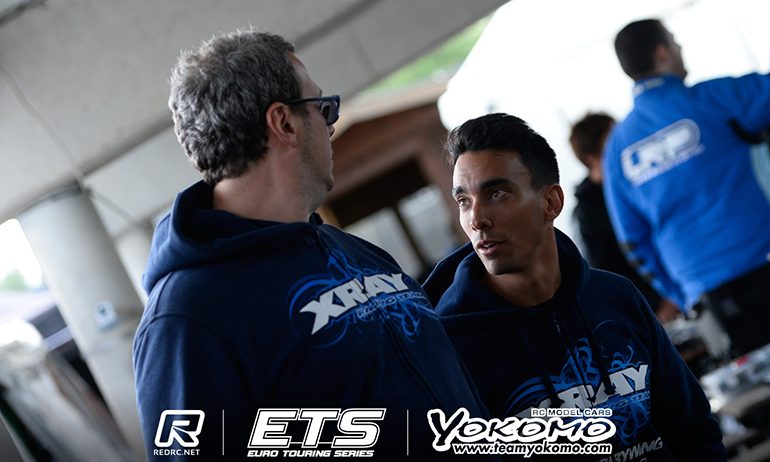 'Fourth is a little bit bad when you're expecting at worst to start 2nd or 3rd' was Coelho's reaction to ending up P4, his lowest starting position this season. Making a set-up change to his Hobbywing powered T4 expecting conditions to be 'super loose due to low traction' the track 'was not too bad' and as a result of the changes his car was 'too easy to drive and too slow'. With only one decent result going into Q3 he said he knew he had to do the 5-minutes with no mistakes and this too prevented him from pushing as he needed a Top 10 for the round to book his spot in the A-Main. Describing his starting position as 'too much in the rear', the Portuguese driver still intends on trying to win the title here in Luxembourg saying 'for sure I fight for the win'.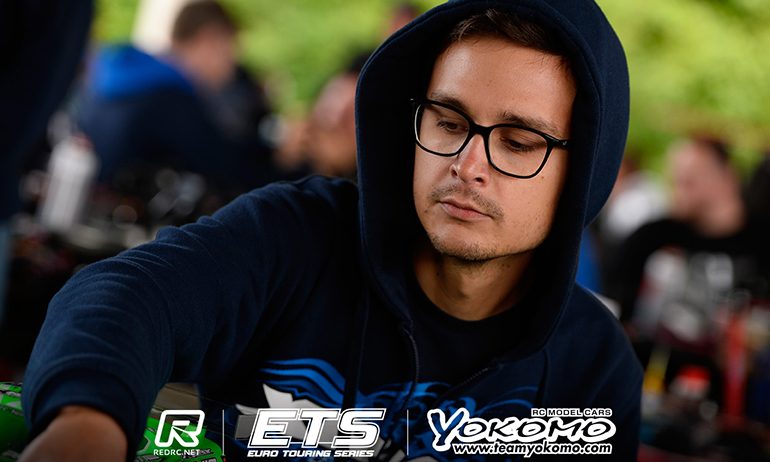 Also needing a good result from the final qualifier having done just a lap in Q1, Xray team-mate Alexander Hagberg also had to 'drive safe to secure the A-Main'. One driver who did have a new set of tyres at his disposal, the Swede was also caught out by the better than expected track conditions. Expecting the track to be different to yesterday he said his ORCA powered T4 was 'too aggressive to drive on new tyres' and he had to drive with caution to ensure he got a good finish. Getting a P3 for the round this gives the European Champion 5th on the grid from where he said 'there is a good chance of at least a podium' adding 'it's going to be an exciting race with the Top 5 so close together (on pace)'.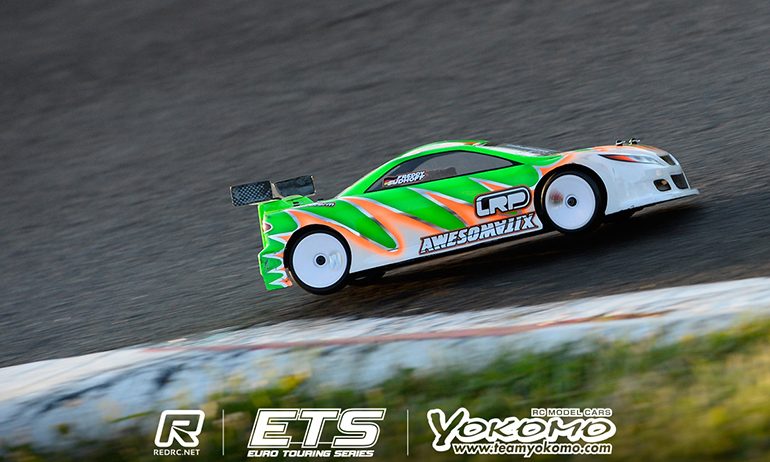 Completing the Top 6 on the grid ahead of local hero Lucas Urban, Freddy Sudhoff is another expecting intense finals saying, 'it's going to be exciting tomorrow'. Having rebuilt his car during the lengthy rain delay, the Awesomatix driver said his A800 was 'on point (for Q3) but (he) totally messed up'. In Laguna Seca he would do a 360 saying his car 'for some reason had too much power' and after the spin he 'took it easy'. With his car 'easy to drive and fast' he is looking forward to registering his best finish since returning to the Russian manufacturer. Competing the grid for Round 5 of the ETS will be Marc Fischer, marking a positive start to his Capricorn deal, Marco Kaufmann and Viktor Wilck.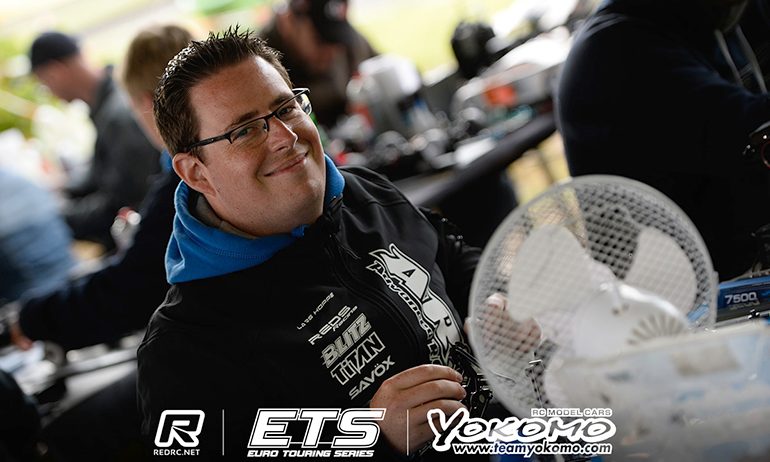 In the Xray Pro Stock class Lars Hoppe didn't even need to run today to secure the overall TQ as he had the perfect score from yesterday's two qualifiers. With the ARC driver making a mistake early on his Q3, this would leave the Tamiya of Christian Donath to TQ the round to secure the German 4th on the grid behind Awesomatix pairing of Max Mächler (P3) and Olivier Bultynck (P2). In the Serpent Formula class David Ehrbar is Top Qualifier ahead of Luxembourg's own Jacques Libar who took the third qualifier, with Mike Gosvig completing the Top 3.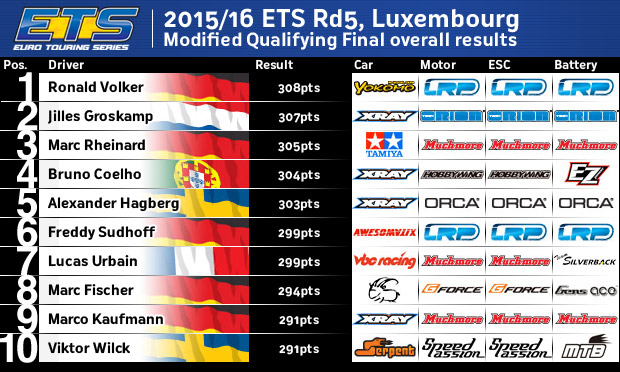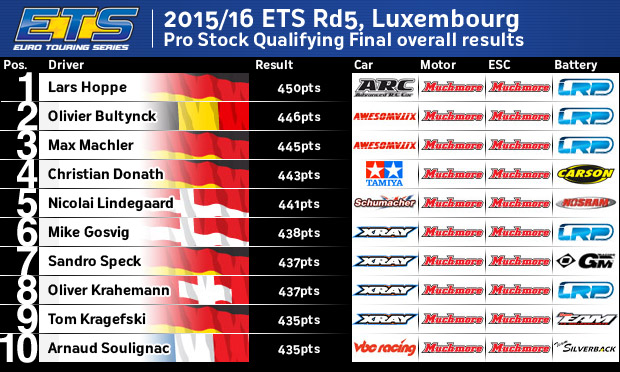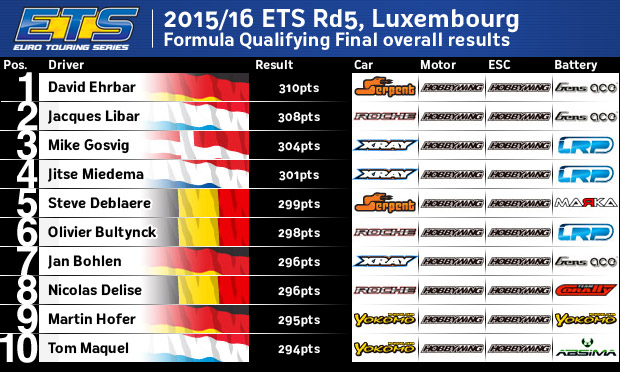 View the complete event results here.
View the event image gallery here.
---