June 29, 2008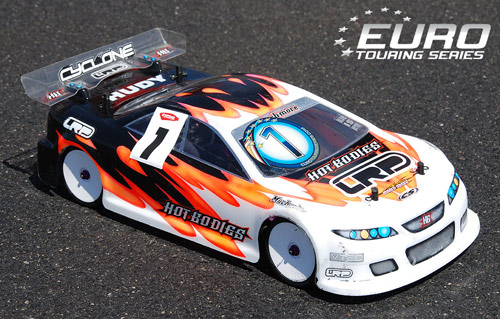 Both Top Qualifiers for the Much More ETS Finale have delivered Leg 1 victories in the A Mains, but Atsushi Hara and Alexander Stocker didn't get it easy being pushed hard over the 5 minutes.
First A Main to run was the Pro Stock class in which there was a great battle between Stocker and the No. 2 car of Meik Niemann. At the start Niemann's Xray took the early lead being chased by Stocker. A move by Stocker saw the pair touch and this lost the pole sitter some ground but the ETS title hopeful got back into the groove catching the leader, again the pair touched with Niemann coming off the worse. This allowed Stocker to cruise to victory followed by Niemann with the No.8 car of Kai Maurus completing the Top 3.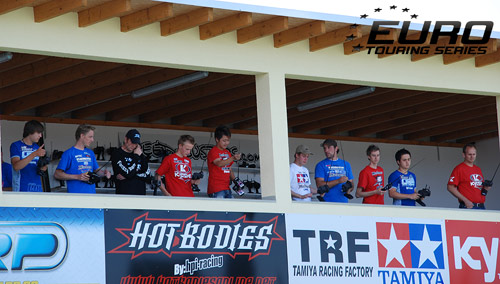 In Modified, Hara lead from start to finish but came under pressure from Ronald Volker in the mid part of the race. The Japanese ace looked very comfortable from the start with the Top 3 running in a steady rythm but all of a sudden European Champion Volker found great pace and started to close on the leader. Looking like he would challenge his Hot Bodies team mate for the win the German rode a curb giving Hara the comfort zone needed to take A Main Leg 1. Andy Moore had an uneventful race starting and finishing 3rd.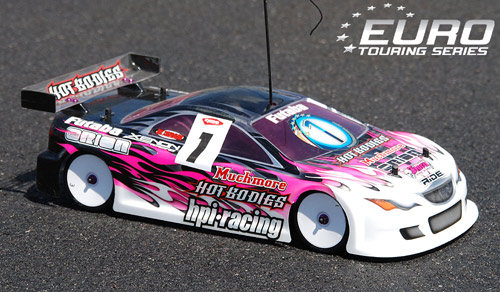 'It was a good race. I was very comfortable although my car was a little pushy at the front', said Hara after the race and is confident that he has a little in reserve over his competitors. Volker echoed those sentiments, 'I'm really happy with the result. My car is working good but I don't think I can catch Hara unless he makes a mistake'. Both drivers said the rising track temperature were slowing the track hence the rather slow race time, and that the heat could play a factor in Leg 2.
A Main Leg 1
Modified
1. Atsushi Hara – HB/Nosram/Orion/Orion – 17L in 5m 11.80
2. Ronald Völker – HB/LRP/LRP/LRP – + 1.74
3. Andy Moore – HB/Nosram/Orion/Orion – + 2.80
A Main Leg 1
Pro Stock
1. Alexander Stocker – HB/LRP/LRP/Speed Passion – 16L in 5m 18.64
2. Meik Niemann – Xray/LRP/Orcan/Speed Passion – + 3.71
3. Kai Maurus – HB/LRP/LRP/Speed Passion – + 4.60
Check out our image gallery here.
---