January 28, 2008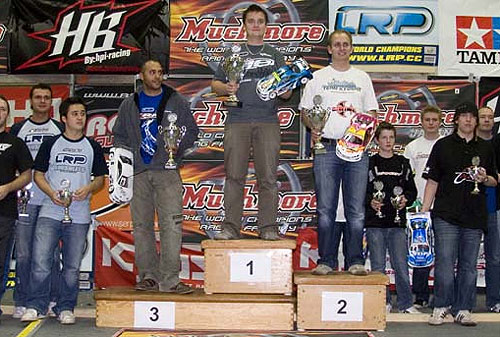 The first round of the European Touring Series took place in Kastellaun, Germany and was run alongside the International Speed Weekend. Even though the modified class pole position went to Danish racer Steen Graversen the win went to Finnish Team Associated racer Juho Levanen, who now leads the series after 1 round. Juho came back from a poor 2nd final result where he only finished 8th to take the win in the final round and take the overall just ahead of Kyosho driver Steen Graversen who now lies 2nd in the overall standings. In 3rd spot it was French Xray team driver Cyril N'Diaye who wasnt affected by the huge amounts of pressure piled onto him from current World Champion Andy Moore, who races for Hot Bodies.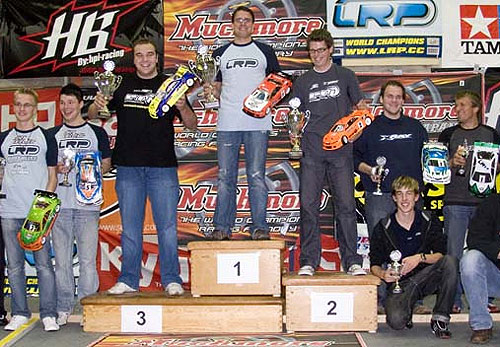 In the stock class the first round, and now the series lead, went to Alexander Stocker. The German Hot Bodies driver was able to take two round wins to secure the race win in front of his fellow countryman Bastian Hennig in 2nd, racing for Xray. In the 3rd spot was another Xray, that of Meik Niemann while Tony Streit piloting a Hot Bodies Cyclone is now lying in 4th with 4 more rounds left to be run.
Full results from round 1 can be found here.
---