March 15, 2008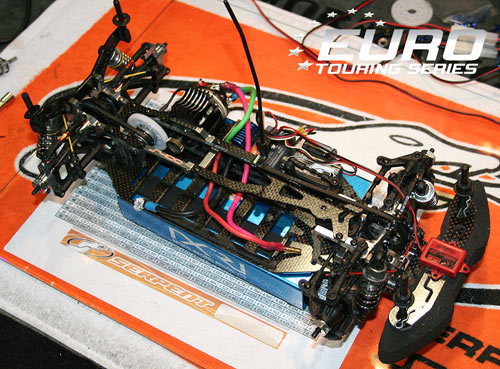 Practice has come to a close here at the second round of the European Touring Series and only time will tell which drivers have found the ideal set-up as cars are now got ready for the serious business of qualifying. On current timing information the Hobby class looks like Axel Thomas will be the man beat as he recorded both the fastest 5 minute run and individual lap time for the 27T class but Poul Damgraad, Evan Jepsen and Mikkel Kirsbak will be out to prove otherwise.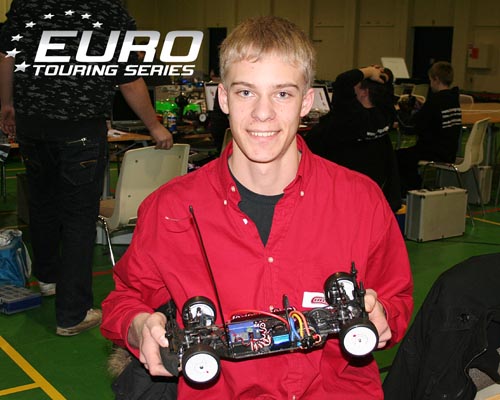 Despite feeling a little off today Nicolai Nielsen heads the Pro Stock field with his Serpent S400 closely followed by fellow Danes Palle Hornum and Rasmus T. Callesen. With all three drivers at the controls of different chassis' and running in the same qualifying heat, it will be interesting, especially with Scotty Ernst providing the commentary.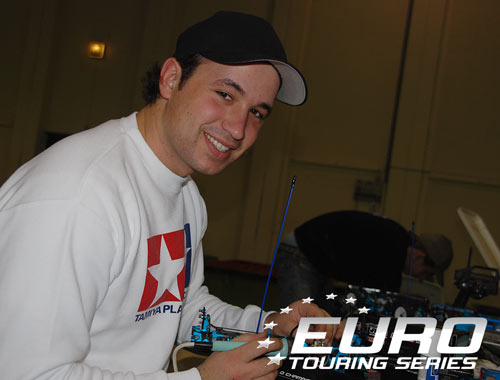 In Modified things couldn't be closer with Viktor Wilck and Marc Rheinard both posting identical fastest laps times with Jilles Groskamp just 1/100th of a second behind. Also up there in terms of lap times is local star Steen Graversen who is the highest placed non Tamiya driver with his Team Orion powered prototype Kyosho chassis. Top Associated team driver Joel Myrberg appears to have a bit more work to do managing only to post the 10th fastest time .
Four rounds of qualifying now awaits the drivers this evening, with a fifth scheduled for tomorrow morning.
Check out our image gallery here and you can view the current updated results in the right of this page, just below the sponsors logos. 
---