December 7, 2008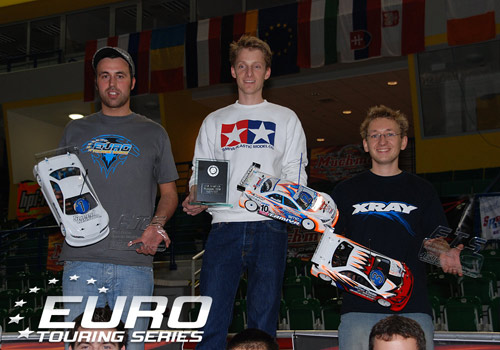 Jilles Groskamp has won the second round of the Much More backed Euro Touring Series in Budapest, Hungary, after pulling off a stunning move on Toni Rheinard in the very dying seconds of the A-Main third leg.  Having sat on the bumper of the German throughout the race, the defending Champion got past Rheinard in a stunning dash to the finishline which saw the pair separated by just 8/100ths of a second.
'Its always nice to win a race like that' Groskamp said afterwards.  A close friend of Rheinard, who has done little racing this year, the Tamiya factory team driver was full of praise for his Speed Passion team-mate who was a last minute entry and racing a car he had to borrow from his brother Marc, the newly crowned Touring Car World Champion. 'I felt sorry for what happened to Toni in the second leg and decided to wait till the last minute of the race before making any challenge so hopefully we would have a gap if we touched because the track design made it hard to pass.  Then on the very last lap Toni took a different line at the chicane and somehow I got a great run out of the last corner.  I think maybe the pressure of Scotty's commentary may have got to him.  Toni is a really talented driver and to perform like this having been away from racing for so long proves that. It would be great to have him back racing full time again.'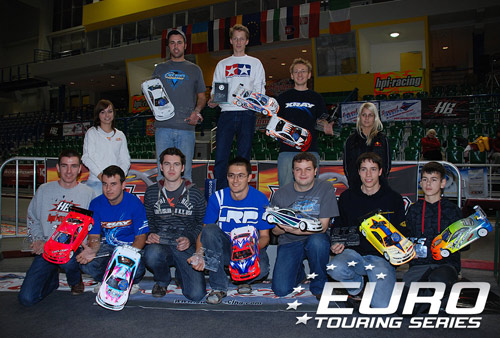 'Awesome' was how Rheinard summed up the race. 'I'm am really happy to have had such a great race but I think maybe I'm not so used to the pressure anymore'.  Asked if his performance was enough to encourage him to return full time to racing the former German National Champion said no but he did hint that he would like to do the next round of the Euro Touring Series in Warsaw, Poland.
Completing the podium at Hungary's first big international touring car meeting was ETS debutant Martin Hudy.  The Slovak driver was the third driver with a chance of overall honours going into the final leg but could only manage fourth behind fellow Xray driver Bart Wubben after suffering with a down on power motor.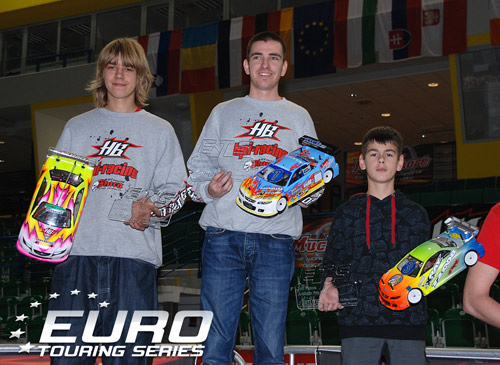 In Pro Stock Balint Rajki completed the perfect result winning all three legs of the A-Main from the pole and was joined on the podium by two emerging teenage talents Jakub Plechac from the Czech Republic and 15-year-old Zdenko Kunák from Slovakia.
Other winners here this weekend in Budapest competing in the supporting local classes included Gergely Cseko who was the dominant force in the F1 class, Peter Miko who took National Stock honours and Oliver Huba who came out top man in the entertaining 13.5 Stock category.
Red RC would like to thank our Hungarian hosts this weekend in particular Laszlo Kiss-Orban and we compliment them on a wonderful facility which is sure to make Hungary a top candidate for many more international races in the future.
Modified Overall Result
1.(2) Jilles Groskamp(NL) – Tamiya – 20 pts
2.(1) Toni Rheinard(D) – Tamiya – 19
3.(3) Martin Hudy(SK) – Xray – 18
4.(4) Bart Wubben(NL) – Xray – 16
5.(5) Michal Bok(CZ) – Xray – 14
6.(10)Balint Rajki(HU) – HB – 10
7.(6) Zdenek Hamak(CZ) – HB – 10
8.(7) David Ehrbar(D) – Xray – 8
9.(9) Gabor Forrai(HU) – Tamiya – 6
10.(8)Zdenko Kunák(SK) – Xray – 4
Pro Stock Overall Result
1.(1) Balint Rajki(HU) – HB – 20 pts
2.(2) Jakub Plechac(CZ) – HB – 18
3.(3) Zdenko Kunák (SK) – Xray – 17
4.(4) Jan Van Steeg(NL) – TOP – 15
5.(7) Frans Heinsbroek(NL) – Xray – 14
6.(5) George Spitteler(NL) – TOP – 12
7.(6) Blazej Orlowski(POL) – Tamiya – 10
8.(8) Marcel Pinkster(NL) – TOP – 7
9.(10)Peter Taal(HU) – Serpent – 7
10.(9)Zoltan Tohai(HU) – Serpent – 5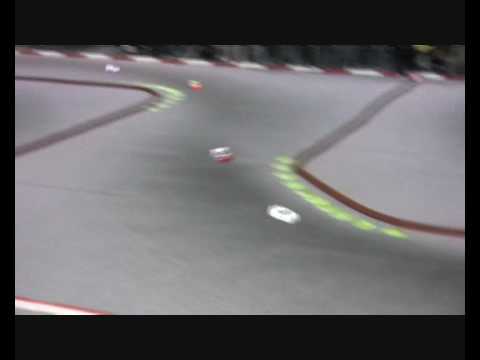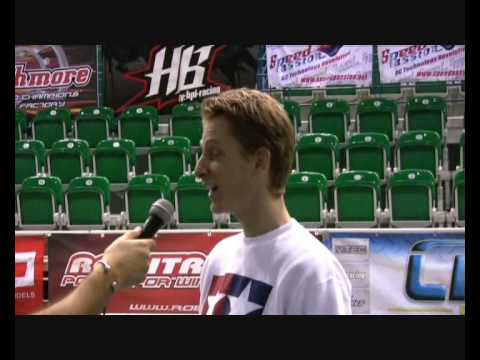 Check out our image gallery here.
---