December 6, 2008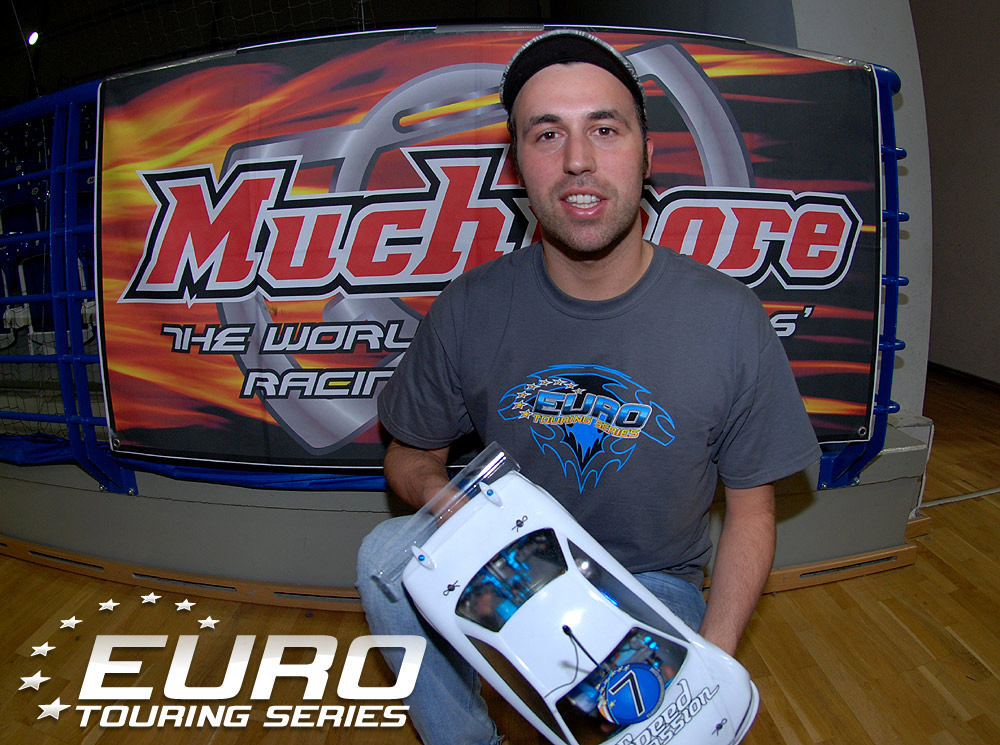 Toni Rheinard and Jakub Plechac are the overnight TQ holders at the Hungarian round of the 2008/2009 Much More backed Euro Touring Series round 2.  Rheinard produced the fastest run of the Budapest event in the final of today's qualifiers and as a result tops the qualification ranking from defending ETS Champion Jilles Groskamp who also has two rounds to his credit.  Driving his brother's Tamiya this weekend, Toni Rheinard recorded 25 laps in a time of 5:02.96 in the penultimate heat after a close run with Martin Hudy who posted the fastest lap.  In the end the two where seperated by just one second.
Rheinard said the car was more consistent and easier to drive after he increased the droop by 0.5mm all round.  The German plans to use tomorrow's fifth and final heat to scrub in new tyres for the three leg finals.  Hudy also appeared happier with his car which was good enough to set the fastest lap of the round.  A change from a 3.5 to a 4.0 motor made for a smoother drive and while the car felt slightly slower on the straight the car was better in the corners.
Having made a mistake in the third round Bart Wubben had a clean fourth round allowing him to post his third Top 3 run of the day putting him fourth on the grid overnight.  His fellow Dutchman Groskamp saw his traction roll problem esculate.  Finishing fourth fastest the Tamiya Factory Racing team driver is not 100% sure while the problem became so bad but will try running a wider front on the car.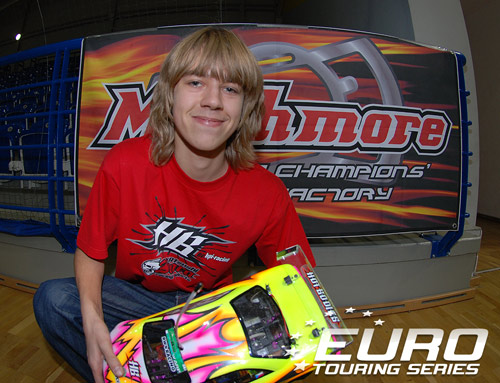 In Pro Stock we saw Plechac's great run come to end due to driver error, something the 18-year-old was quick to take blame for.  The winner of the opening three qualifiers Plechac's mistake allowed top local driver Balint Rajki to take his Cyclone to the top of the time sheets.  Rajki said a change of tyre additive had transformed the car, allowing him to post the fastest time we've seen for the category.  Second fastest driving an Xray was 15-year-old Slovak driver Zdenko Kunák, the teenage racer doing a good job here today.  Having fitted a front spool and lenghtened the wheelbase on his TOP Scythe, Jan van Steeg is much happier with his performance and thats reflected in the Dutch National Pro Stock Champion's top three run times this evening.
So Day 1 of the second round of the ETS, which also enjoys support from Hot Bodies and Speed Passion, has come to a close.  Drivers can now enjoy an early evening with plenty more action awaiting them tomorrow with one more round of qualifying followed by three leg Mains for all finalists.  Our coverage continues in the morning.
Check out our image gallery here.
---