December 6, 2008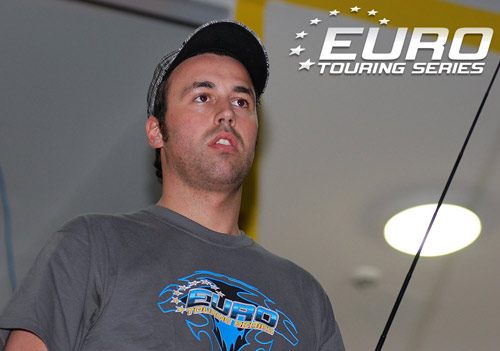 Toni Rheinard has TQ'd the third qualifier of the ETS here in Budapest.  The German topped the time sheets for the round from Jilles Groskamp who was hampered by grip roll during the run.  Rheinard said he had a steady run but was quick to highlight that he only topped the round because Groskamp, who again posted the fastest lap time, rolled his Tamiya.  Jilles said he tried more additive on his front tyres and it didnt work.  His Speed Passion powered TRF416 World Edition having far too much steering resulting in him rolling twice.
Third fastest was factory Xray driver Martin Hudy.  The Slovak racer said his car works really well in the beginning but then starts to suffer from excessive steering and lack of rear traction.  In an attempt to solve the problem, Hudy will change from his current LRP 3.5 motor and fit a 4.0 version of the X12 into his T2 009.  Fourth fastest was Czech driver Michal Bok.  A close friend of Hudy he is running the same set-up and as a result is reporting the same problems.  Having finished third in the opening two qualifier, Bart Wubben's strong run ended with an early mistake and he could only stop the clocks with the seventh fastest time.
In Pro Stock Jakub Plechac continues his domination.  Having shortened the wheelbase on his HB Cyclone the Czech National Champion again improved his time to make it three out of three.  Second fastest for the third round was young Slovak driver Zdenko Kunák driving an Xray while Dutch TOP driver Jan Van Steeg made it three different cars at the top of the time sheets.
Check out our image gallery here.
---