December 7, 2008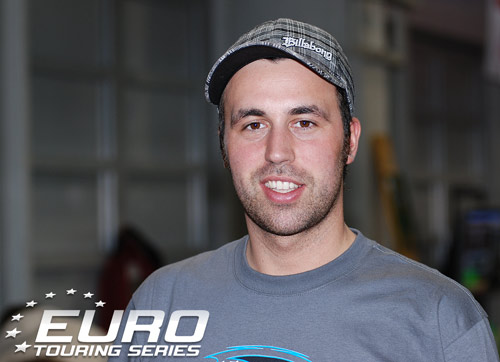 Despite being visually slower than his rivals Toni Rheinard has taken victory in a rather hectic opening A Main here in Hungary.  Starting from pole Rheinard took the early lead as Jilles Groskamp, Martin Hudy and Bart Wubben squabbled over second but just over a minute in all four came together after Hudy tagged the leader at the end of the straight before all hell broke loose.  This allowed Wubben's Xray to briefly lead but the bumping continued and Rheinard found himself back out front once again where he would stay despite a number of challenges from the chasing pack.  Afterwards all the drivers had the same feeling that things got a little crazy during the race.
Rheinard said his Tamiya, which he has on loan for the weekend from his World Champion brother Marc, had changed completely from his TQ run this morning and was now rolling a lot in the corners. Knowing his car was slower than his rival the German switched to defensive driving which in the end paid off as his rival tripped one another up.  Rheinard will change the front roll bar in attempt to improve his car which was 2/10th off the pace of the fastest lap set by Hudy who eventually crossed the line in second with his body tucked under on the left side from the early race bumper car session.  Wubben completed the podium with Champion Jilles Groskamp, who was clearly annoyed by the driving standards, finishing fourth from Michal Bok.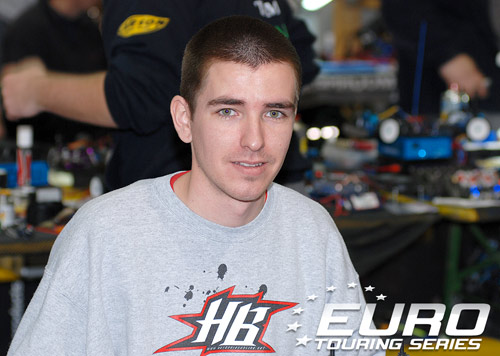 In Pro Stock it was also the Top Qualifier who took the victory but in a much more sedate A Main.  Driving his Cyclone TC, Balint Rajki lead from start to finish with the big battle being between Jakub Plecha and Czech Grand Prix winner Zdenko Kunák.  Kunák's No.3 Xray got the jump on Plecha's No. 2 Hot Bodies but the Czech National Champion finally found a way back past the 15-year-old Slovak driver to cross the finish line in the same order as they originally lined up on the grid.
Modified A-Main Leg 1 Result
1. Toni Rheinard – 25 Laps in 311.63
2. Martin Hudy + 0.67
3. Bart Wubben + 2.03
4. Jilles Groskamp + 3.12
5. Michal Bok + 3.86
6. Zdenek Hamak + 10.72
7. David Ehrbar + 11.75
8. Balint Rajki + 11.83
9. Gabor Forrai -2/ 304.50
10. Zdenko Kunák -14/ 150.43
Pro Stock A-Main Leg 1 Result
1. Balint Rajki – 23 Laps in 303.25
2. Jakub Plechac + 2.55
3. Zdenko Kunák + 4.59
4. Jan Van Steeg + 11.09
5. George Spitteler + 11.82
6. Marcel Pinkster + 12.87
7. Blazej Orlowski -1/ 306.67
8. Peter Taal -1/ 311.48
9. Zoltan Tohai -1/ 312.01
10. Frans Heinsbroek -19/ 60.55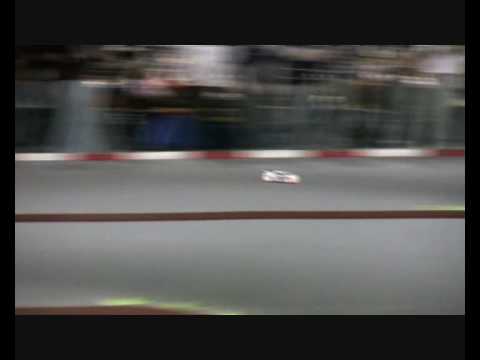 Check out our image gallery here.
---