July 10, 2011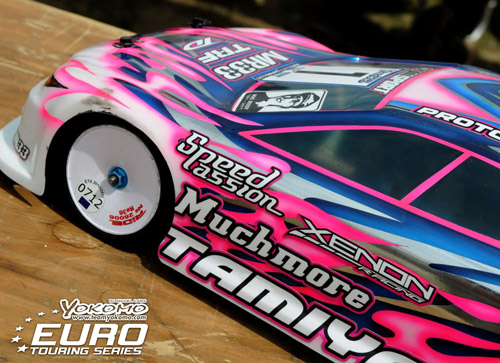 Outgoing Euro Touring Series Champion Marc Rheinard has won the sixth & final round of the 2010/11 series after backing up his win in yesterday's opening final with another start to finish victory this morning at Andernach.  Starting from pole the German was never really challenged once again as he headed home the Yokomos of Ronald Volker and Yannic Prumper to claim his second overall win of the season.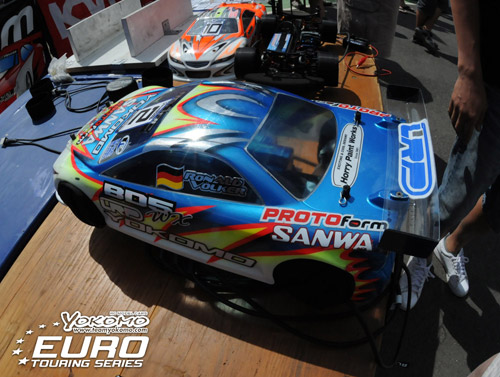 Looking to end his ultra successful ETS season, in which he notched up three consecuitive wins and four consecutive TQs, Volker was clearly disappointed that he couldn't take the fight for round 6 honours to the third leg. The Yokomo ace said afterwards he lost the race at the start when he had a few over shoots in the opening laps and with himself and Rheinard so evenly matched it was hard to pull back the time.
Once again making a blistering start to pass Jilles Groskamp on the opening lap, Prumper set the fastest lap of the race and goes into the final race of the season with a chance of claiming third overall in the standing from Poland winner Juho Levanen.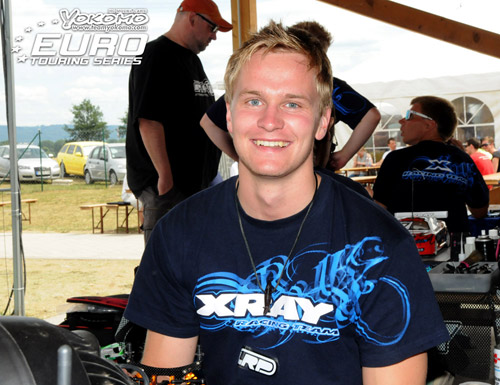 In the Xray Pro stock second A-Main Ivan Laptev looked to have his first overall ETS victory in the bag until he caught a kerb on his penultimate lap rolling his Awesomatix and allowing Xray driver Tony Streit through to take the win.  Finishing second behind the German the duo will now go head to head for the win in the third leg later this afternoon.  Starting from 8th on the grid, Apeldoorn winner John Bruins produced a stunning drive taking his Tamiya to third for the Leg putting himself in contention for an overall podium position.
Xenon Modified A-main Leg 2 result
1. Marc Rheinard – Tamiya – 18L 5:13.467
2. Ronald Völker – Yokomo – 18L 5:13.957
3. Yannic Prümper – Yokomo – 18L 5:16.321
4. Viktor Wilck – Tamiya – 17L 5:00.326
5. Jilles Groskamp – Tamiya – 17L 5:02.630
6. Andy Moore – Hot Bodies – 17L 5:03.322
7. Eric Dankel – Xray – 17L 5:03.941
8. Steen Graversen – Awesomatix – 17L 5:04.508
9. Christopher Krapp – Kyosho – 17L 5:07.974
10.Atsushi Hara – Hot Bodies – 17L – 5:08.887
Xray Pro Stock A-main Leg 2 result
1. Tony Streit – Xray – 16L 5:01.276
2. Ivan Laptev – Awesomatix – 16L 5:02.258
3. John Bruins – Tamiya – 16L 5:02.675
4. René Klöckner – Tamiya – 16L 5:04.724
5. Steffen Leinburger – Xray – 16L 5:05.313
6. Michael Spiering – TOP – 16L 5:06.644
7. Michael Kiesewetter – Xray – 16L 5:09.528
8. Martin Hofer – Schumacher – 16L 5:10.183
9. Andre Schäfer – Serpent – 16L 5:11.624
10.Daniel Wohlgemuth – Tamiya – 10L 3:14.923
View complete event results here.
View our event image gallery here.
---