July 6, 2011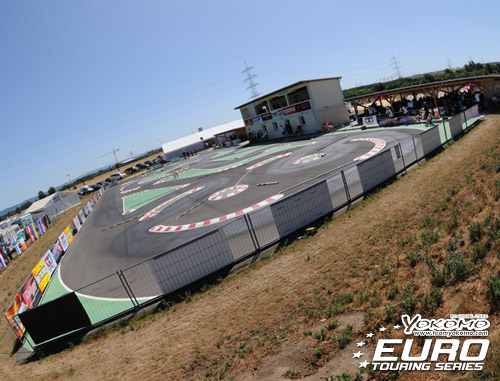 Andernach in Germany plays host to the finale of the 2010/11 Yokomo Euro Tourng Series this weekend (8-10th July) with a world class entry of almost 300 drivers from around the globe set to descend on the home town of reigning World & ETS Modified Champion Marc Rheinard. 13 of the Top 14 finishers from last year's World Championships will compete in the sixth & final round of the series' fourth season with a massive 27 nations being represented.
The 21st running of an ETS event, the championship regulars will be joined by former World Champion Atsushi Hara and American ace Paul Lemieux, setting the stage for a thrilling three days of competition. A previous winner at Andernach, Hara makes his first ETS appearance since finishing second to Rheinard at the season finale 12-months ago while Lemieux makes his third ever appearance, the last having been over two years ago when Poland made its debut on the series calendar.
In terms of the championship two new champions will be crowned at the weekend with Ronald Volker and Martin Hofer both looking to end their successful campaigns on a high.
---