July 7, 2012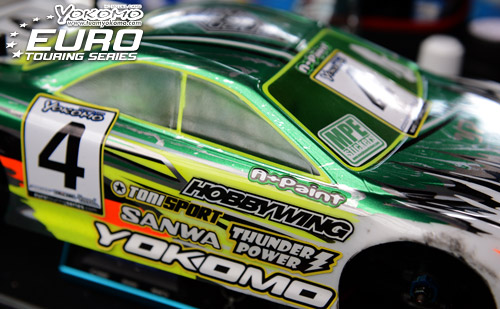 Yannic Prumper is almost certain to be the Top Qualifier at the final round of the Yokomo Euro Touring Series in Austria after the young German posted his second TQ run at the Traiskirchen track in Q3 ahead of the Xray of Alexander Hagberg and his Yokomo team-mate Hayato Matsuzaki in a qualifier that saw many suffer with traction roll.
Finishing 2/10th up on Hagberg, Prumper rolled his Thunder Power backed BD5 through the sweeper at the end of the straight but unlike team-mate Ronald Volker he managed to survive the incident. Prumper said the roll, which cost him a 21 lap run, was his own mistake as he just took the corner too fast. Defending Champion Volker, who was much happier with his BD5 after a change of shock set-up, roll his BD5 slightly later in the sweeper and sliding on it roof into the barriers lost its LRP battery ending his run. Currently sitting fourth in the qualification ranking Volker said his team-mates pace was playing into his hands as it would deny his three title rivals the extra bonus point it offers.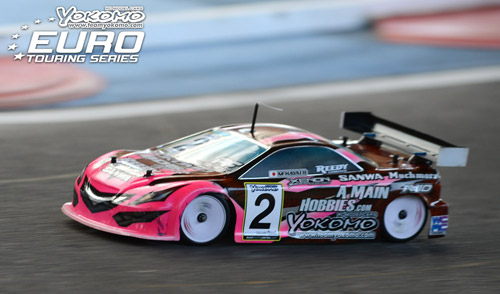 Finally completing a full 5-minute run Matsuzaki, like Prumper, managed to survive a roll. Catching a corner dot the former 2WD Buggy World Champion lost around 3 seconds but said he was just happy to take 'big' points for the round but added with two non finishes in the earlier qualifiers the pressure is very much on for the final heat. Needing a top result the Japanese driver, who could not capitalise on fresh tyres in Q1 and Q2, said he doesn't know whether to take the gamble of running fresh tyres or to save them in the hope that he can secure a place in the A-Main using old tyres.
One driver who will use his second set of tyres in the final qualifier in the hope of boosting his grid position is Christopher Krapp. The factory Kyosho driver said while it might be coming a little late his Orion powered TF6 is working really well now and the German was able to produce his fastest 5-minute run in Q3 and his best point haul with fourth in the round.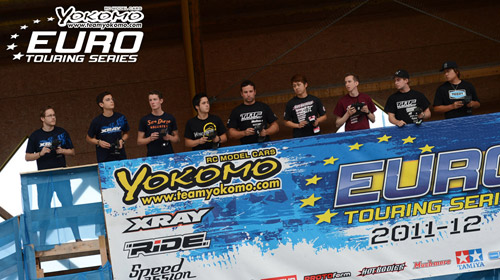 Setting the fifth fastest time Andy Moore ran another 'safe' round but said he was maybe too cautious in the beginning and this cost him a potential Top 3 time. Team-mate Atsushi Hara traction rolled his TCX and said he had no choice this time round but to pull up as it was undrivable. Like Matsuzaki, Hara has only one finish to his credit, a 9th in Q2, and so he too needs to pull off a strong final run if he is to line up on the grid for the main event tomorrow.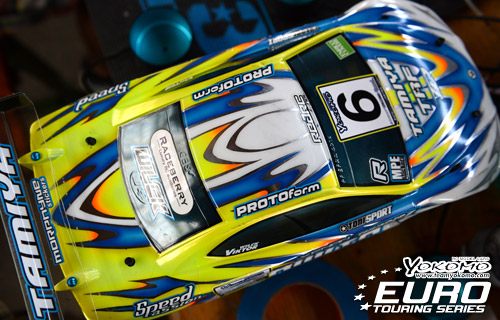 Q2 top qualifier Viktor Wilck said changes to his Tamiya had improved it a lot on used tyres but a roll in the infield that saw his car cross onto the main straight lost him 6 seconds ending any hope of a strong run and he ended up 15th. It wasn't a good round for the TRF squad with Marc Rheinard suffering a roll on the opening lap, the lost time leaving him 11th fastest while Elliot Harper had what looked like being a solid run ended when he got hit by another car.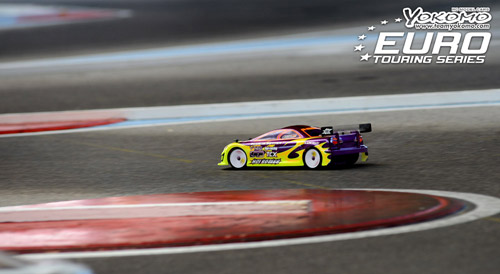 In the Xray Pro Stock class title contender Oliver Franke TQ'd the penultimate qualifier ahead Denmark's Morten Iversen and Q1 pace setter Tony Streit. While Q3 was the best qualifying run from standings leader Zdenko Kunak the Xray driver, and double race winner, is clearly struggling for pace on this an important weekend.
Ride Modified Q3 Top 10 times
1. Yannic Prümper (DE) – Yokmo/Thunder Power – 20/5:00.652
2. Alexander Hagberg (SE) – Xray/ORCA – 20/5:00.838
3. Hayato Matsuzaki (JP) – Yokomo/Reedy – 20/5:02.037
4. Christopher Krapp (DE) – Kyosho/Orion – 20/5:02.228
5. Andy Moore (GB) – HB/Hobbywing – 20/5:02.293
6. Freddy Sudhoff (DE) – Awesomatix/LRP – 20/5:04.093
7. Magnus Vässmar (SE) – Xray/Thunder Power – 20/5:04.173
8. Martin Hudy (SK) – Xray/LRP – 20/5:04.213
9. Zdenko Kunak (SK) – Xray/LRP – 20/5:05.791
10.Jakob Zundel (AT) – Awesomatix – 20/5:06.104
Xray Pro-Stock Q3 Top 10 times
1. Oliver Franke (DE) – HB – 19/5:09.797
2. Morten Iversen (DK) – Awesomatix – 19 5:10.549
3. Tony Streit (DE) – Xray – 19/5:10.823
4. Marek Cerny (CZ) – Yokomo – 19/5:11.264
5. Philipp Neudinger (AT) – Awesomatix – 19/5:11.606
6. Zdenko Kunak (SK) – Xray – 19/5:13.496
7. Martin Hofer (DE) – Schumacher – 19/5:13.676
8. Dominic Vogl (AT) – Awesomatix – 19/5:13.898
9. Philip Tschupp (CH) – TOP – 19/5:14.296
10.Felix Wiessmann (DE) – Yokomo – 19/5:14.309
View our event gallery here.
---