October 23, 2013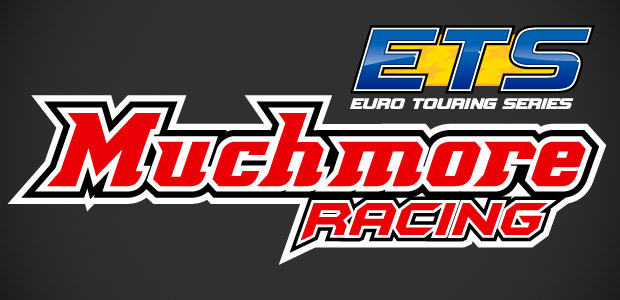 With 10-days remaining until to the opening round of Season #7 of the Yokomo Euro Touring Series in the Czech Republic, the organisers are excited to announce Muchmore as their new electronics partner for the Xray Pro Stock class. The biggest of the three classes on the ETS program, 383 drivers having registered points in the 13.5T Touring Car class last season, the deal with Muchmore will see racers use a handout FLETA EURO ESC in combination with the FLETA ZX 13.5T motor which will also be laser engraved with the ETS logo and unique serial number.
Introducing a handout motor/speedo combo during the 2009/10 season in response to growing disillusionment among drivers with the rapid pace of speedo development, the concept has proven key to the success of the world famous electric touring championship.  Having worked for the past three & a half season's with Speed Passion, ETS organiser Uwe Rheinard wished to thank them for their contribution in making the concept both possible and successful.  Welcoming Muchmore onboard he said, 'The entire ETS team is very excited about working with Muchmore.  We have a long running relationship with Mr. Jang who was one of the first to get behind our vision with Muchmore the main sponsor of the first ever season of the ETS.'
Round 1 of the Yokomo Euro Touring Series takes place over the weekend of November 1-3, with Team Xray's defending Champion Marek Cerny heading the 150 plus Pro Stock entry.  The Czech driver won his home event last time, when it was the second race on the calendar, and will be hoping for a repeat win to get his title defence off to the perfect start.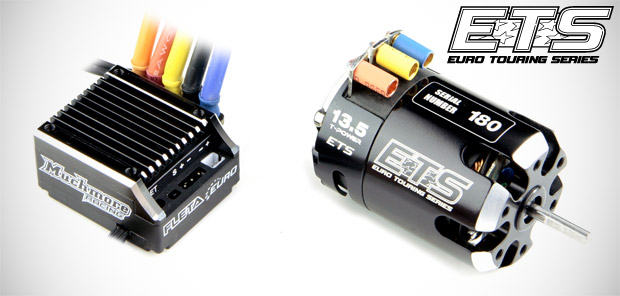 Specification of 2013/14 Xray Pro Stock electrics Combo –
FLETA ZX 13.5T Motor
ETS control Motor : Zero Timing (not for sale)
If costomer practice use buy FLETA ZX 13.5 Type-W (Change to timing zero)
Motor stator : FLETA ZX Type W
Motor rotor : 12.3mm x 7.25mm (Normal  Type-W Blue ring)
FLETA EURO ESC
ETS control ESC : Blinky V1.1 firmware
FLETA EURO Specification
Current Continuous : Continuous 80A, Pulse 480A
Input : 4-8 cells NiMh/NiCd or 2S LiPo, 2S LiFe
Built-in BEC: 6V@3A
Suitable Motor : Over 9.5T
Supported Motor Type: 540 size 2 pole brushless with sensor type
Size : 30mm(L) x 36mm(W) x 19mm(H)
Weight : 32g
*Factory pre-installed Blinky(Non Boost) firmware.

Pre-installed Set
Operation Mode :*Forward/Brake
Reverse Speed :*25%
LVC Threshold : Disable
Drag Brake : *0%
Initial Brake : *=Drag Brake
Full Brake : 100%
Brake Frequency :    *1Khz
Power Level :    *Level 9
Drive Frequency : *16Khz
Neutral Dead Band : 6%
Temperature Set : *off
Rotation Mode : *Normal
---