February 1, 2014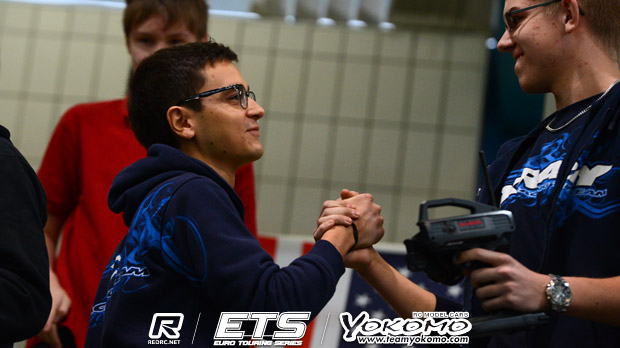 Alexander Hagberg continued were he left off yesterday in Germany by getting Day 2 of the Yokomo Euro Touring Series underway with another impressive TQ run.  Dominating yesterday's proceedings topping practice & the opening qualifier, this morning the Team Xray driver set the pace in Q2 by a massive 4-seconds. Closest to the Swede was defending Champion Ronald Volker, who benefited from a late mistake by team-mate Yannic Prumper, with Awesomatix' Freddy Sudhoff again completing the Top 3.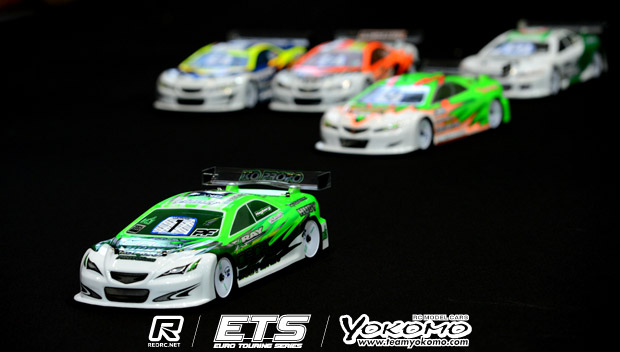 Running his ORCA powered T4 2014 the same as he did in Q1, Hagberg said he has a 'really good feeling'with the car.  With 'good steering the entire run', he said the car gets better towards the end while the 'others lose steering'.  With 2 from 4 round counting, meaning one of his rivals would need to TQ Rounds 3 & 4 to have any chance of denying him his first overall ETS TQ honours, he said the plan is to just keep the next two runs clean and 'see what happens'.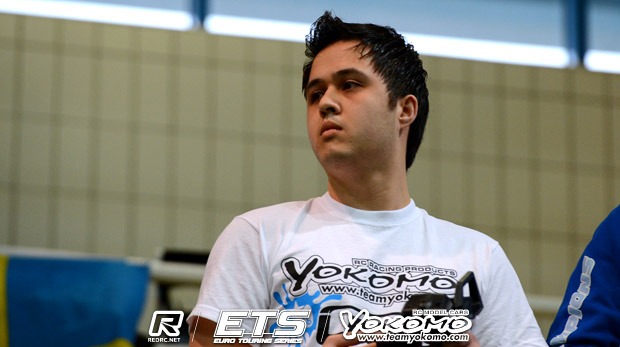 Having had a tough opening qualifying, ending up only 8th, Volker was happy with second saying it was important quali points but added his pace was no where near fast enough.  Having rolled twice in Q1, the Yokomo driver went for a safe set-up for Q2 but said this left him with 'too much understeer'.  Describing Hagberg's pace as 'impressive', he said for Q3 they will try a different set-up to try and get some of the pace they are missing but said if they do improve it is going to be 'hard to catch Alex'.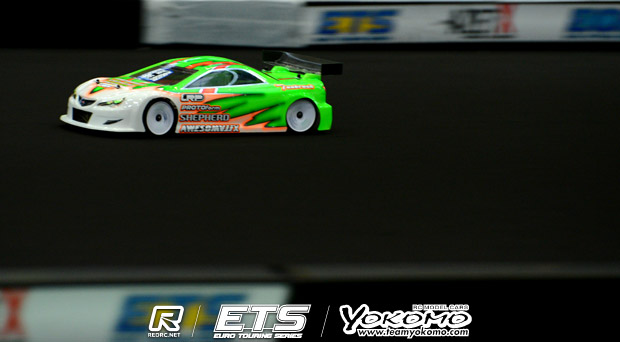 Having reduced the rear bump steer on his A700 after Q1, which he said made little difference, Sudhoff described his run as 'pretty consistent'.  'Still lacking pace', the German plans to change car for Q3.  Having run a production car, he will switch over to the prototype that lead to the latest version of the impressively engineered Russian car.  With just a few small differences between the two cars, he said the main reason he will try the prototype is because it has a slightly stiffer chassis plate which hopefully will give him the little bit extra he is looking for.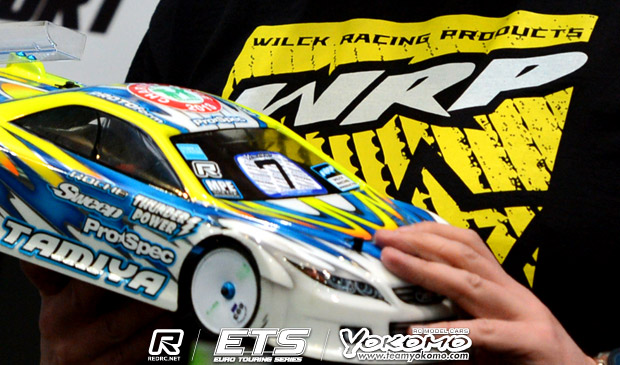 Changing shock position and to different springs on his TRF418 for Q2, Tamiya Racing Factory's Viktor Wilck set the fourth fastest time.  The Swede said while the changes made the car 'maybe a little better' he was still struggling with understeer. Planning to try a few further set-up changes for the next qualifier to try and get his car to turn in better, he said 'everyone mid pack is having the same problem'.
Running closest to Hagberg on pace until a mistake in the chicane with just half a minute to go, Prumper would drop to 5th for the round.  Describing his BD7 2014 as good in the beginning he said by the end of the run it was starting to push but added the mistake was completely his 'own fault'.  The only driver to get close to Hagberg's fastest lap time, running a 13.664 compared to a 13.628, Prumper said he needs to change something for Q3 to make the car more consistent over the full 5-minutes.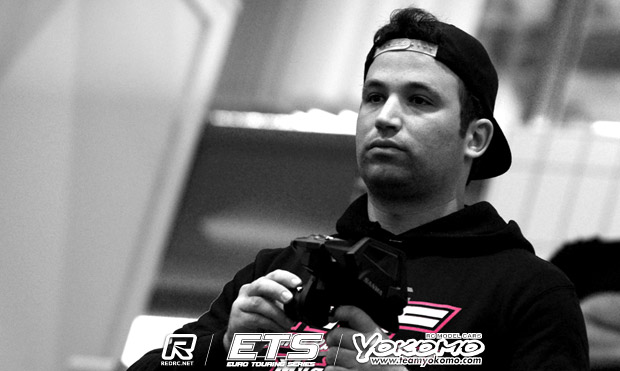 Fitting a geardiff into the front of his Much More powered Tamiya, Marc Rheinard said it made the car feel worse than yesterday.  Setting the 6th fastest time, the 3-time World Champion will go back to a spool for the next qualifier and try a different set-up to get the steering he is so badly lacking but added he is running out of things to change.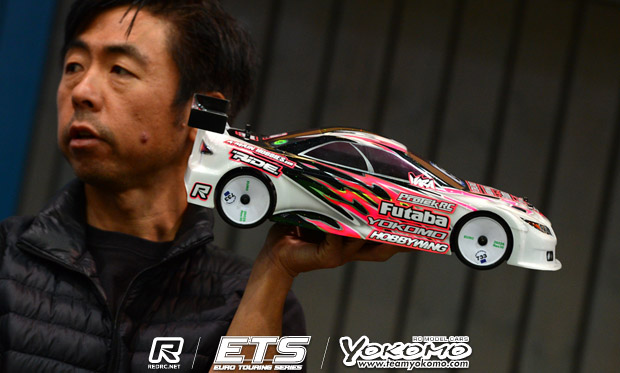 Setting the 7th fastest time, Atsushi Hara described his Yokomo as 'better compared to Q1'.  Running thicker diff oil,  the Japanese ace said it made the BD7 more consistent but that it was 'still not fast enough'.  Happy with the consistency of his lap times pointing out the similarity of his best and worst lap times, he said he needs to find more overall traction.  To try and achieve this he is set to change to thicker shock oil.
Qualifying times – Round 2
Ride Modified Q2 times
1. Alexander Hagberg – Team Xray – 22/5:5:02.902
2. Ronald Völker – Team Yokomo – 22/5:06.976
3. Freddy Südhoff – Awesomatix – 22/5:07.140
4. Viktor Wilck – Tamiya – 22/5:07.788
5. Yannic Prümper – Team Yokomo – 22/5:08.377
6. Marc Rheinard – Tamiya – 22/5:09.174
7. Atsushi Hara – Yokomo – 22/5:10.287
8. Tim Wahl – Team Xray – 22/5:10.437
9. Dionys Stadler – Awesomatix – 22/5:10.801
10.Juho Levanen – Team Associated – 22/5:11.095
View the complete event results here.
View our complete event image gallery here
---