May 9, 2014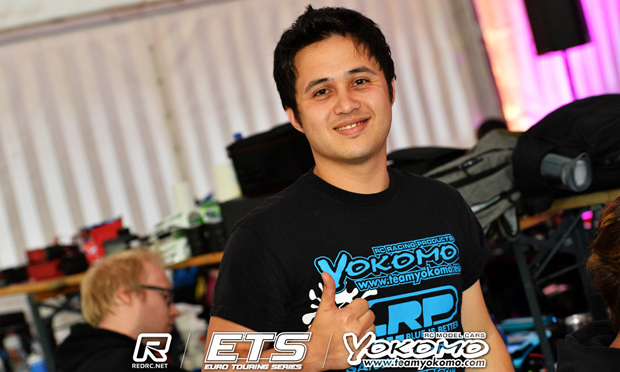 Ronald Volker has TQ'd the opening round of qualifying at the fourth round of the Yokomo Euro Touring Series in Mattsee, Austria. Having set the pace in practice at the fahr(T)raum event to lead away the top heat of qualifying, the Team Yokomo star was the only driver to do 24 laps of the unforgiving US style track but the defending champion faced a stern challenge from Tamiya's Marc Rheinard. Setting the TQ pace for a time Rheinard would post the second fastest time, just missing out on 24-laps, with TRF team-mate Viktor Wilck third. Fading light made for challenging conditions for the top modified drivers, Volker's Yokomo team-mate Dominik Fleischmann who was fastest in the final practice particularly struggling in the difficult light.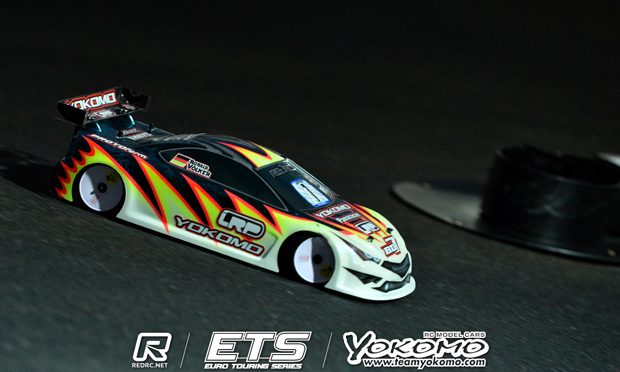 'An interesting Q1' was how Volker summed up the first of the weekend's four scheduled qualifiers. The German said due to the conditions, the tent covering the track compounding the low light levels, he struggled over the first minute of the run. Eventually able to find his rhythm he said he worked on catching Rheinard and once ahead set his focus on keeping the run clean, a lot of drivers falling fowl of the boards. Very happy with his BD7, having done little to the car over the opening day, he said it was nice to end Day 1 with a TQ run already in the bag and he is looking forward to racing the remaining qualifiers in better lighting. An early finish to qualifying planned for tomorrow.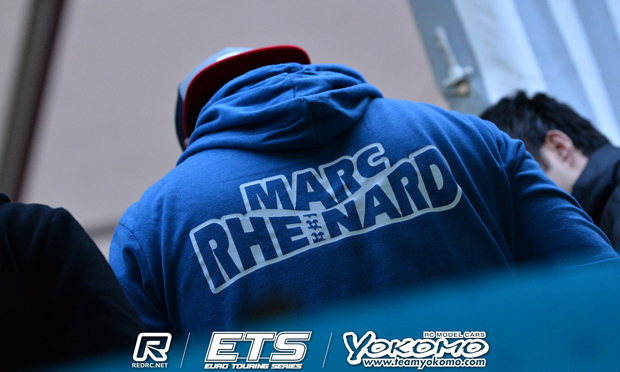 Rheinard was pleased to show his TRF418 is competitive but at the same time was slightly frustrated at having been so close to a TQ run. Only 6th fastest in practice, the 3-time World Champion had to start Q1 in that position which he said was enough to put him out of his rhythm a few times over the run. Describing it as 'not a bad start', the ETS' most winning driver said he knows the pace is there and this is a big confidence boost for tomorrow. The result will also mean he starts second right behind his arch rival Volker for Q2.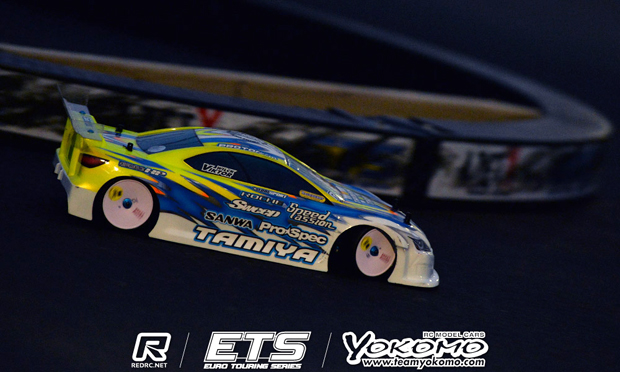 Wilck said he was 'happy enough with (his) pace' adding that his TRF418 was 'for sure better on used tyres'. A few small mistakes at the start of the run meant he had to let his team-mate Rheinard by adding to the lost time but looking to tomorrow the Swede said he should be in good shaped helped too by a better starting position.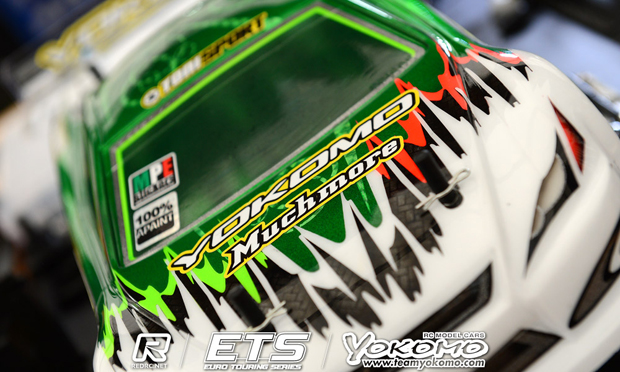 Setting the fourth fastest time Yannic Prumper said his Much More powered Yokomo had some under steer at the start but it improved over the run. Admitting to struggling with low light, he had one crash while lapping traffic adding all things considered 4th was an 'OK' start to qualifying. Asked if he would change the car due to the understeer suffered he said for Q2 he would most likely stay as is as it wasn't anything to major.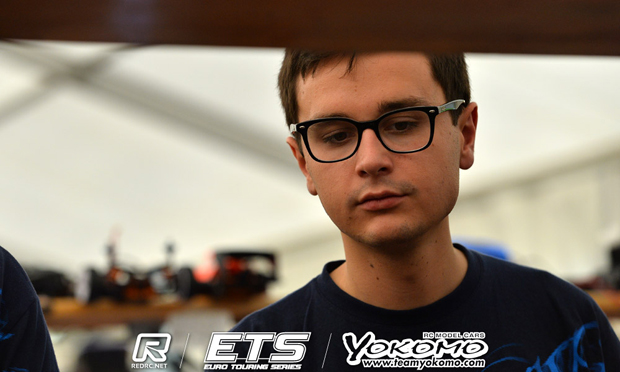 'Had a chance of a top 3 but messed it up' was Alexander Hagberg's summary of his qualifier. Ending up 5th after a crash of his own doing, the Round 2 race winner who currently sits second in the championship standings, said he improved his ORCA powered T4 from practice and all that needs working on for tomorrow is his driving.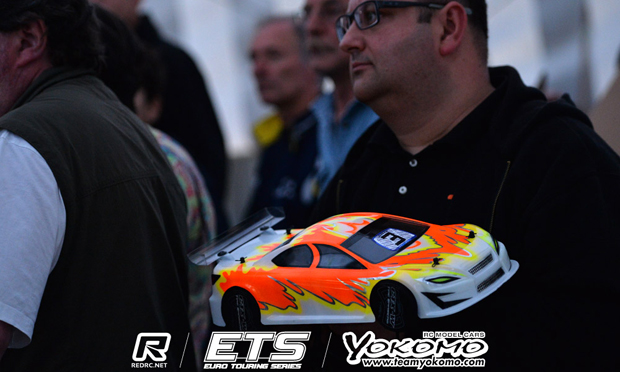 Completing the Top 6, Marc Fischer also felt he was on target for 'an easy Top 3'. Switching to a softer rear diff and lighter shock oil on his S411 ERYX 3.0, the factory Serpent driver said the changes made the 'car really good'. Feeling the conditions were already too dark he said for sure it was his own mistake that cost him a good opening qualifier.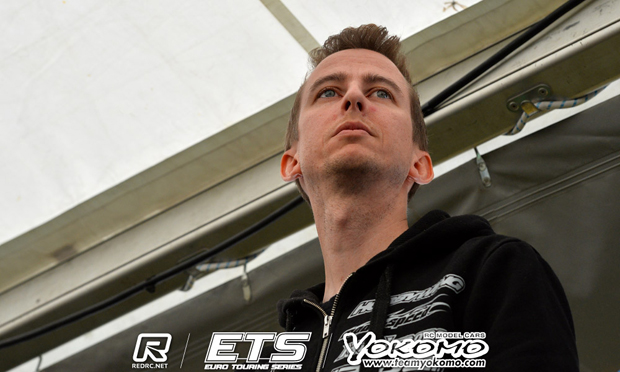 Andy Moore had trouble seeing too but just the top right corner due to Fischer's stance on the drivers stand. Finding this a distraction to getting into a good rhythm, Fischer leaning slightly forward as he drives, he said his TCXX was better than final practice and said he hopes tomorrow he can continue to keep making steps in the right direction.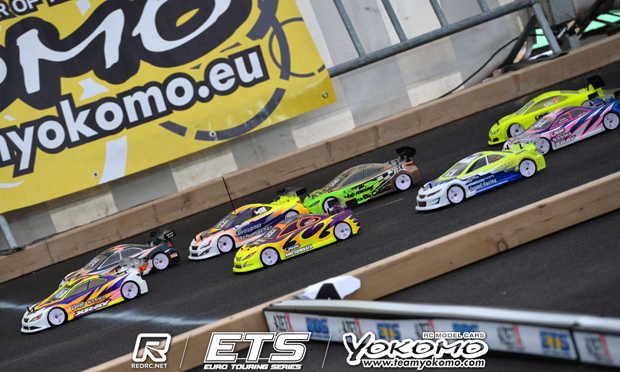 In the Xray Pro Stock class, championship leader Jan Ratheisky TQ'd the opening qualifier ahead of Tobias Seidl with practice pace setter Marek Cerny third. It was the perfect first day for Ratheisky, the Team Xray driver also TQing Q1 of Formula ahead of VBC Racing's Olivier Bultynck.
Ride Modified Round 1 Qualifying – Top 10
1. Ronald Volker – Team Yokomo – 24/5:12.113
2. Marc Rheinard – Tamiya Racing Factory – 23/5:00.351
3. Viktor Wilck – Tamiya Racing Factory – 23/5:03.099
4. Yannic Prumper – Team Yokomo – 23/5:03.685
5. Alexander Hagberg – Team Xray – 23/5:04.531
6. Marc Fischer – Team Serpent – 23/5:04.578
7. Andy Moore – HB – 23/5:07.922
8. Magnus Vassmar – Team Xray – 23/5:08.752
9. Freddy Sudhoff – Awesomatix – 23/5:09.104
10.Takayuki Kono – Tamiya Racing Factory – 23/5:10.201
View the complete event results here.
View our event image gallery here.
---