June 26, 2015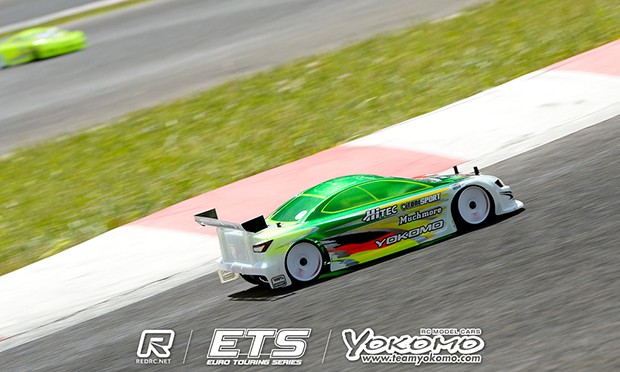 Yannic Prumper topped practice at the Yokomo Euro Touring Series season finale at the Hudy Racing Arena in Slovakia.  The Yokomo driver was fastest over 3-consecutive laps from team-mate Ronald Volker.  The only driver in with a chance of denying Volker & Yokomo their fifth consecutive ETS title, Marc Rheinard completed the Top 3 just ahead of former team-mate Viktor Wilck, the pair having claimed a TRF 1-2 at the event last year.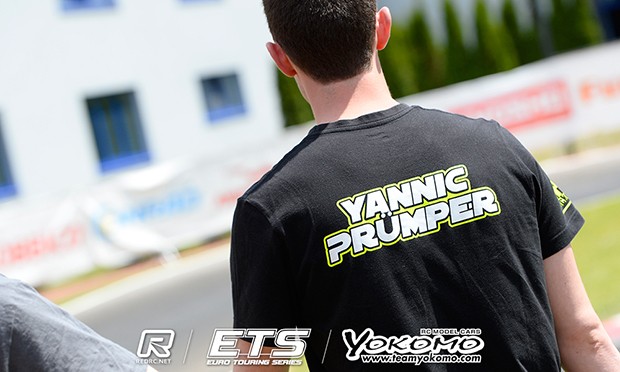 Having topped free practice, Prumper backed that up by again topping timed practice and the 21-year-old will now lead away the top heat in qualifying later today.  A fan of the 320 metre long track, the ETS Italy race winner described his Much More powered BD7 as 'difficult to drive but fast'.  Commenting that over the second half of the run he is able to run at between one & two tenths a lap faster than his rivals for the opening qualifier, two rounds scheduled for today, the German will run the car unchanged.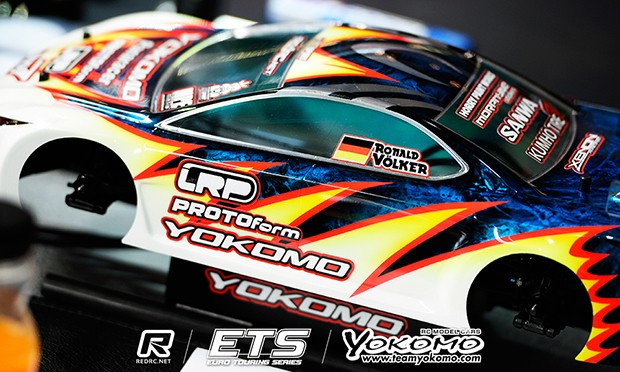 Describing his practice pace as 'good so far', Volker said 'the Top 5 is all very close and it's all about the tiny things in determining who will top the opening qualifier.'  Winner when the championship first visited the famed facility in 2013, the German added because of how close everyone is it's going to be 'hard to check out'. Although a fan of the layout he knows it is not an easy track and there is always the chance of having bobbles and this is going to be key to the opening qualifier.  Asked about his car he replied that they will make a slight set-up change as they try to improve the LRP powered BD7's overall balance.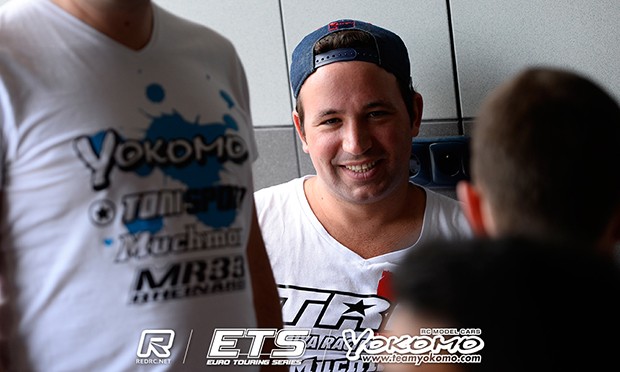 'Everything pretty close' that was how Rheinard summed up practice adding 'no one is standing out as being faster'.  Having just made little changes between practice rounds, the multiple World Champion will keep his Much More powered TRF419 the same for Q1 and 'just drive careful'. Last year's Top Qualifier and race winner, he said the high grip on the curbing can easily cause crashes and he said qualifying will be determined by the driver who makes the least mistakes.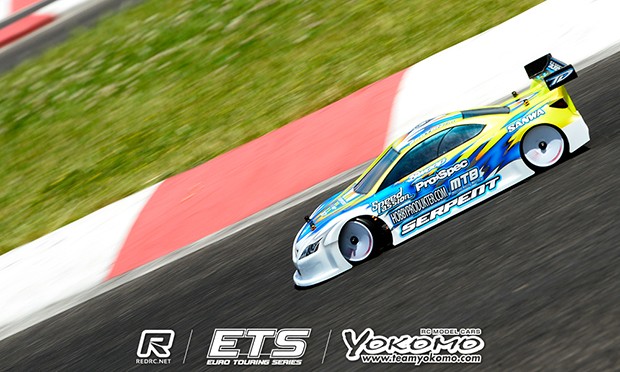 Fourth fastest, Wilck said his Serpent has been pretty good all day although for the final practice he had an issue with a vibration after changing to a new set of tyres.  Feeling he could have run a faster 3-lap pace without the imbalanced tyres, the Swede said while Prumper is a little faster after that everyone is really close.  Pleased with his Speed Passion powered S411 he said other than fit a new set of tyres he would leave the set-up unchanged for the opening qualifier.  Team-mate Marc Fischer would complete the Top 10 in timed practice.  Having ran between 4th & 7th fastest in the free practice rounds, the German said his car was ok until the final practice when while feeling good to drive it just suddenly didn't want to turn in.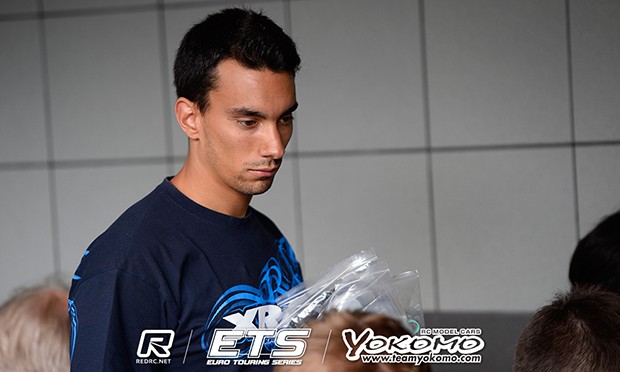 The nearest thing to a home race due to their cars being manufactured just metre away from the track, Xray's Bruno Coelho and Alexander Hagberg posted the 5th & 6th fastest times respectively.  Registering his first ETS win at the previous round in Luxembourg, Coelho said his car was really good but the problem was all the mistakes he made.  Setting the fastest lap, with only Prumper also managing a 17-second lap, he said a little more steering would be nice but he will leave his LRP powered T4 unchanged for Q1 and instead 'drive a little more safe' than he did in practice.  Hagberg said 'things are ok' adding he is 'not super fast but consistent'.  Describing his ORCA powered T4 as 'easy to drive but lacking a little corner speed' he said '3-laps are not the best indication' of everyone's pace and he is confident over 5-minutes he will be strong due to his consistency.  The Swede added that on new tyres it is particularly easy to flip on the curbing and he predicts a lot of drivers to make mistakes in Q1.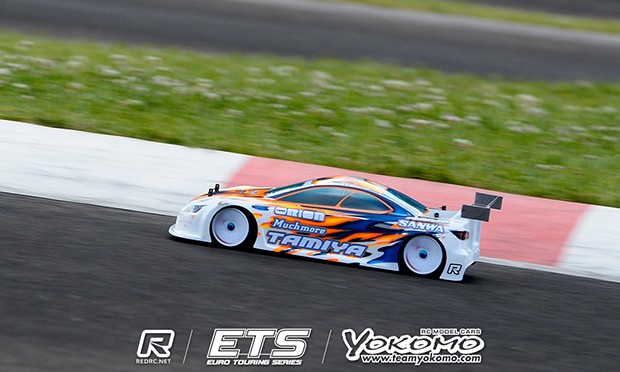 Seventh fastest Christopher Krapp felt he has 'pretty solid pace' going into the qualifying.  The factory Tamiya driver said while he would like to find another tenth of a second in outright pace he feels over 5-minutes his Orion powered TRF419 feels really good.  'Maybe a little too easy to drive', something he said is maybe not such a bad thing as a lot of drivers made mistakes in the practice rounds, he will go to a heavier rear diff oil for Q1 which he said should bring more steering.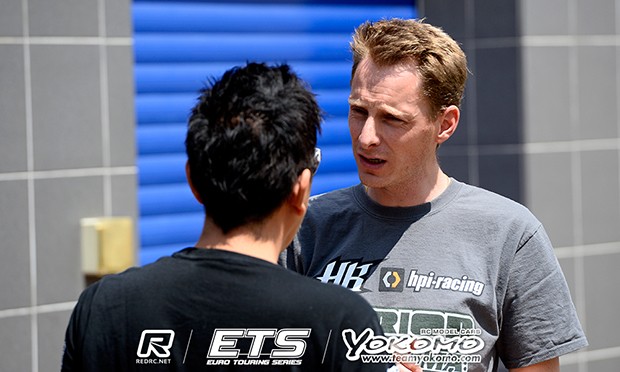 HB's Jilles Groskamp would put in the 8th fastest time, the HB driver's event not getting off to the best of starts.  Binding issues with his radio yesterday meant he lost two rounds of practice.  Switching from his Sanwa Exzes-Z to a borrowed older Exzes-X, the Dutch ace has overcome the issue but said he is still playing catch up to his rivals after the loss of the valuable track time.  Compared to Luxembourg, where he had race winning pace, the HB/HPI Racing driver said his PRO5 feels like it has something wrong with it with understeer being an issue.  3/10ths off on outright pace he believes he will be a lot closer when qualifying starts and it's 5-minutes that count and not 3-consecutives laps.
View the complete event results here.
View our event image gallery here.
---