June 26, 2015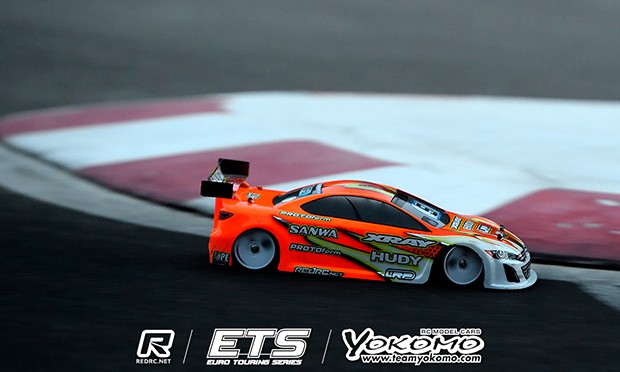 Bruno Coelho headed an Xray 1-2 in the second round of qualifying at the sixth & final round of the Yokomo Euro Touring Series in Slovakia. As darkness started to fall on the Hudy Racing Arena, Coelho backed up his Q1 topping performance with a super fast TQ time ahead of team-mate Alexander Hagberg.  While Coelho had a clear advantage in the cooler night conditions over his rivals behind him little separated the next three drivers with Yannic Prumper completing the Top 3 behind Hagberg with Marc Fischer only 1/10th further back. For title challenger Marc Rheinard and reigning champion Ronald Volker the qualifier would see both drivers lack pace to set the 5th and 6th fastest times respectively.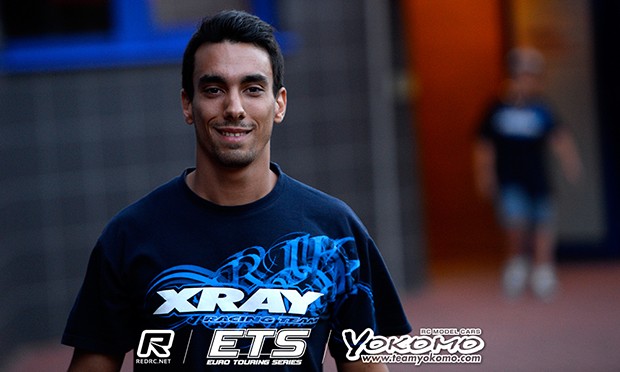 'Super good, I have never had a car as good as it was today', that was Coelho's reaction to his second run, which Volker was one of the first to declare is a time that will be impossible to beat in tomorrow's remaining two qualifiers.  Having 'super steering and super grip', the winner of the previous ETS encounter, the biggest challenge of the qualifier was visibility but added 'luckily my colour scheme is good for such conditions'.  The third time the Hudy Racing Arena, home to the Xray factory, has hosted the ETS there was plenty of celebration in the Xray pits with Coelho moving close to giving them a first home TQ.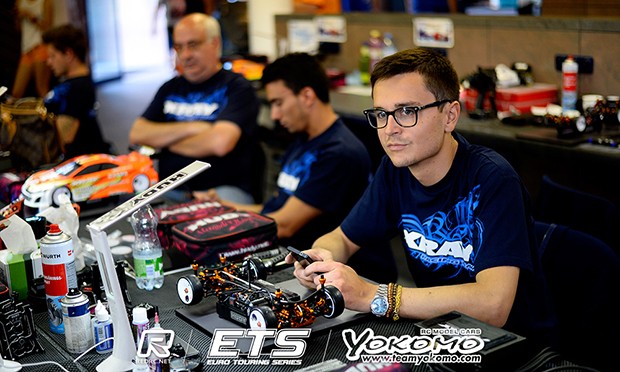 Hagberg said he was 'Glad the car was OK after the hard Q1 crash'.  The Swede drove conservatively at the start as he struggled with the darkness but as his eyes adjusted to the conditions he said he was able to push harder.  'Surprised' by Volker and Rheinard's lack of pace he said he was looking forward to tomorrow knowing that he has a good base to work from adding he would push more in Q3.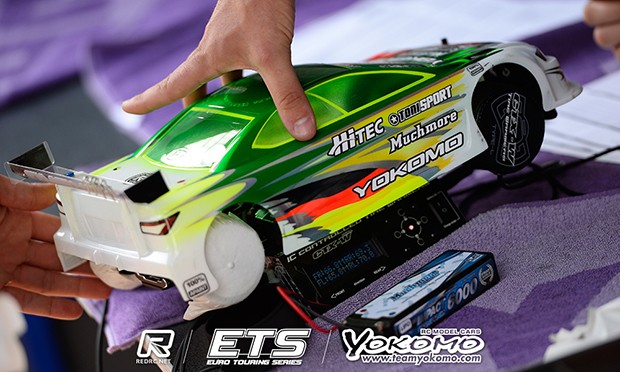 Making a mistake in the same spot where he rolled his Yokomo in Q1 only this time he managed to save it from going over, Prumper said driving condition were very difficult.  Running a number of different parts on his BD7 compared to Volker, he said the dark and high traction was challenging.  The 21-year-old said having been able to run the same pace as Coelho in warm daytime conditions, in the cold he can't match the Portuguese driver.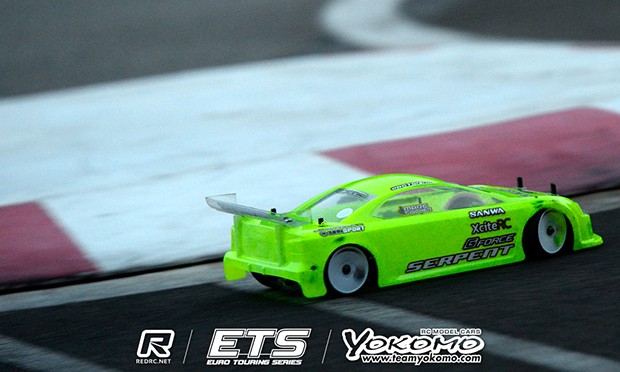 'Very good but I messed it up myself', was how Fischer summed up his run to the fourth fastest time.  The Serpent driver, having lost half a second off his practice pace in the first qualifier when he put on his first set of race tyres, said switching to his second set for Q2 transformed his S411.  Describing it as a 'different car' in Q2, the German said on hearing he was running second to Coelho but not knowing the gap 'pushed way too hard' to try and catch him but this caused the car to understeer and soon he was losing places. Having 'relaxed after 3-minutes' he said he ended the qualifying driving good again. For team-mate Viktor Wilck who was second in Q1, his second attempt would end up on the grass as he clipped the curbing with the Swede then opting to pull off.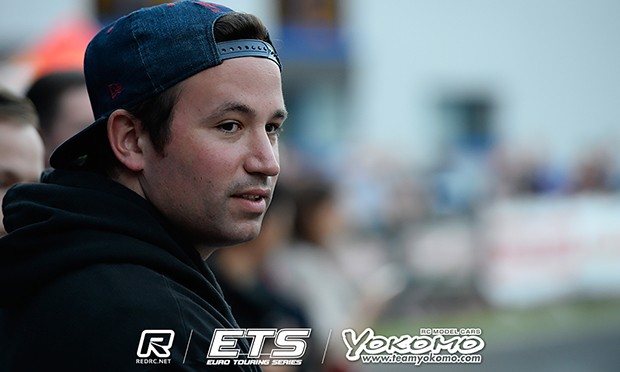 Declaring his title hopes are over, Rheinard said '(I) just wasn't fast enough'.  The winner of this event 12-months ago, the Tamiya lead driver said their car was better in the daytime and they knew the late qualifier was going to be difficult having lost pace in yesterday's final practice when the temperatures dropped.  Third in Q1, TRF team-mate Akio Sobue would set the 7th fastest time with Christopher Krapp again 9th.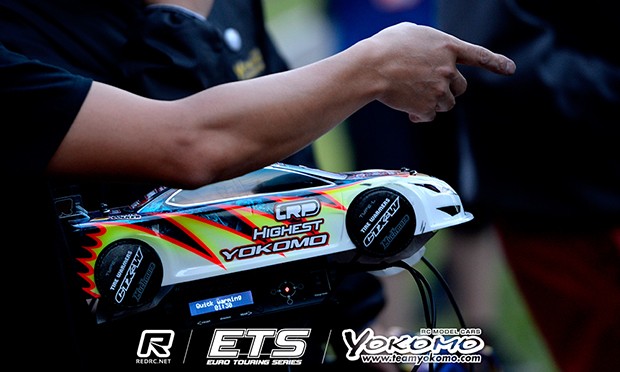 Sensing a fifth consecutive title could be his at the end of Q3 tomorrow, Volker had to run his spare car in Q2.  Having destroyed his main car after a high speed off on the straight in the opening qualifier he said the second car, while decent in practice, was a little out of balance and he wasn't confident with it.  Planning to do a complete set-up change for tomorrow he said hopefully they can try to improve and get a decent grid position.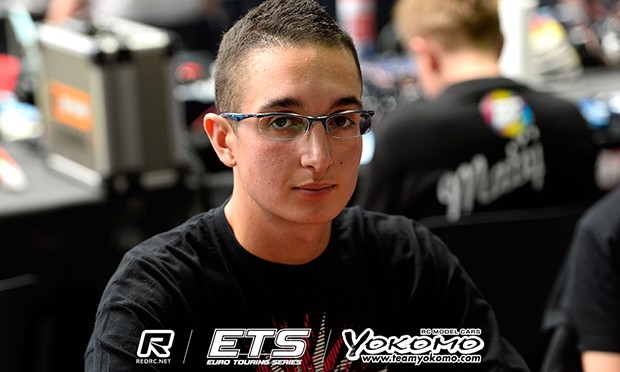 In the Xray Pro Stock class emerging talent Nico Catelani TQ'd the second qualifier ahead of reigning champion Marek Cerny while Q1 pace setter Jan Ratheisky was only 5th fastest.  It was another troubled round for championship leader Lars Hoppe, the ARC needing to pull off a good Day 2 as he sits 31st overnight in the qualification rankings.  In Formula, Serpent's David Ehrbar had the perfect day TQ'ing both qualifiers with already crowned champion Ratheisky getting a P2 in the Q2.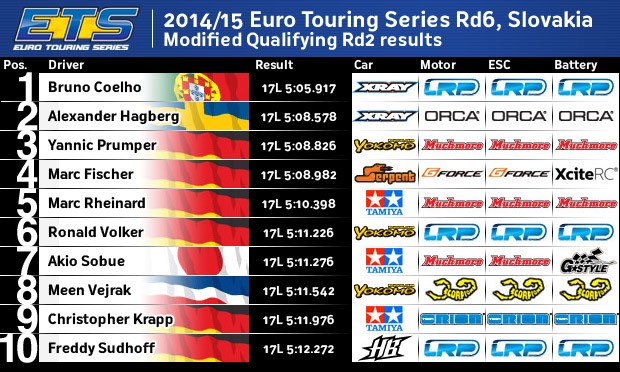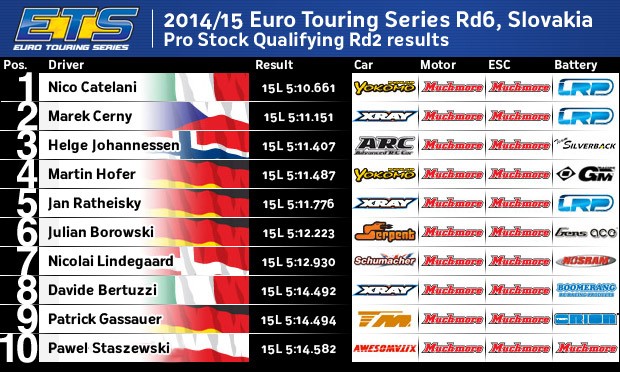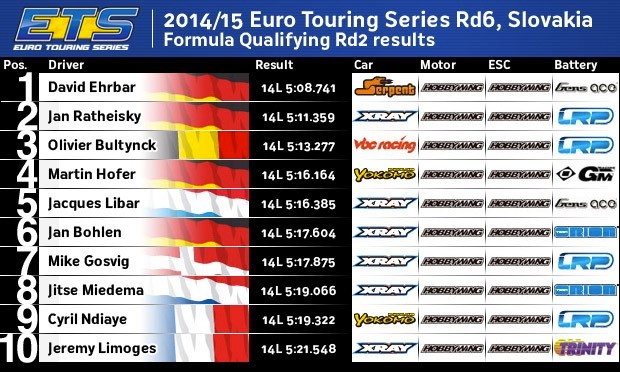 View the complete event results here.
View our event image gallery here.
---