September 29, 2015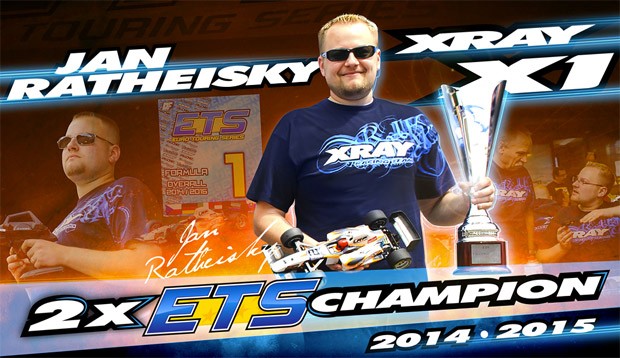 Here is the 2nd part of Xray's interview series with 2014/15 ETS series winners Marek Cerny and Jan Rathiesky. Having already heard from Marek Cerny, this time it is the turn of back to back to back Formula Champion and Pro Stock championship contender Jan Rathiesky from Germany.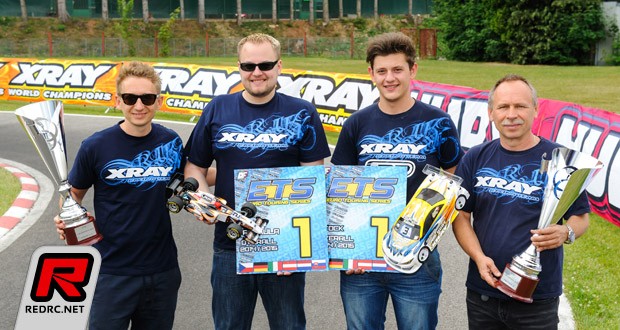 Congratulations on your second consecutive ETS Formula Champion title with the Xray X1. How are you enjoying your title?
Thank you very much! It is my third title in a row, and the second that I have achieved with the X1 car. I am very happy and proud of this achievement! This last title is, for me, even more valuable because in the middle of the season I broke my shoulder and I could not race in Italy… and so I lost valuable points. Since I missed one race I had to work even harder to catch back up. I raced with a lot of pain in my shoulder, so I'm doubly happy about this win.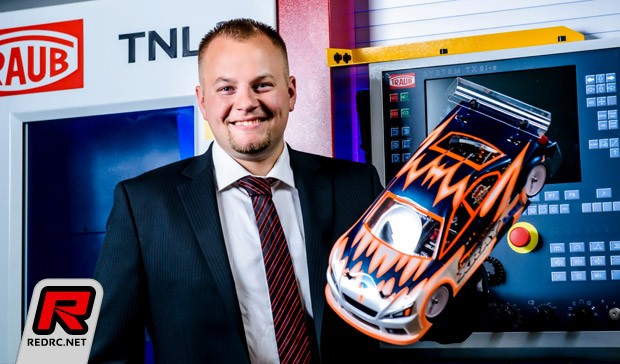 Is the competition level increasing in the Formula class?
Absolutely, yes it is. We get more and more good racers in F1 because the class is expanding very quickly and is becoming much more professional. I remember in my first season that I just recharged my battery and raced all the races… I was just having fun. But on the other hand I like to battle with good contenders. To ensure that F1 remains a fun class, we had a meeting at the last ETS race in Slovakia between the organizers and manufacturers about the future development and rules of this class. I consider this a great sign for the industry.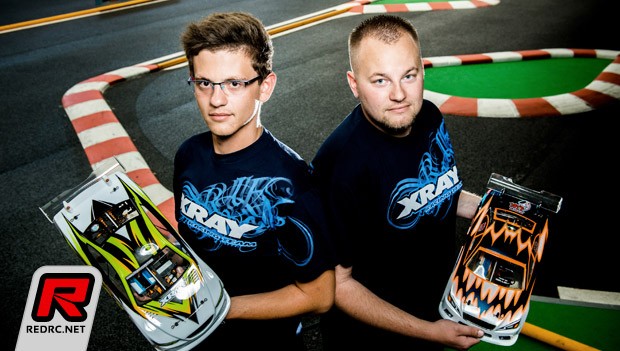 What were the main reasons that allowed you to win ETS for second consecutive time?
The main reasons are our excellent car and our exceptional team. We work very hard to continually improve all the time. Martin is a true professional and a very dedicated person, and it is really a pleasure to work with him and the rest of the Xray R&D team. We internally discuss whatever I have on my mind, and the speed of development & production of prototypes at Xray is simply marvellous. This flexibility allowed us to develop the car very quickly, and we can adapt to changes in the competition. I would also say that I have somewhat of an advantage in this class because I have run 1/12 for a very long time at a very basic club level… sometimes with broken tires, sometimes racing in challenging conditions, and other things. So I have a lot of experience in being able to handle my car in many conditions, and I know how to set up the car for those conditions. That's very important in F1 because you need to push your tires a lot.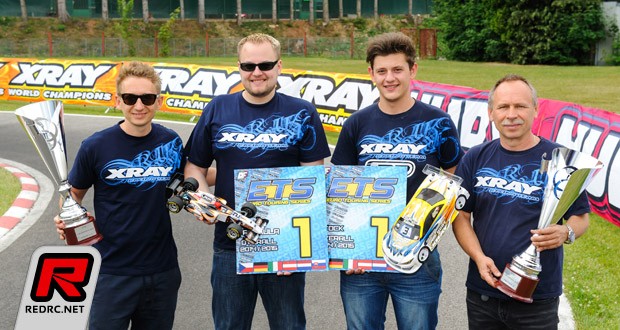 What are your goals for next season?
The dream would be a fourth title in a row in F1 and a third title for Xray. Of course I will do my best to make this dream a reality, so there is a lot of work ahead of us again. After some short summertime holidays, I am back full force and ready to race again.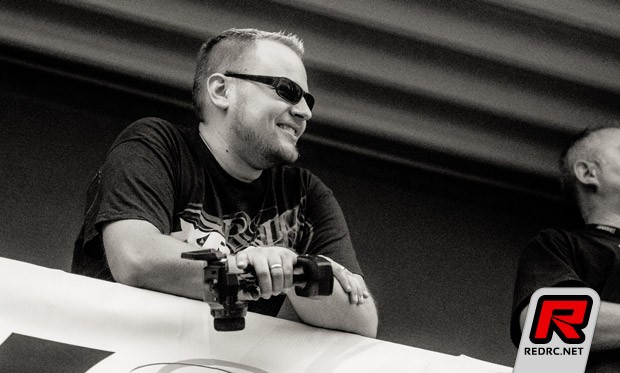 As you look back at the time since you started, what would be your advice to young RC car drivers who want to become as successful as you?
Don't think too much when you drive, try to have the most fun at any time. Try to understand your car, make notes about every change you make, and how you think the changes went, good or bad. Then try to learn from that and use it for the next races. And one very good tip at the end: take a look in the Xray Set-up Database or ask a Team driver directly. We're very happy when we can help you.
---