December 12, 2015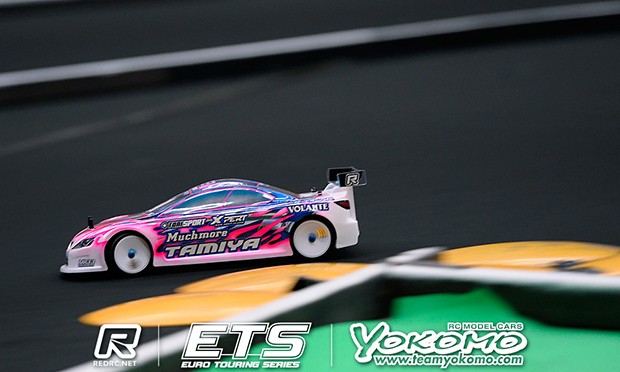 Marc Rheinard has TQ'd the second round of qualifying at the season opener of the Yokomo Euro Touring Series in the Czech Republic.  Having ran a close opening qualifier last night with Ronald Volker but come up 2/10ths of a second short, the Tamiya driver would improve the Q1 pace by one second to top the times from the Xray's of Bruno Coelho, the gap 4/10ths, and Alexander Hagberg.  Despite setting the fastest lap, Volker would finish P4 ahead of Yokomo team-mates Meen Vejrak and Yannic Prumper.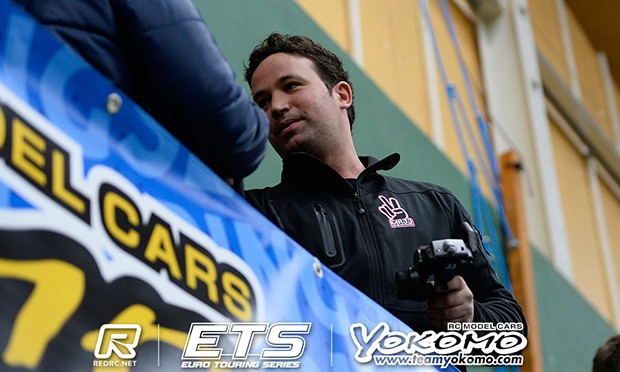 Top Qualifier in Hrotovice last year, Rheinard said 'the beginning was good but I was a little slow at the end'.  Passing Volker in the early part of the run having started behind the reigning champion, he continued, 'Ronald tried to push me as his car improved which caused me to mess up a few laps'.  Making no changes to his Much More powered TRF419 for Q2, the ETS' most winning driver said 'the Xrays improved a lot between Q1 and Q2'.  Asked if their improvement would force him to make any changes he said 'no' but he would change to his second 'fresher' set of the championship's new for Season #9 Volante controlled tyres.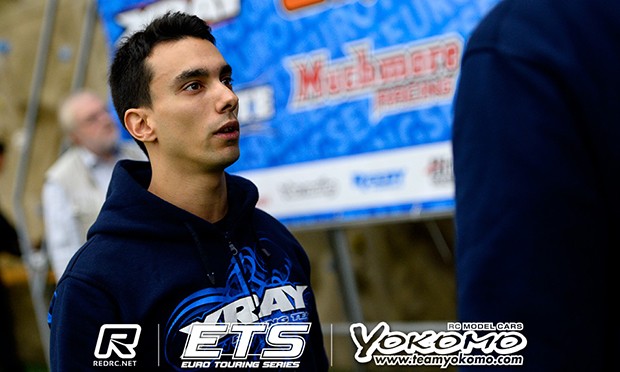 Commenting on his much improved Q2 performance, two mistakes in the first round leaving his with a P5, Coelho said a toe in adjustment left his LRP powered T4 'very good'.  Swapping the top spot on the timing screens with Rheinard, the 2-time ETS race winner on asphalt said some traffic out of the chicane in the closing laps lost him 'a few tenths' and as a result 'it was not possible to TQ'.  Set to 'just check over the car' rather than make any changes he said, 'I think the speed is there.  I just need to do everything the same but end up 1st'.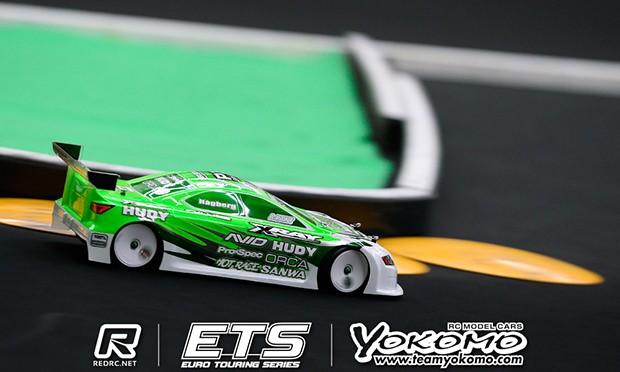 Despite opening qualifying with a P3 yesterday, Hagberg was much happier with his third in Q2.  The Swede said his ORCA powered carbon chassis T4 was 'better than yesterday' following a front roll centre adjustment.  While overall traction was better, the 2-time ETS carpet race winner said he had no traction on the first lap leading to a spin and if he can figure this out he can challenge for the TQ.  While Volker would set the fastest lap of the race, Hagberg would be the only other driver to record a 12-second lap time runnng a 12.974 compare to Volker's 12.972.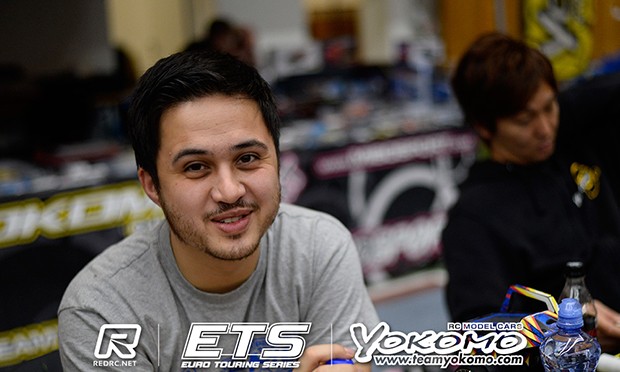 Having not been 100% comfortable with his new BD7 2016 yesterday, Volker said they made two rear-end set-up changes for Q2 to get more traction but they had the opposite effect especially at the beginning.  '(Losing) everything at the beginning' of the encounter, he was happy he could show the car has good speed but added they need to work on getting greater consistency in terms of the traction over the 5-minutes.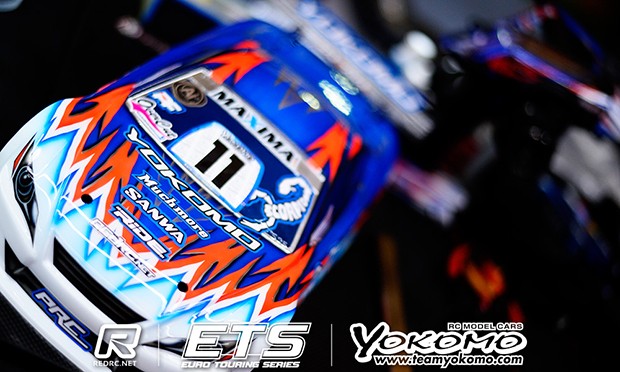 Making his ETS carpet race debut this weekend, Vejrak said after a 'big mistake yesterday' his focus was to put in a 'safe drive' to get good qual points.  Describing his Yokomo as 'a little hard to drive', the Thai driver 'need(s) more grip.  Having tested at the Yatabe Arena in Japan in preparation for the event, and been happy with the new BD7, he said the traction is totally different here.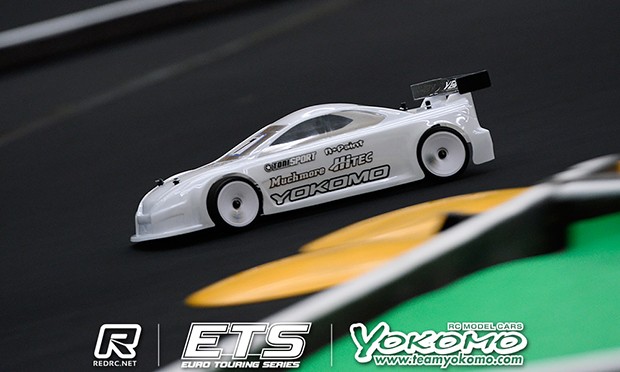 Having crashed on the last lap in Q1 when on a Top 3 pace and ending up 13th, Prumper said he was nervous knowning he needed a solid run adding that was all the run was, 'playing safe'.  Having 'almost no traction' the German said he 'didn't have a good feeling' with his BD7 2016 and his mechanic Toni Rheinard will switch it over from an aluminium to a carbon chassis for the next one.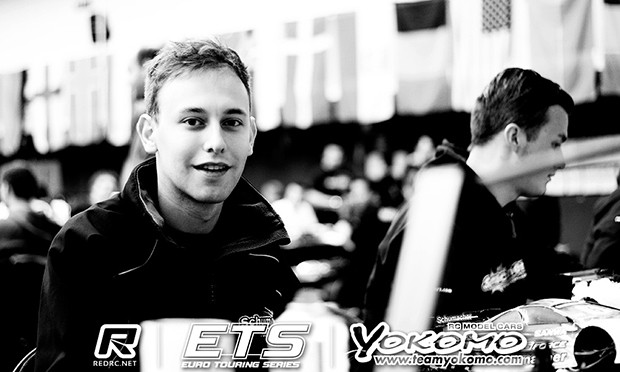 P5 in Q1, Schumacher's Elliot Harper would back that up with seventh, with a run the British driver would describe as 'not so good'.  Changing from a Protoform LTC to a Speed 6 bodyshell, the ETS former Podium finisher said this left him with 'huge understeer'.  With this leaving him with no choice but to put in a safe run, he said with two 'decent' runs, he will in addition to reverting to his painted LTC body also try a few other changes for his penultimate heat.  Behind Harper, former 2-time ETS Champion Jilles Groskamp was 8th followed by Formula Champion Jan Ratheisky with Tamiya's Christopher Krapp completing the Top 10.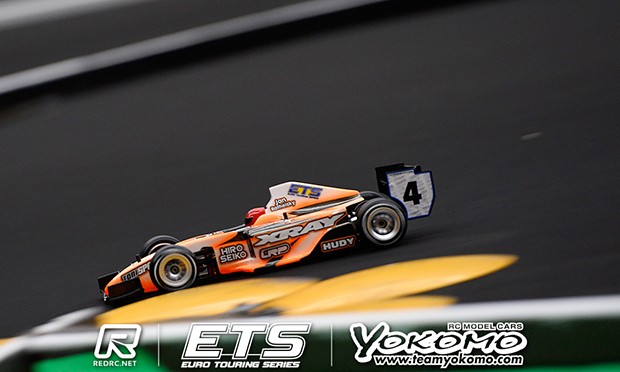 In the second round of both Pro Stock and Formula qualifying, it was Formula Champion Jan Ratheisky who set the pace. In Pro Stock, the Xray driver would again head team-mate & reigning champion Marek Cerny while the ARC of Norway's Helge Johannessen completed the Top 3.  In Formula, Ratheisky beat the Tamiya of Christian Donath and Serpent of Steve Deblaere.  Having TQ'd the opening round, Jitse Miedema would get a P4 in Q2.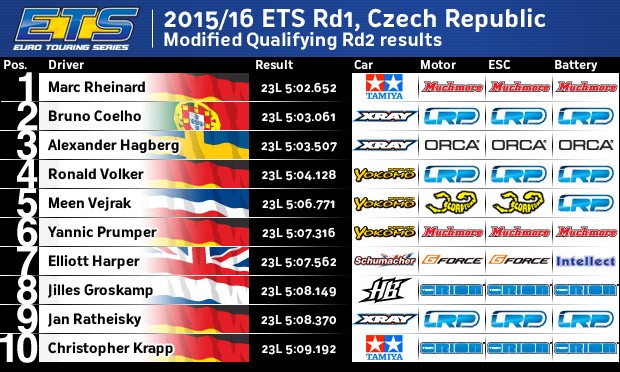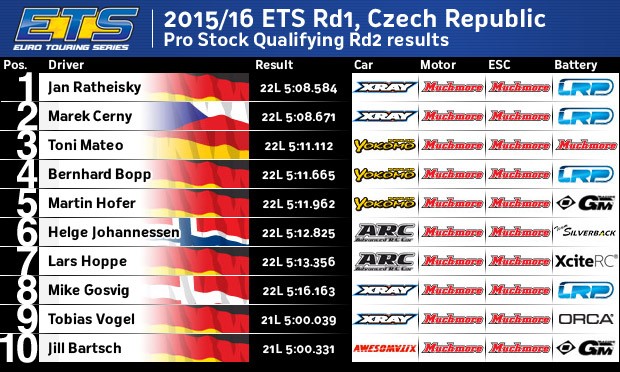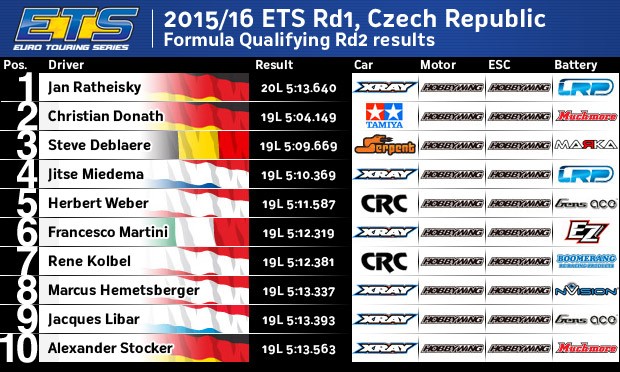 View the complete event results here.
View our event image gallery here.
---