May 14, 2016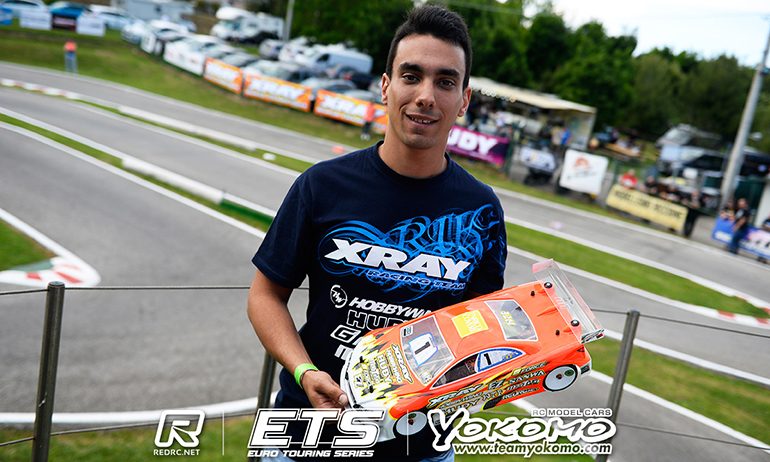 Bruno Coelho is Top Qualifier for Round 4 of the Yokomo Euro Touring Series, the Xray driver bagging pole position for the first asphalt race of the season in a reduced qualifying at the Road Race Riccione track in Italy.  With overnight rain having delayed the start of the second day's action, qualifying would be cut to three rounds meaning only Q1 winner Viljami Kutvonen could deny championship leader Coelho his second TQ start of the season.  With both drivers having to do the qualifier on used tyres having ran both allocated sets yesterday when Coelho took Q2, it would be Marc Rheinard who would top the third round.  Gambling on saving his second set of tyres for today in the hope it would be dry, the Tamiya driver would take a sunny Q3 ahead of Alexander Hagberg, who was also on new tyres, with Coelho the best on used rubber in third.  With 2 from 3 to count Coelho's 19 lap Q2 time would give him pole over Kutvonen with Rheinard set to line-up 3rd.  For reigning champion and last year's race Top Qualifier Ronald Volker a P4 in Q3 would secure the Yokomo driver 5th on the grid.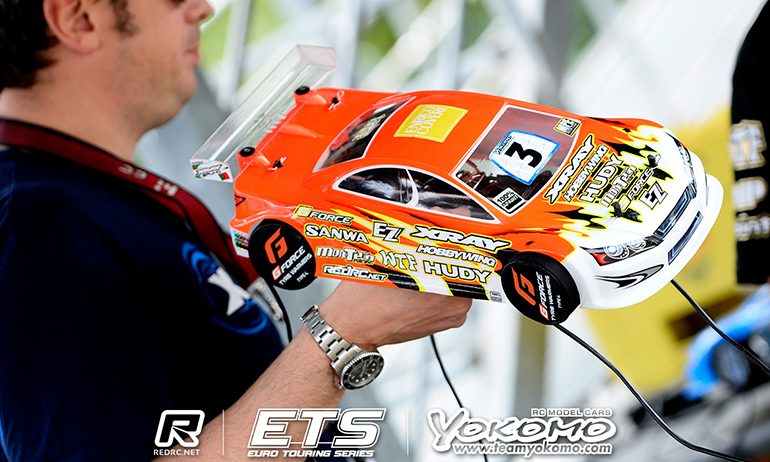 Doubling his lead in the standings with the TQ bonus point, Coelho said, 'we need all the points we can get so to get the TQ is very good'.  Going into the deciding qualifier, he said 'I already knew some guys had new tyres and I was only watching Viljami to ensure he didn't TQ'.  Describing his Hobbywing powered T4 as 'really good on used tyres', he just tried to build a gap on the Awesomatix driver but early on it was clear his rival was lacking any decent pace on his used tyres.  Looking to the final, all three A-Mains scheduled for tonight due to rain being forecast for tomorrow, the 22-year-old said 'I will try to drive safe without mistakes.  My car is really good but you never know and Viljami is also very fast'.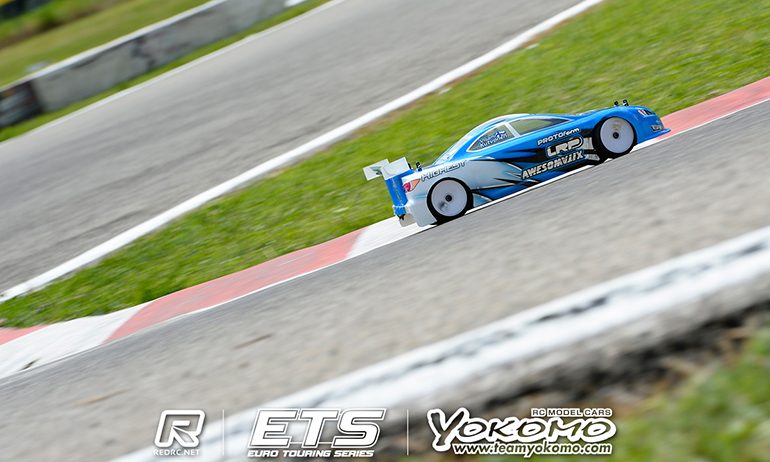 'My car wasn't so good on old tyres', was Kutvonen's reaction after Q3 with the Finn quick to add, 'but the final should be OK as we are good on new tyres'.   With team-mate Freddy Sudhoff also putting his A800 in the final in P8, when asked if he had a plan for the final, the 23-year-old was quick to reply, 'Push Bruno and overtake him.  I want to win this'.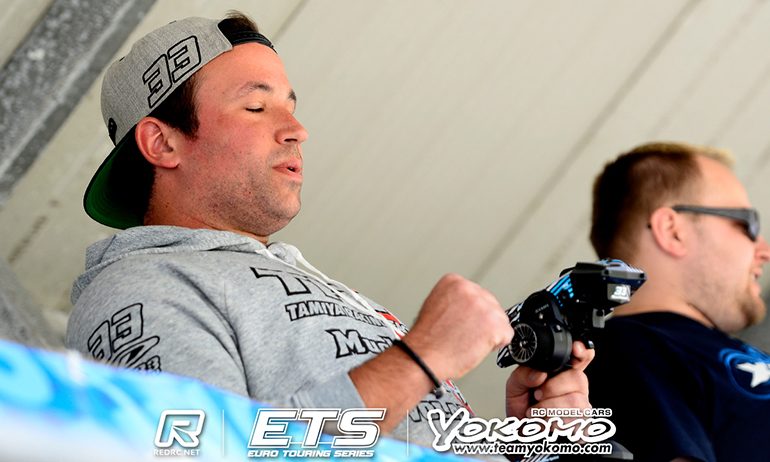 Rheinard said his TQ of the final qualifier, was the 'maximum I could do in terms of getting the best starting position'.  Describing the run as being 'pretty close with Alex', the ETS' most winning driver continued 'at the beginning I pulled away but he caught up again'.  Looking to the final, the German said 'the track is completely different to yesterday so it will be interesting to see how everyone is on new tyres. Also one time Air Force 1 and its done'.  His Air Force 1 a reference to the bump on the quick entry onto the main straight.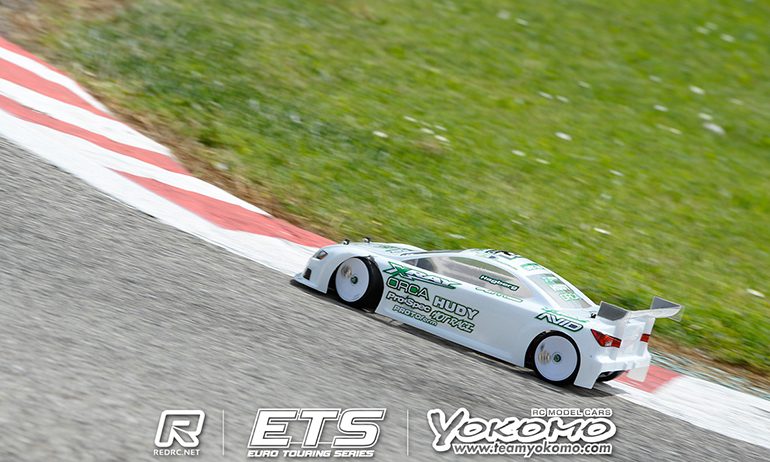 Finishing 3/10th off Rheinard for his best qualifier of the weekend, Hagberg was happy with his Xray.  The Swede said his Xray was the 'same as yesterday' with him having 'no traction at the start of the run' despite being on new tyres.  With his driving style requiring a different set-up to that of Coelho, he said, 'we still need to work on a set-up' to make him competitive for the final.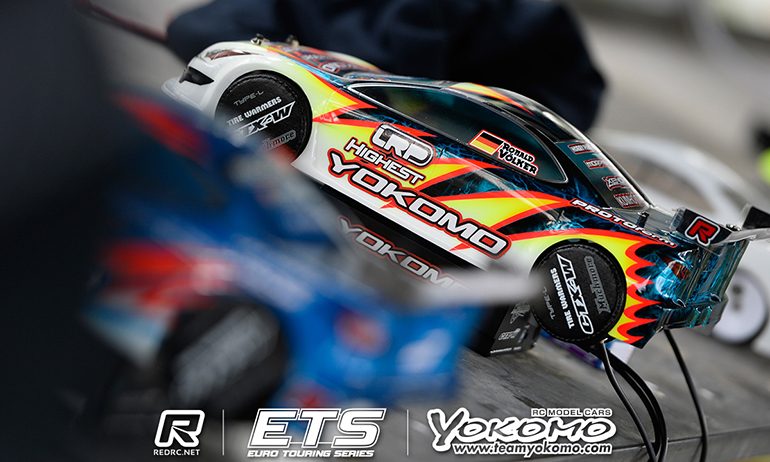 His lowest starting position of the season, Volker took some consolation from the fact 'the gap to Bruno was less than yesterday'.  He added, 'obviously I was on used tyres but we improved the car from yesterday'.  While happier with his BD7, he said it is 'still not as (he) would like it' and so he will make further small changes for A1.  While he would 'have to see how it works on new tyres' he would ' try to fight to a podium finish'. Behind Volker, Serpent's Viktor Wilck will line-up for his first A-Main appearance in quite some time the Swede saying, 'finally I make the A-Main this year'.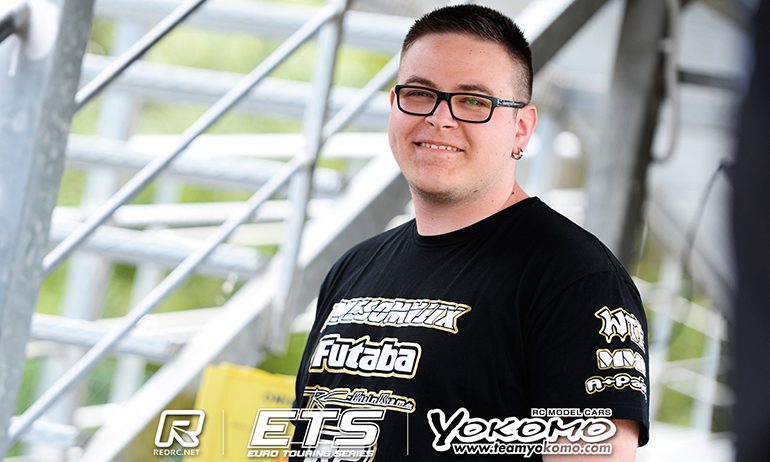 In the Xray Pro Stock class, Awesomatix driver Max Mächler claimed the overall TQ ahead of Italy's Mattia Collina, the Xray driver TQ'ing the final qualifier.  Schumacher's Nicolai Lindegaard completes the Top 3 ahead of current championship leader Jan Ratheisky.  In Formula the reigning champion Ratheisky is on target to wrap up another title as he starts from pole ahead of Roche's Olivier Bultynck and Serpent's David Ehrbar.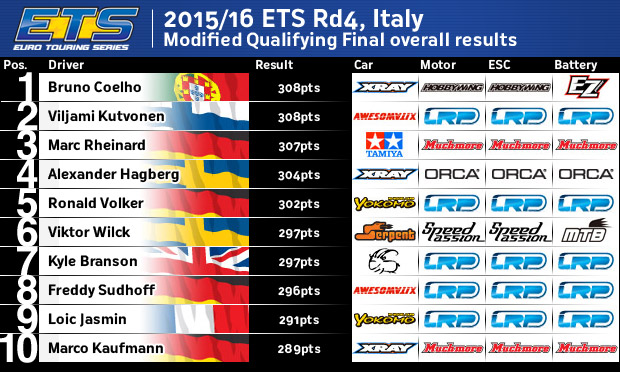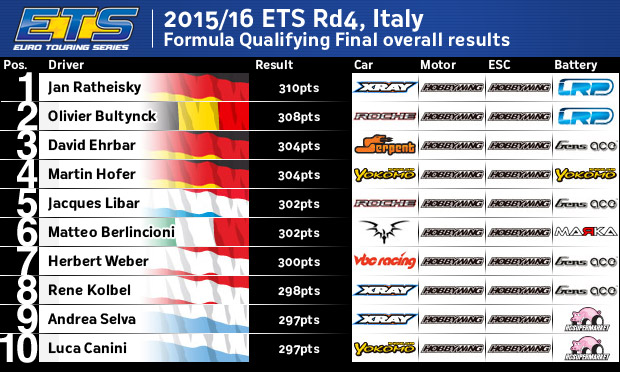 View the event results here.
View our event image gallery here.
---