June 24, 2016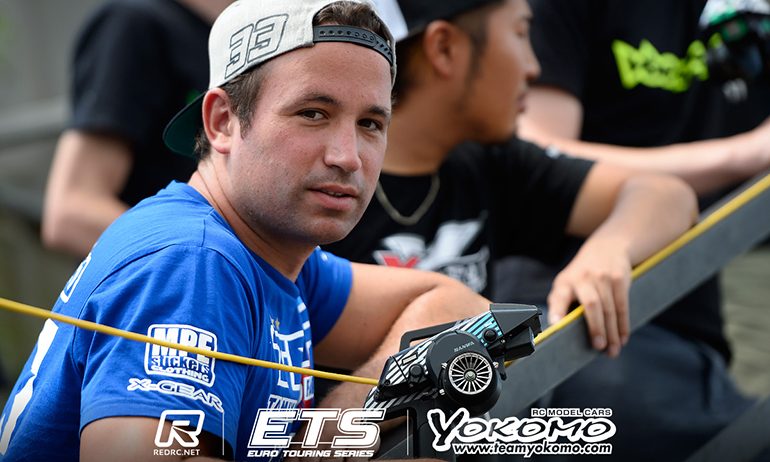 There was a big improvement from Marc Rheinard in the final practice at ETS Luxembourg with the Tamiya driver improving from 10th the 2nd fastest as many drivers failed to better their opening timed practice times. Fastest for the second round, Rheinard got to within 4/10ths of Bruno Coelho's earlier time, the Xray driver remaining the top seed for qualifying which gets underway this evening. With Rheinard demoting Jilles Groskamp who failed to better his time back to third, the third of the title contenders Ronald Volker would find himself demoted to P6 as his Yokomo team-mate Hayato Matsuzaki managed to get three laps together to go fourth fastest ahead of Lucas Urbain.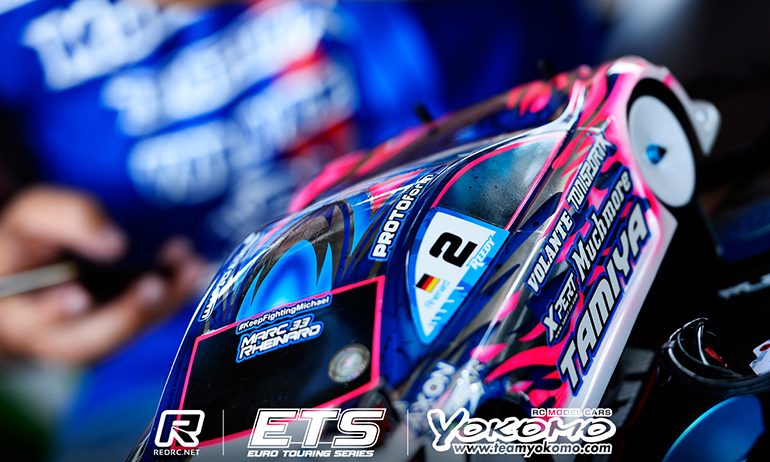 With 6 of the Top 10 failing to improve their earlier times, Rheinard said his Tamiya was 'good again' after 'some shock changes'. Asked if his TRF419X was better, the German replied 'its not as bad as before' adding 'it's still hard to drive'. Describing it as 'a little loose' this made it 'scary to drive' but with a quick rain shower just after the final practice was completed he said, 'now (he had) no idea what track will be like and for now I will stay the same'. In addition to Rheinard's improvement it would also a positive round for his World Champion team-mate Naoto Matsukura. A driver who has lacked any consistent form since winning his Touring Car title 2-years ago, the Japanese driver managed a P8 time to put himself in the top heat for qualifying albeit being 1-second off Coelho.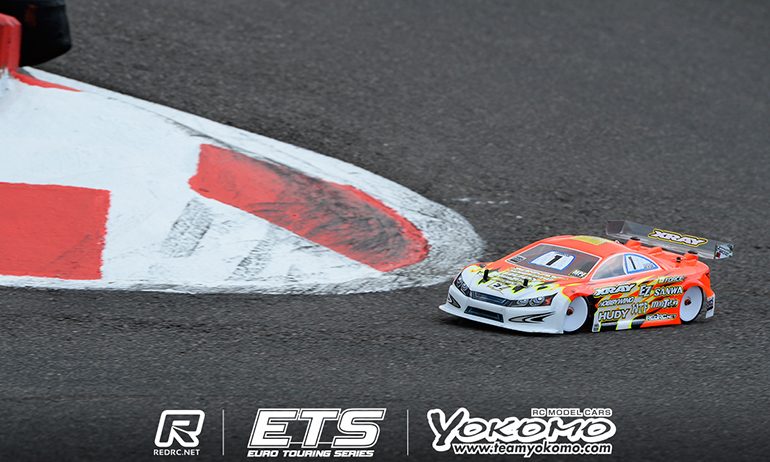 Summing up his final practice, in which he was 1/2 a second slower, Coelho said, 'we tried something different on the car and they were not good so we will go back'. The championship leader added, 'also the track was slower and not so good now'. Asked if he felt he had a good car for qualifying, the Portuguese driver replied, 'for sure it will be difficult, its not so easy to do 5-minutes on this track but you have to choose the fast or easy, slow, set-up. I will go with the fast option for now'.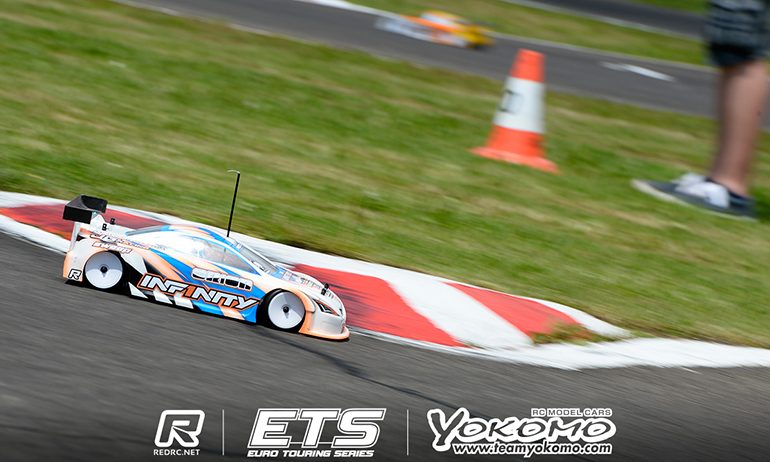 3/10ths slower second time round Groskamp said, 'I think the track is slower than before but for me its still ok'. While the Dutch ace said it could be due to a change in track conditions he feels it could also be to do with the hand out additive. Having used his own shop bought additive in the morning practice he said once he switch to the same brand additive on the sauce table the car feels slower'. The Team Infinity driver said while the Xray chassis he has opted for on his first ETS outing with the for now nitro focused team 'feels a little loose at the beginning it is still consistent'. For tonight's opening qualifier, he said he is 'looking forward to Q1 to see how everyone's 5-minute pace is', adding 'Volker looks to have a good pace over 5-minutes'.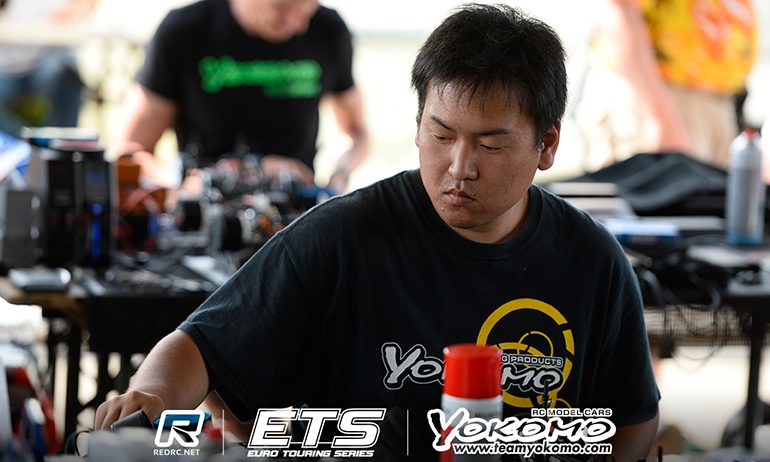 Former 2WD Offroad World Champion Matsuzaki put his improvement down to the fact he was starting to finally drive his Yokomo like a touring car and not a drift car. Having spent the last 2-weeks in Europe attending the RC Drift World Championships, he said with all the teams trying different small changes each run the change he made for the final practice brought 'good results'. Happy with is BD7 for qualifying he said he needs more practice for 5-minutes and to drive more consistent.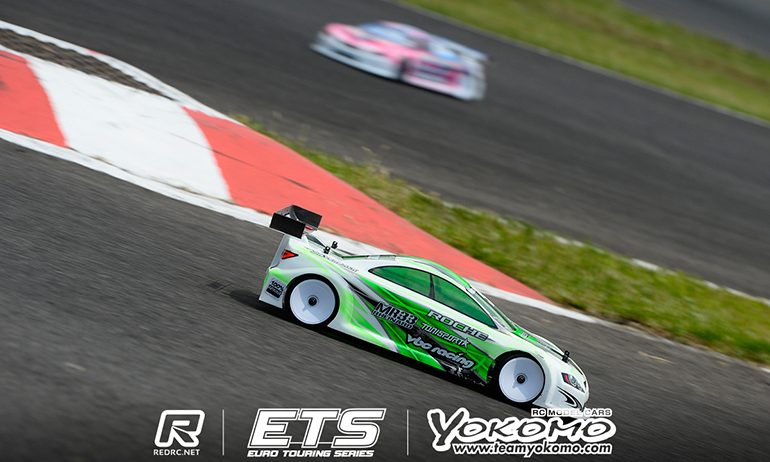 'So so' was how Urbain summed up his latest run. The French VBC driver said a spin on his second lap meaning his 3-laps were not good but added 'my pace was no good anyway'. Describing his VBC as having 'felt different', he said he is not sure whether there were drops of rain during the run. Having made only 'minor tweaks' to his D08 for the round he said 'I hope it was the track and not the car'. On his P5 he said it was 'much better than usual but there is more in the car'. Starting the first qualifier directly in front of Volker, he said, 'Its a shame I'm in front of Ronald as he will be on my tail'.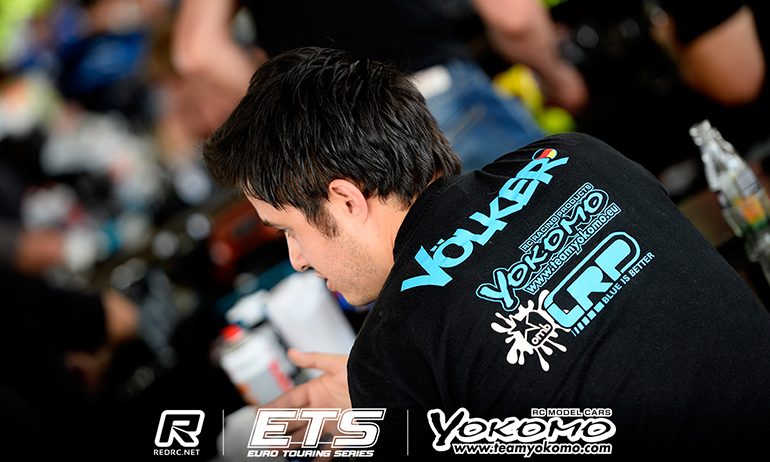 'We didn't improve the car at the beginning, it was worse, the car was too loose', was Volker's reaction after they tried a different tyre prep. The reigning champion continued, 'mid run it was OK but I need better confidence in the car for the beginning'. Impressed by his team-mate's improvement he said, 'Hayato showed he is very quick and the car is good and we may follow in his set-up direction. Now we are running different set-ups'.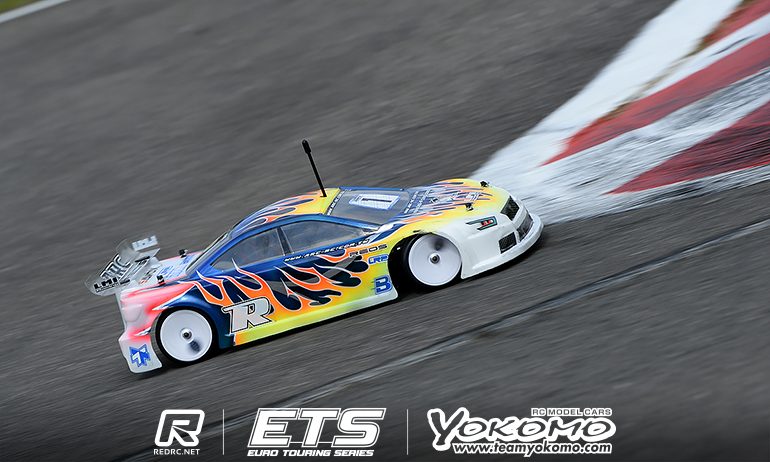 In the Xray Pro Stock class, outgoing champion Marek Cerny opting to race Modified this weekend and championship leader Jan Rathiesky unable to attend due to a shoulder injury, it was ARC's Lars Hoppe who would top the times from local driver Dirk Rischard and Xray's Mike Gosvig, the Dane also taking that position in Formula. In the Serpent Formula class Roche Jacques Libar was quickest ahead of Serpent's David Ehrbar.
View the event image gallery here.
---