June 24, 2016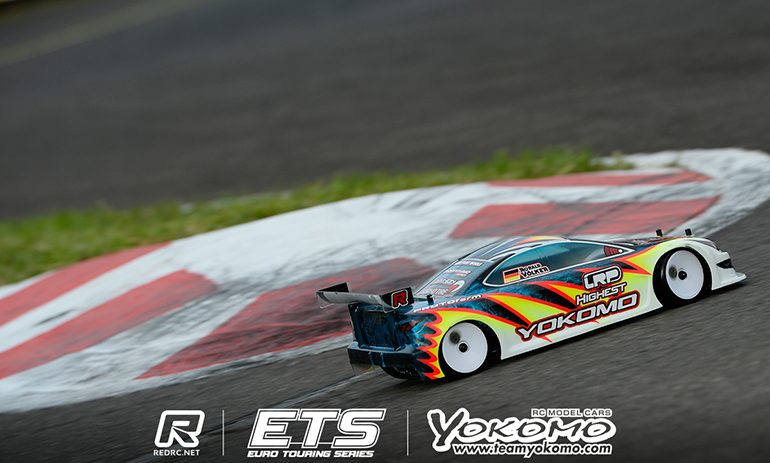 Ronald Volker claimed what could turn out to be crucial TQ run in a super close second qualifier at the ETS in Luxembourg. The Yokomo driver snatched the fastest time on the final lap from arch rival Marc Rheinard, the German power houses separated by just 0.039 of a second. Having taken the opening qualifier Bruno Coelho would struggle in Q2 eventually deciding to pull with a suspected bad set of tyres. With the championship leader having problems it would be Team Infinity driver Jilles Groskamp who would be the top Xray taking his example to third ahead of the factory car of Alexander Hagberg.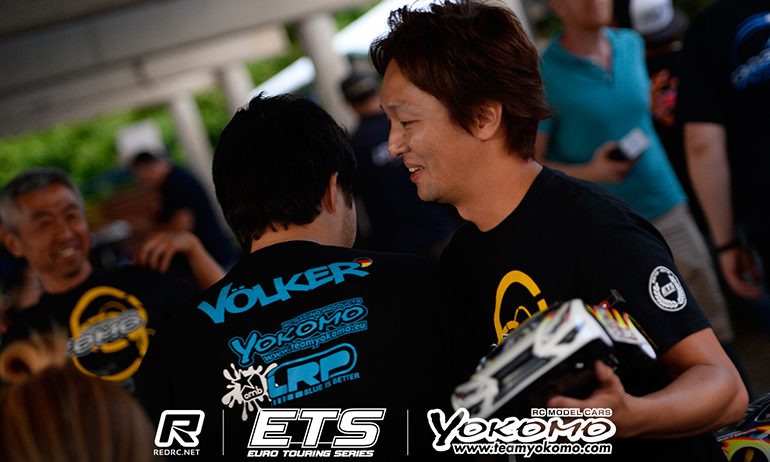 'That was a super exciting qualifier' was a very pleased Volker's reaction after taking the second round. Disappointed to miss out on Q1 by 1/10th of the second, he said, 'the car felt great at the start but half way through it started to lose some steering and Marc was catching me. Then on the second to last lap I messed up and made a mistake at the chicane, it was then basically a heads up last lap'. Admitting beating Rheinard made the result that bit more satisfying, the 5-time reigning ETS champion said, 'Its great to be back in the game after our difficulties in controlled practice'. The fastest time of the two qualifier and with rain forecast for tomorrow he added, 'Nothing is won yet but this run was an important one if it comes down to fastest time. The pressure is now on Bruno to TQ the next one'. 'Happy the day improved a lot' he said 'its down now to the weather and everyone is telling me it will be raining in the morning'.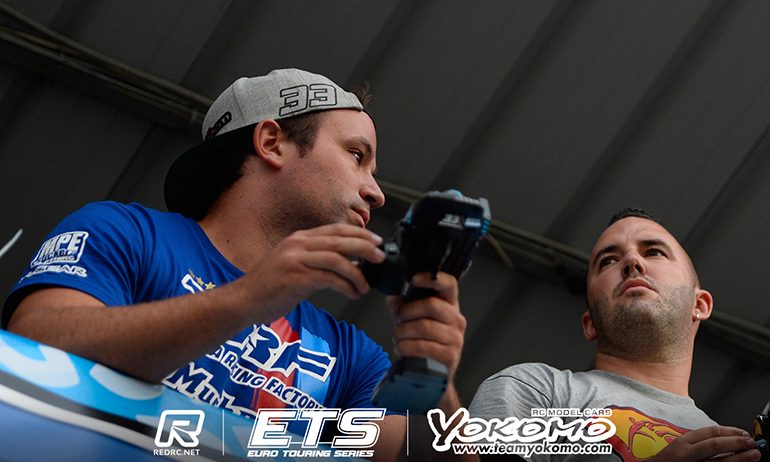 Rheinard was clearly frustrated to miss out on an important TQ round. Asked about his run he replied it was 'just shit, no TQ'. Commenting on his car performance, the Tamiya driver who sits second in the points standings said it was 'not bad' but it did 'a crazy thing and went full power into the corner' causing him to overshot and lose over 1-second. Packing up his gear he felt the glitch may have been caused by his receiver.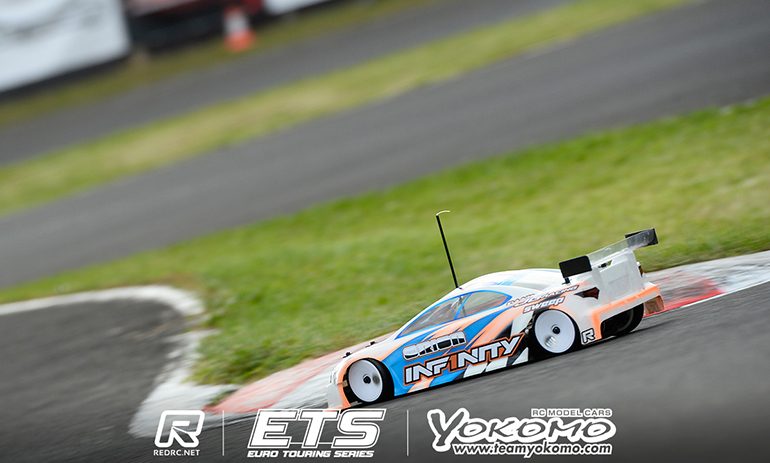 'I can be really happy to to finish just .6 off of Ronald and Marc, they were really killing it'. The Dutch driver who was on the podium in Luxembourg last year said his Orion powered T4 had a little understeer compared to before but he was still 'super close' adding 'the pace is there'. Hoping it stays dry tomorrow so he can get one more round in, he believe with most drivers having used up their 2-sets of allocated Volante tyres he will be in good shape as his car has good pace on used rubber. 'Super happy with how the day went', this being his first electric event as an Infinity team driver, he concluded 'there is a good vibe in the team and I feel very relaxed'.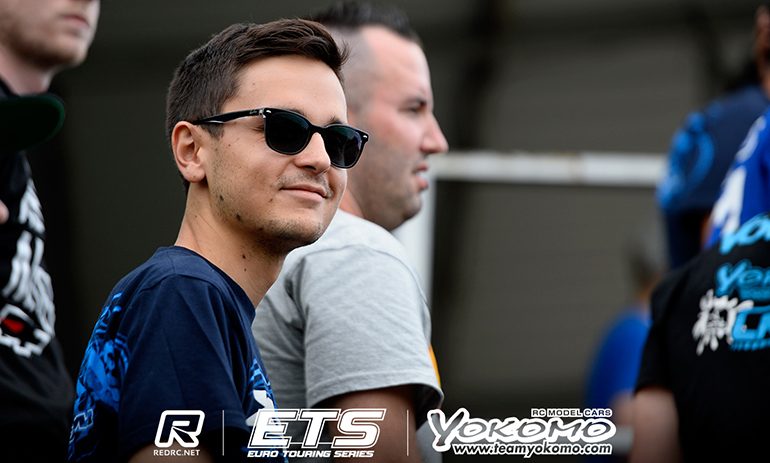 Having pulled off on the opening lap of Q1 after a mistake so as to save his tyres, Hagberg said his ORCA powered T4 was 'pretty good after a small set-up change'. With no time for the first round he said he had to do a safe run and with a P4 now he will 'push for a higher result tomorrow'. With still a brand new set of tyres at his disposal, the Swede could be well positioned should a dry round be possible. For team-mate Coelho Q2 would be frustrating. Having made no changes to his car, the Portuguese star said he had 'zero traction'. Describing it as 'like driving on ice', he said even under braking the car was locking wheels and he can only put it down to bad tyres.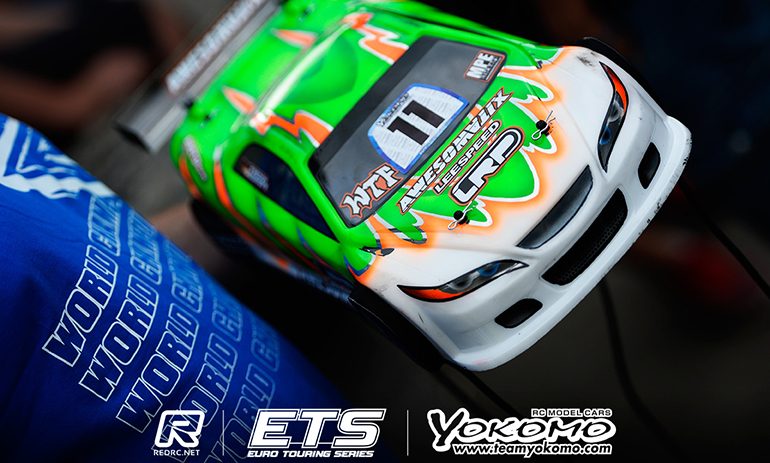 Backing up his P6 in Q1 with a P5 in the days closing qualifier, Freddy Sudhoff said the run was 'better'. Making a set-up change, the factory Awesomatix driver said this 'improved the car a lot' but the German said the cooler conditions also suited the A800 more. Overall a cleaner run than Q1, he said he 'had one moment at the end of the straight when (he) hit the curb but nothing bad happened'. With most drivers now on used tyres for the scheduled 2 remaining qualifiers, Sudhoff said he is 'looking forward to see how everyone runs on used tyres' adding 'I just hope it stays dry now to find out'.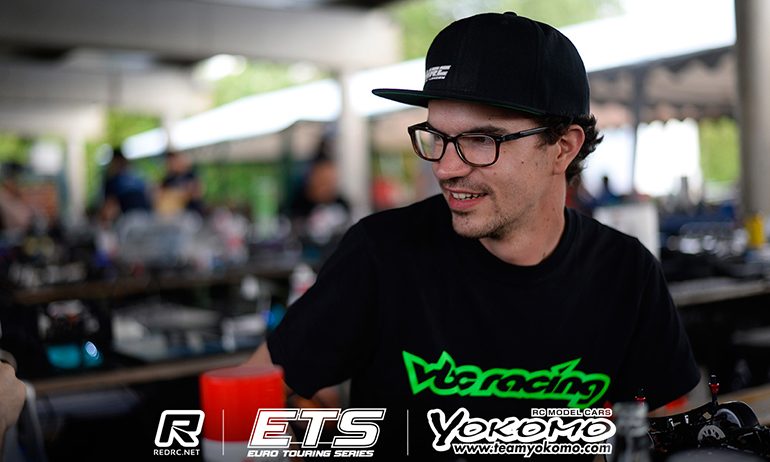 Completing the Top 6 and therefore securing a place in the A-Main for what is his home race, French VBC driver Lucas Urbain said 'At least I got the job done. It was so crazy tight, 5th to 13th was covered by just two seconds'. After a strong start to the qualifier he said 'there was too much of a drop in the car'. Having to work in the morning until midday he is one driver who wouldn't mind waking to rain tomorrow. Behind Urbain, Singapore's Nicholas Lee got a P8 for the round followed by Capricorn's Kyle Branson, Awesomatix' Olivier Bultynck and the VBC of Yannic Prumper.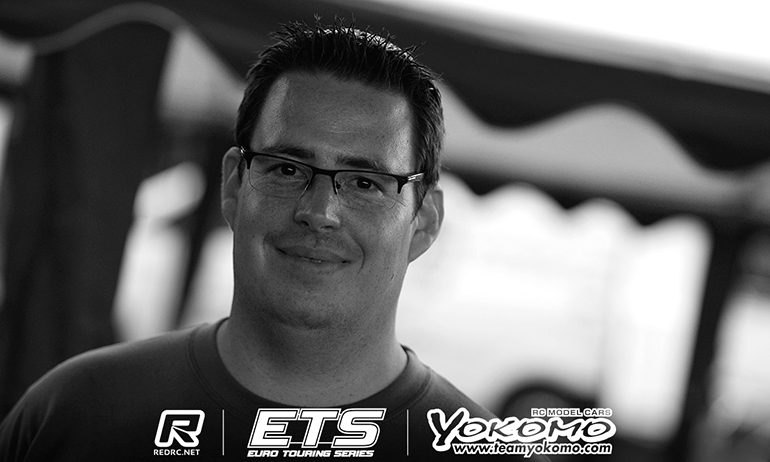 In Pro Stock Lars Hoppe continued his reign of the class as the qualifying top seed made it 2 out of 2 taking Q2 ahead of Bultynck and Xray's Tom Krägefski. In Formula David Ehrbar recovered from a mistake to also make it two from two, the Serpent driver's closest challenger being Luxembourg's own Jacques Libar driving a Roche.
View the complete event results here.
View the event image gallery here.
---