February 24, 2017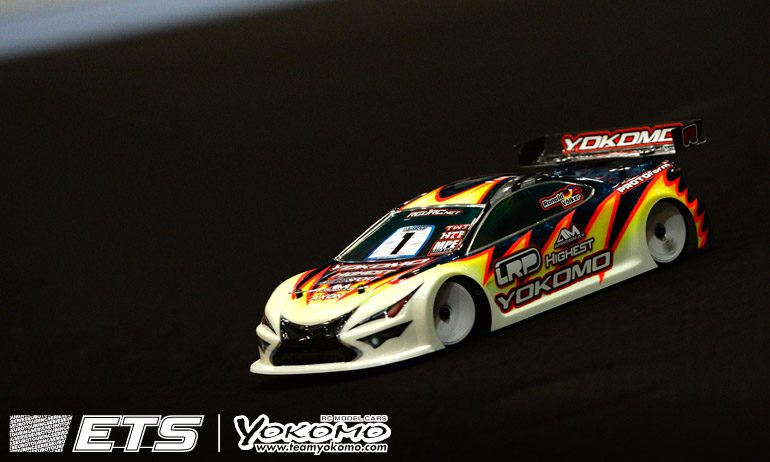 Ronald Volker is the top seed for qualifying at the ETS Germany, the Yokomo driver's time from the first timed practice remaining unbeaten. While Volker would fail to improve on his time his closest rivals would but only by the slightest of margins. Improving his fastest 3-consecutive laps by 0.004, Bruno Coelho would stay second fastest with the highest improver being VBC Racing's Marc Fischer who would knock team-mate Lucas Urbain from P6. Improving by a more significant 0.161, Infinity driver Marc Rheinard would again complete the Top 3 ahead of Yannic Prumper and Akio Sobue, the second & final controlled practice a carbon copy of the Top 5 in CP1.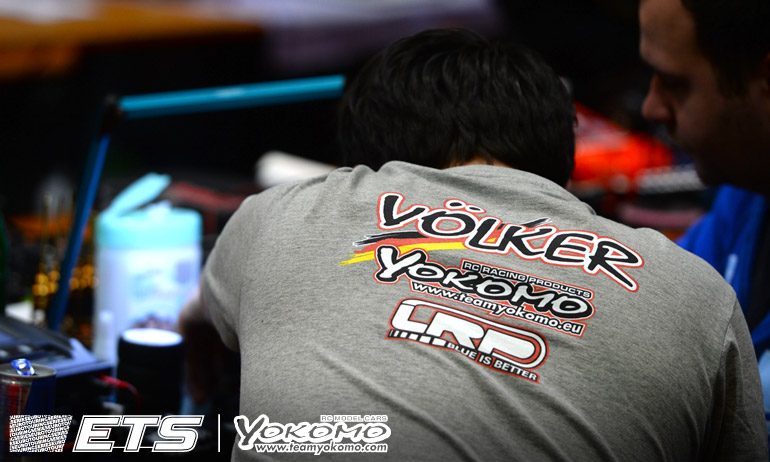 Making a front end set-up change to his LRP powered BD8 after reporting too much steering in CP1, Volker said the result of the change 'was worse' and he would 'go back to the CP1 set-up' for the opening qualifying.  Describing final practice as 'still a fast consistent run', the World Champion concluded, 'everything is looking promising for Q1'.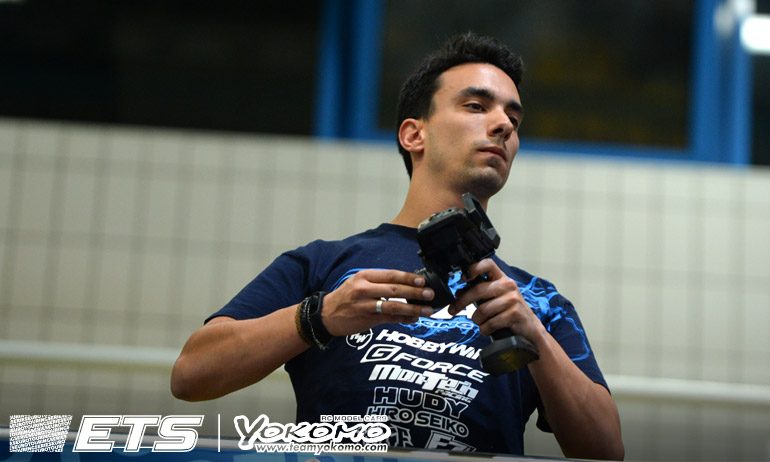 While his time improvement was negligible, Coelho said, 'for sure its much better now but we are still not on the pace'.  Asked how he felt his Hobbywing powered T4 was on 5-minute pace going into the first qualifier, last year's Muelheim-Kaerlich winner replied, 'for sure we are a little slower than Volker I I think we will be better for qualifying as we found something on the car that was not perfect so we definitely can improve from that'.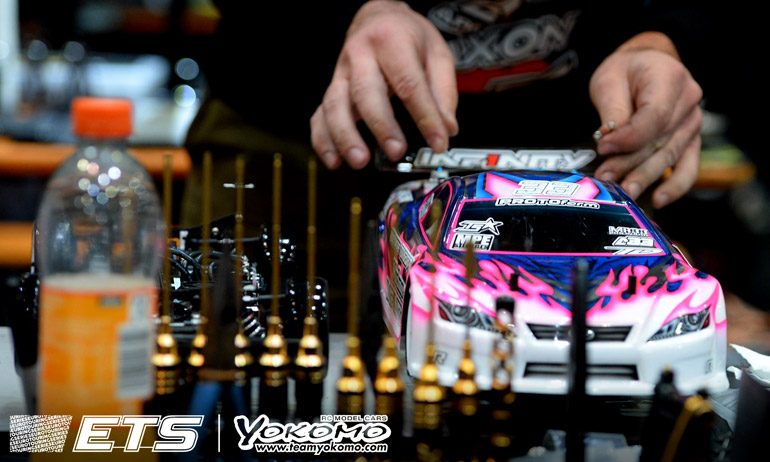 Rheinard put his improved pace down to his handout Volante tyres getting better after another run.  With this a home race for the German, who lives just 15-minutes from the temporary track, he said his prototype SMJ 'still doesn't feel right' and for qualifying he will 'check it is all straight'.  Planning no set-up change, he said his aim was to 'try put in a safe Q1'. Team-mate Sobue, said a change to lighter oil shock oil made little change with the car still 'difficult' and for Q1 he will go the opposite direction with the shocks and go to a heavier oil.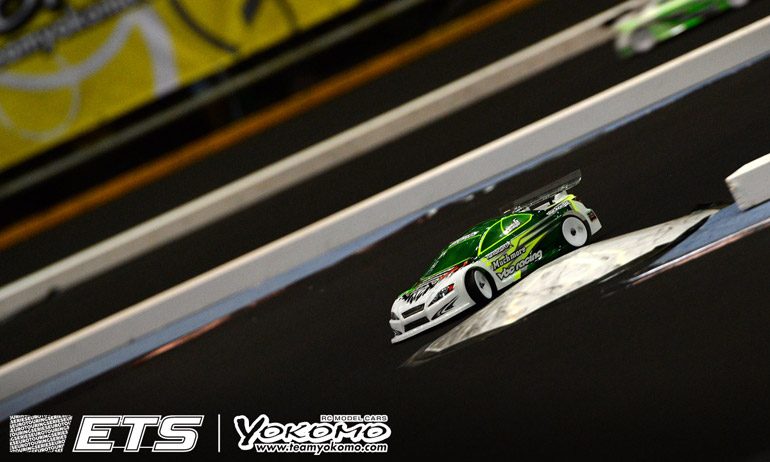 Changing to a softer diff in his VBC, Prumper said, 'It actually felt the same and the time was almost the same'.  The former ETS race winner is still confident he has a good car for 5-minutes concluding, 'my target is a clean run for the first qualifier'. Team-mate Fischer summed up his improved performance with 'it was ok'. His first ETS outing with VBC, he said a shock set-up change had made the car 'easier to drive', it having been 'too edgy before'. Having tried a front shock set-up change on his WildfireD09 Urbain said 'it was worse' and now 'too difficult to drive' he will go back to his CP1 set-up for Q1.
View the complete event results here.
View our event image gallery here.
---