April 7, 2017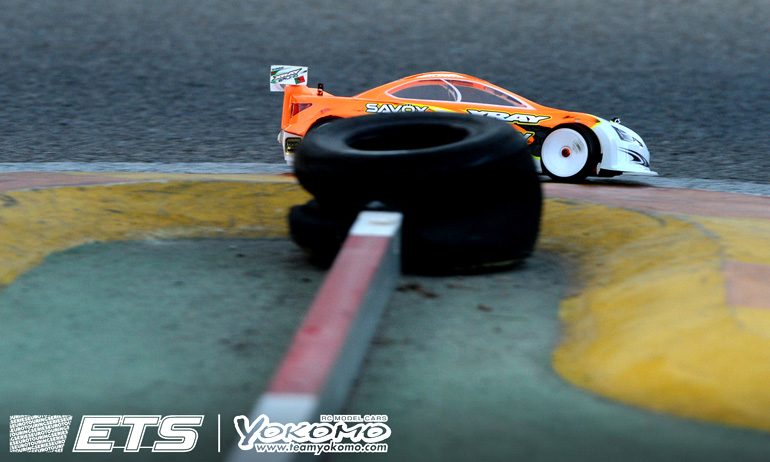 Bruno Coelho has capped off the opening day of the Euro Touring Series in Spain with a TQ run in the first round of qualifying.  Having topped practice, the Xray driver found himself behind the Infinity pairing of Akio Sobue and Marc Rheinard early in the qualifier but as their paced dropped off the reigning champion was able to move to the top of the timing screens to TQ by almost 9/10ths from Sobue with Rheinard third a further 4/10ths back.  Never posing a real threat for a TQ run, Ronald Volker would open qualifying with a P4, the World Champion clearly frustrated he couldn't match his rivals pace at the beginning of the heat. Finding himself in the second fastest heat, Jilles Groskamp would break up the finishing order of the top heat to post the fifth fastest time ahead of Alexander Hagberg.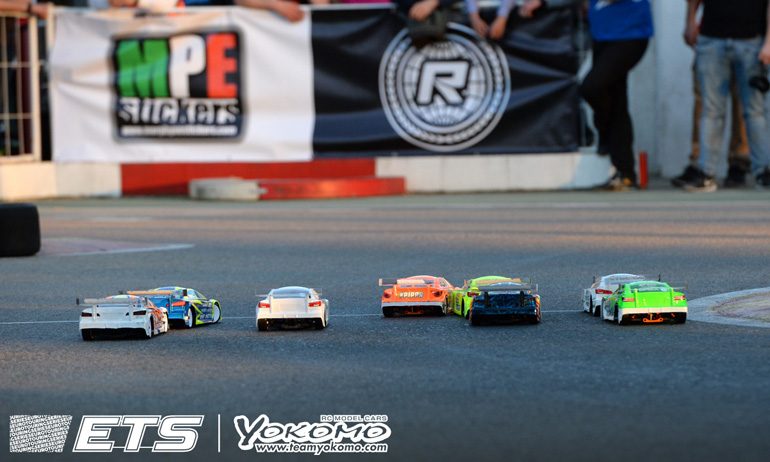 'The car was perfect, and like we expected it didn't drop off pace so much', was Coelho's reaction.  Winner of 2 of the 3 ETS rounds held on asphalt last season, he continued, 'we tried different things over the practice with tyre prep and some other things and we arrived at a good point for qualifying.  Its super good that we took the first qualifier and lets see if we can continue tomorrow'.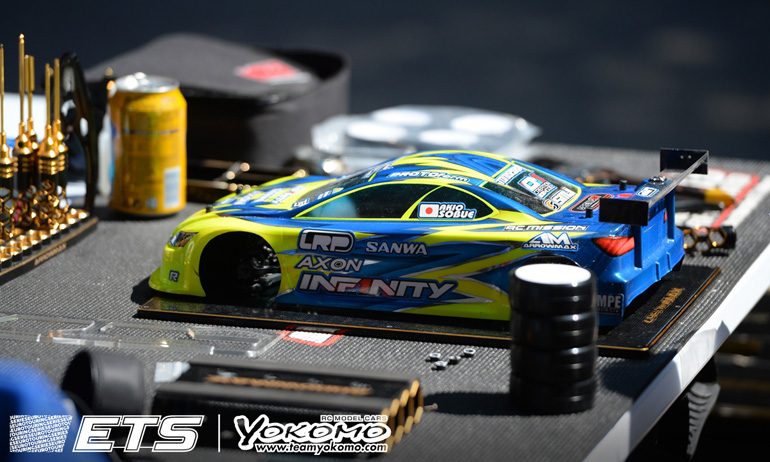 'A good start for me and also the team' was how Sobue summed up his performance.  Describing a set-up change after controlled practice as making his ProtoTC 'much better' allowing him to set the fastest lap, the Japanese ace said 'but it still needs something more'. Asked what he needs to improve he replied, 'it was more aggressive but this made it use too much tyre and it started to push after 3-minutes, then Bruno was a little faster'.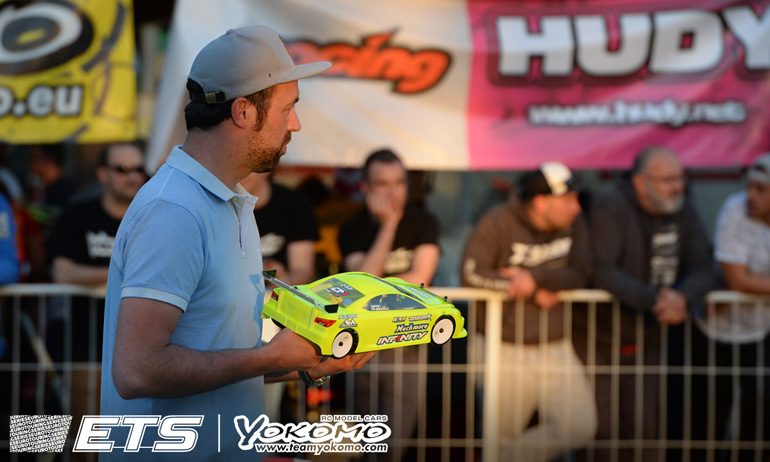 Rheinard said, 'I think that was a perfect start and there was another Infinity in second.  We had 4 cars in the Top 8'.  Running back over his run, the German said, 'It started good but then started to push to the left because there are many left corners.  I was just missing some steering but I think this was because my shocks were maybe too stiff.  Otherwise I am happy to have a Top 3 already as well as with the team's performance so far'.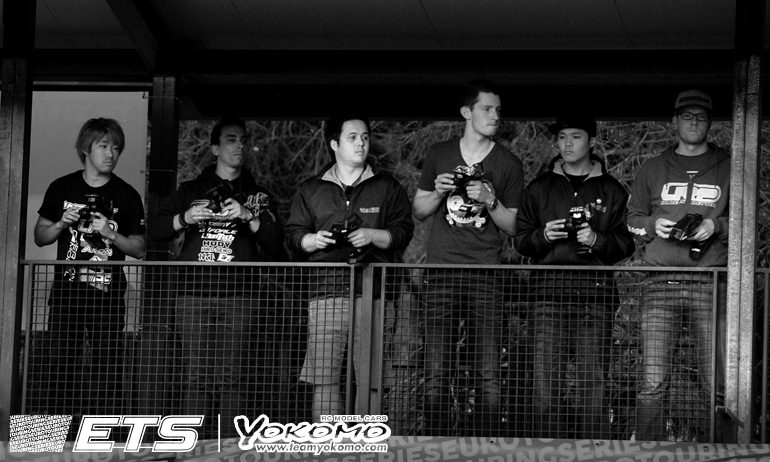 Summing up his opening qualifier Volker said, 'clearly its not what I wanted'.  The Yokomo driver continued, 'the problem is still there and we don't have the perfect tyre prep.  We lost time to our competitors at the start because of this.  Also I wanted to be able to attack harder but I had a little understeer'.  With work to do for Q2, he said, 'there is a practice in the morning but we will have to see if the conditions are ok to get valuable information for helping us improve the car for Q2'.  Compounding his disappointment, it was not a good round for the Yokomo team with Christopher Krapp on target for a Top 4 time before his BD8 shutdown with a lap to go and Nicolas Lee who was on for a Top 10 time had his car dump on the last lap.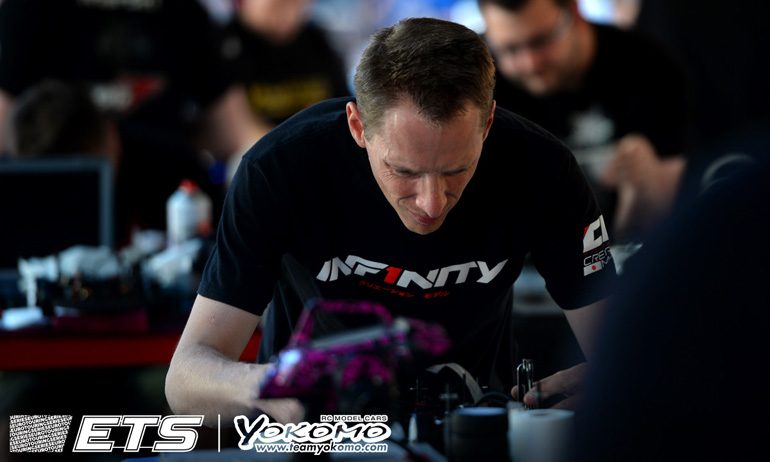 With problems with his car in the faster of the two controlled practice costing him a spot in the top heat, Groskamp said, 'It was of course hard being in the B group because you don't know your pace. Viktor (Wilck) started ahead of me and I knew he was fast so I followed him.  I caught him and passed him so I knew it was a good run'.  On his Infinity ProtoTC, last year's ETS Luxembourg winner said, 'It is still lacking overall bite but I'm happy with 5th as I didn't expect it after my problems in CP2 but I rebuilt the car as it was in CP1 and it was better'.  Looking to tomorrow's three qualifiers, he said, 'I think it will be interesting to see how people are on used tyres'.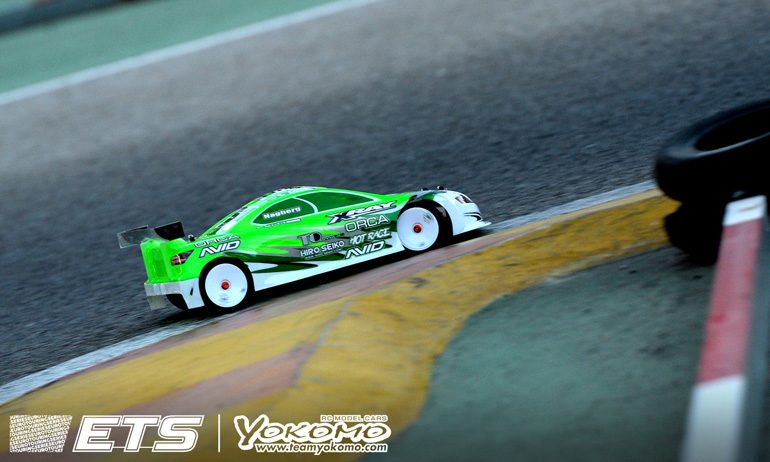 'Not so bad, almost back to normal now' was how Hagberg summed up completing the Top 6.  He continued, 'I was able to hang on with the quick guys at the start but then it dropped off at the end but we can work on that for tomorrow'.  He concluded, 'its a decent start'.  Behind the Xray driver, VBC Racing's Yannic Prumper got a P7 ahead of Naoto Matsukura, the Japanese driver doing well to make the Top 10 after crashing coming onto the straight early on in the heat.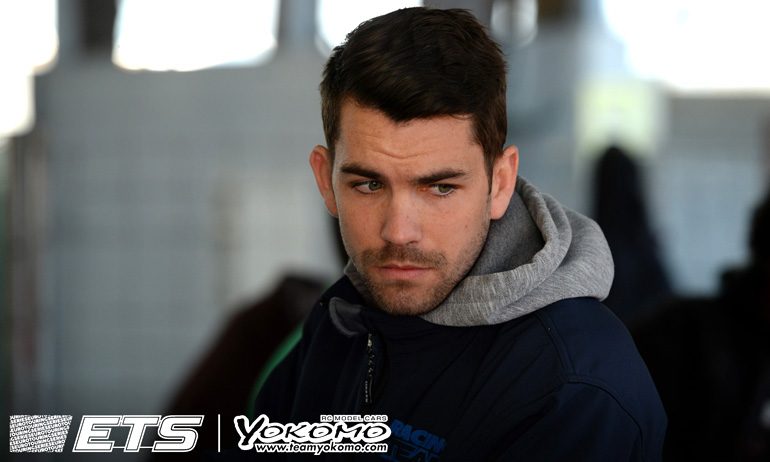 In the Xray Pro Stock class, winner of the season opener Alexandre Duchet backed up his top seeding position by TQ'ing the first qualifier. The French Xray driver set the pace ahead the Schumacher of Dane Nicolai Lindegaard with Johannes Sperr completing the Top 3.  In the Scorpion Power Formula class VBC driver Ivan de La Calle took Q1 ahead of Shepherd's Olivier Bultynck and reigning champion Jan Ratheisky with championship leader David Ehrbar fourth.
View the complete event results here.
View our event image gallery here.
---