July 30, 2017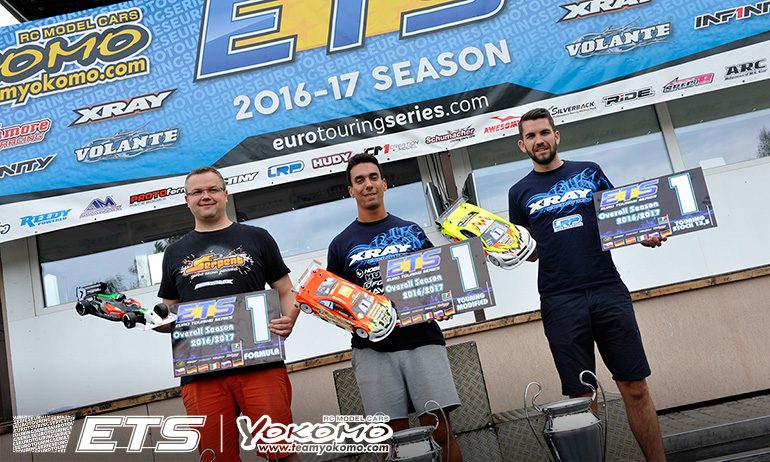 The final round of A-Mains at the ETS Season #10 finale has been rained off. A weekend of hot conditions with around half an hour left to go to bring the season to a close, heavy rain arrived at Minidrom Ettlingen drenching the track and ending any chances of running the A3.  With the overall wins in Modified and Formula already decided in A2, Bruno Coelho and Tim Benson the winners, it was the Pro Stock class that lost out.  With Olivier Bultynck winning A1 and Alexandre Duchet A2, with only two Mains run it was the best result of two to decide the final result with a fastest winning time giving it to Bultynck over the new champion Duchet.  Tobias Vogel, third in A1 completed the podium in Germany.  In terms of the podium for Modified, a faster P2 in the opening A-Main would give Infinity's Naoto Matsukura his second consecutive podium while Xray's Tim Wahl, second in A2, celebrates his first ever ETS podium, the German putting in a great home event.  Behind first time ETS winner Benson, in Formula Matej Dobnikar would end the season with his best ever result finishing second while Jitse Miedema, second in A2, completed the podium. Newly crowned champion David Ehrbar rounded out his season with 7th place.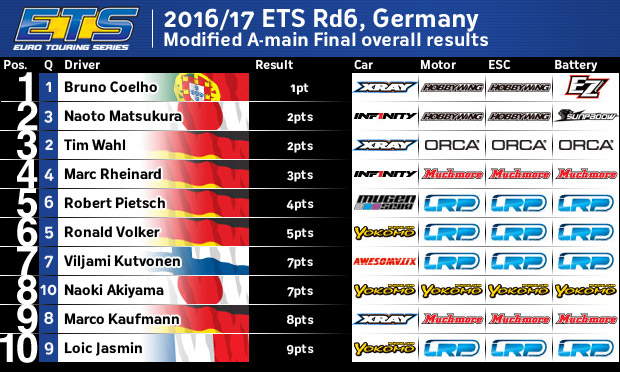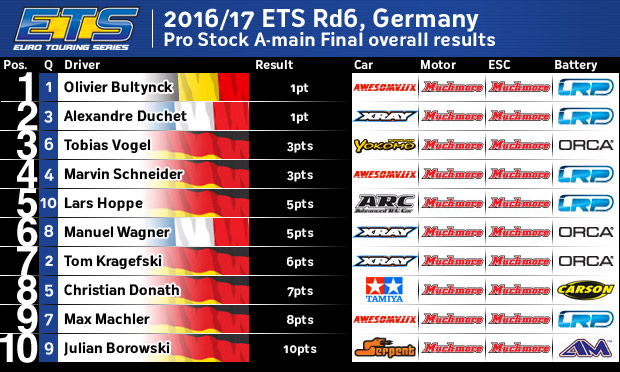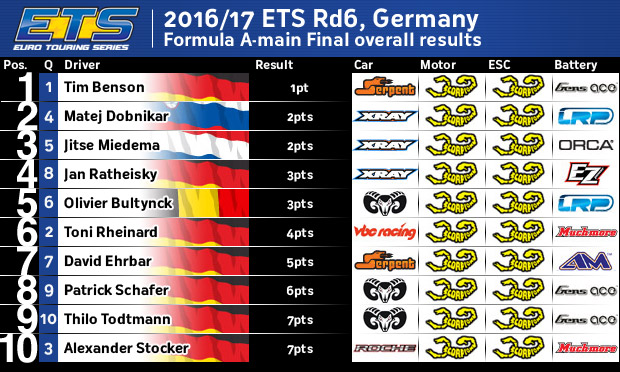 View the complete event results here.
View our event image gallery here.
---