July 28, 2017
Ronald Volker is the early benchmark at the Yokomo Euro Touring Series Season Finale in Germany.  Having topped free practice at Minidrom Ettlingen, the Yokomo driver remained top of the timesheets in the first of the two rounds of controlled seeding practice as he continued to get the most from his car on the track's unique asphalt and banked corners.  Closest to Volker, as he had been in Free Practice, would be Bruno Coelho albeit it by half a second – the Xray driver having a tyre issue and only completing half of CP1 before pulling off. Infinity's Akio Sobue made it three different manufacturers in the Top 3 followed closely by team-mate Rheinard with Yannic Prumper and Meen Vejrak rounding out the Top 6.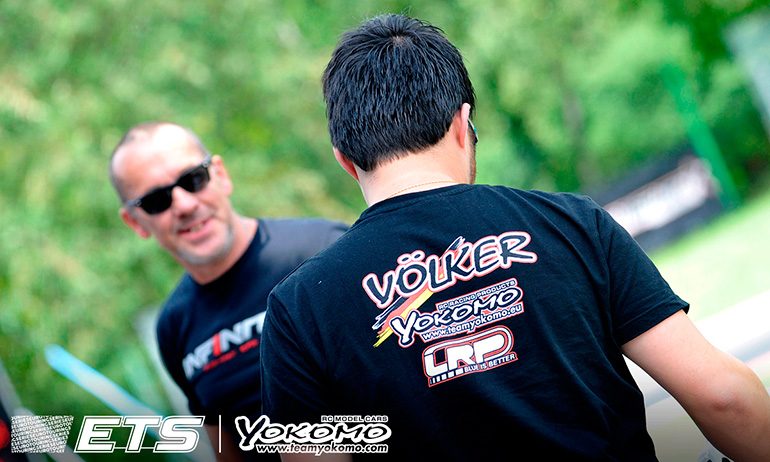 'The event is going pretty good', was Volker's reaction to topping the times.  The World Champion added, 'this track is very special and needs a different set-up and it definitely was a help testing here a few times before the race.  That testing has made it easier for me because unfortunately I don't have Umino at my side this weekend'. With Yokomo designer Yukijiro Umino and Volker one of the best known partnership in touring car racing, unfortunately Umino was unable to travel to the Season #10 finale due to his children taking ill but Volker had good news from Umino that they have now been released from hospital.  Looking to CP2 and the opening qualifier which takes place this evening, Volker said, 'Q1 will be nice and cold but tomorrow and Sunday's weather will change to warmer so this will change things and I just hope I am prepared for that'.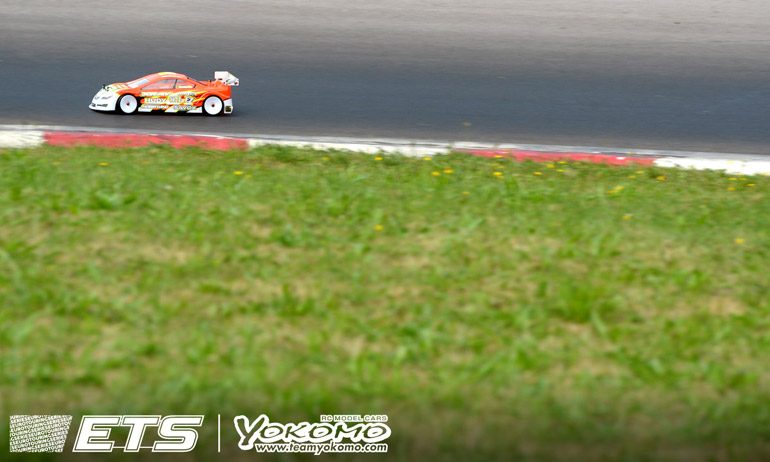 While having a tyre come unglued in CP1 causing his car to struggle in left turns, overall Coelho is happy with where he is at in terms of car set-up.  Having already successfully defended his ETS title, he said, 'I had a problem with the tyre after the second lap. I tried to do some more laps but it was undriveable so I stopped, but from the free practice I know the car is working really well'.  Having raced at Minidrom Ettlingen earlier in the month when he TQ'd 1:10 at the Euro Nitro Series and finished 2nd in 1:8, he said the track is equally a completely different challenge for electric as it is for nitro compared to any other track in the world.  He said the traction levels are 'more than normal and the banked corners make it challenging to find the perfect set-up'.
Fresh from being crowned Japanese National Champion last weekend before flying out to Europe, Sobue said, 'At the beginning my car is not so bad but after 3-minutes the time drops'.  With the car becoming 'loose', he said he struggles with 'no traction on power'.  With this race weekend his first time to run on the track, he said 'I don't like the track, you need a special set-up because of the traction'.  Having run a hard diff in CP1 he said he might change this for CP2.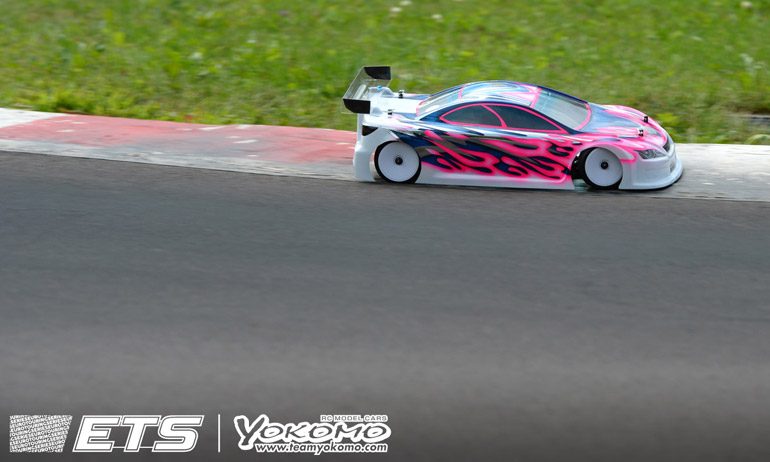 'We made a little bit of step forward by taking out the ARS but I still have no steering and have to lift early to make a turn', was how Rheinard summed up the first seeding run. He continued, 'I messed up my first lap which cost me a few tenths on my 3-laps but overall I don't think I'm that far off.  Ronald is a little faster than everyone because he did a couple of tests before but I'm still not familiar with the track yet, not the layout but the surface'.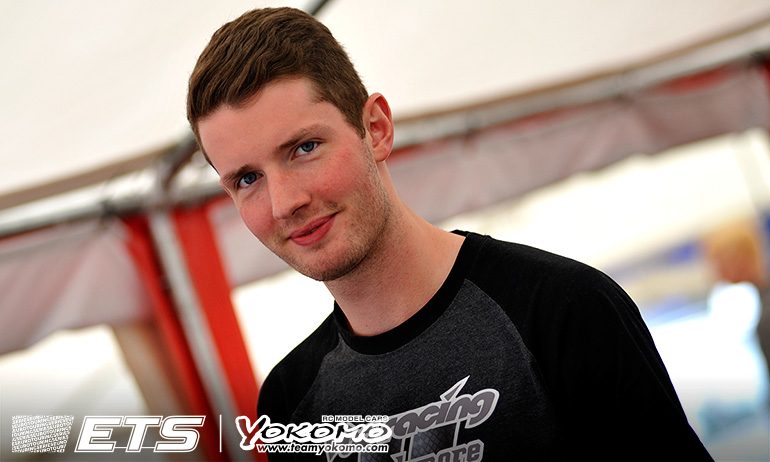 Summing up his P5 pace, Prumper said, 'the day started out not so good as yesterday but the last one (CP1) was good after we went back to the set-up I came to the race with. It wasn't good yesterday but somehow it works now'.  Another driver not a fan of the track the VBC Racing team driver said, 'the layout is OK but I think the surface is already damaged from the nitro cars'.  With his car developing understeer over the run he plans to try a harder geardiff in CP2 to try and make the car 'more solid over the 5-minutes'.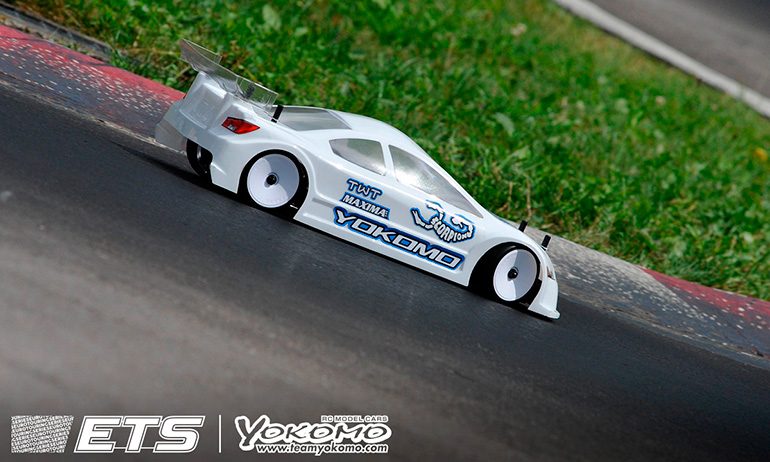 Reacting to setting the 6th fastest time over 3-consecutive laps, Vejrak said, 'It's getting better & better every run'.  The Yokomo driver continued, 'the track is special, we have nothing like this Bangkok.  It doesn't look difficult but when you drive it while it's fun it's pretty difficult.  You need to learn a lot especially how to manage the tyres so they don't overheat'.  Behind Vejrak, team-mate Nicholas Lee was 7th fastest with Christopher Krapp 9th, sandwiched between the two Awesomatix of Freddy Südhoff and Viljami Kutvonen.
View our event image gallery here.
---