October 28, 2017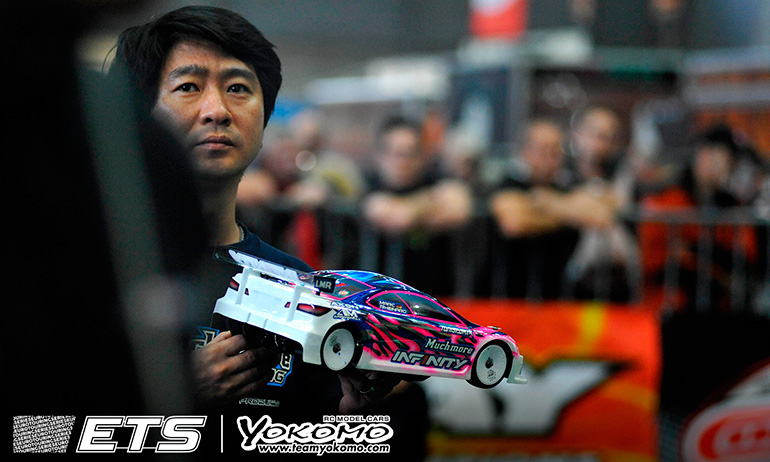 Having taken the opening qualifier of the new season of the Yokomo Euro Touring Series in Austria yesterday, Marc Rheinard has backed it up with another TQ run today in Q2.  The Infinity driver would set the pace once again from Awesomatix's Viljami Kutvonen, this time the Top 11 drivers making 24-laps.  Surprising even himself with P5 in Q1, Marco Kaufmann further impressed as he completed the Top 3 for the second qualifier ahead of Ronald Volker and Olly Jefferies and Alexander Hagberg.  Having opened the season as many expected by topping the times in practice, reigning champion Bruno Coelho's luck continues to be out as he again made a mistake in his opening lap as he did yesterday.  Starting Q2 last due his mistake filled opening attempt, the Xray driver would get passed on the opening lap by Rheinard following his contact with the board in the middle of the second corner.  In the end he would salvage a P8 from the run.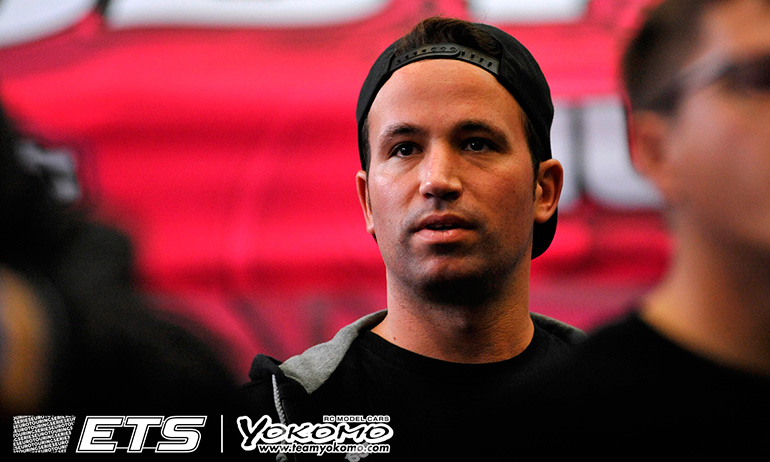 'A perfect start again' was Rheinard's reaction to Q2, the German's IF14 also setting the fastest lap on his opening lap.  Summing up the run he said, 'I made a big gap between me and Viljami on the first lap which helped a lot'.  He continued, 'When Bruno crashed I went passed him but I didn't know if he was going to be faster and if I was going to have to left him pass.  My car was really good and we had the same speed so I didn't have to open'.  Having only refreshed the shocks from yesterday, he said tyres are his focus for Q3 adding he is not sure whether to run the same set again or go to his second set. With four runs on his first set of the championship's Volante handout tyre he feels they might be getting too old for another run.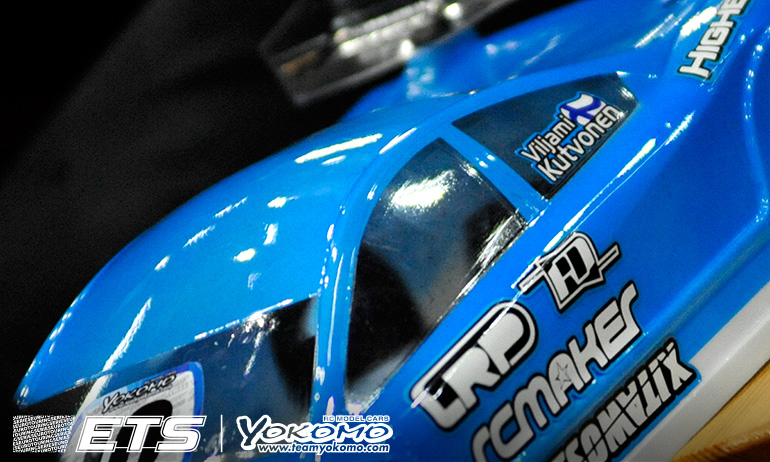 Viljami summed up Q2 by saying 'it was pretty good'.  The Finn said having made small changes to his car it was easier to drive but said he lost out on the TQ in the first minute when his car was not as good. Putting that down to his tyre prep, he will change this for the next qualifier in the hope he can have a quicker car earlier on as his fastest lap didn't come until lap 10 of 24.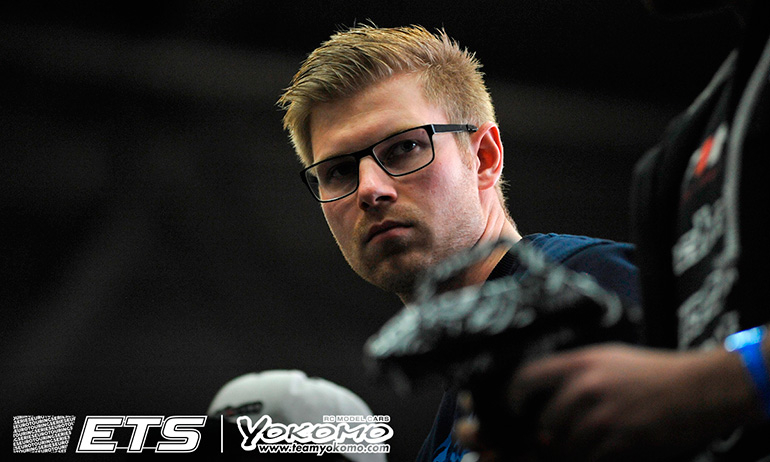 'I changed nothing but now my driving was better' said a very pleased Kaufmann.  The German continued, 'the car is still very very good and I don't think I will touch it for the rest of the weekend.  I will just put on additive'.  Having a moment when he got his T4 up on 2 wheels, he said there is probably still room for improvement from his driving but added it would be 'not much'.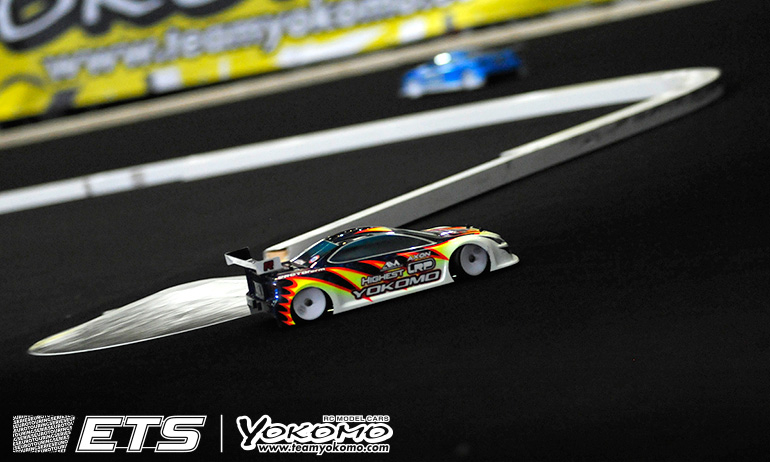 Surprised to find himself being beaten by Kaufmann, Volker said, 'changes we made didn't improve the car at all'.  The World Champion added, 'the left right balance felt fine but the set-up is still off in terms of pace. I wish my 2-seconds off TQ was because I had a mistake but I didn't'.  Looking to Q3, the Yokomo driver concluded, 'We need to make a bigger set-up change'.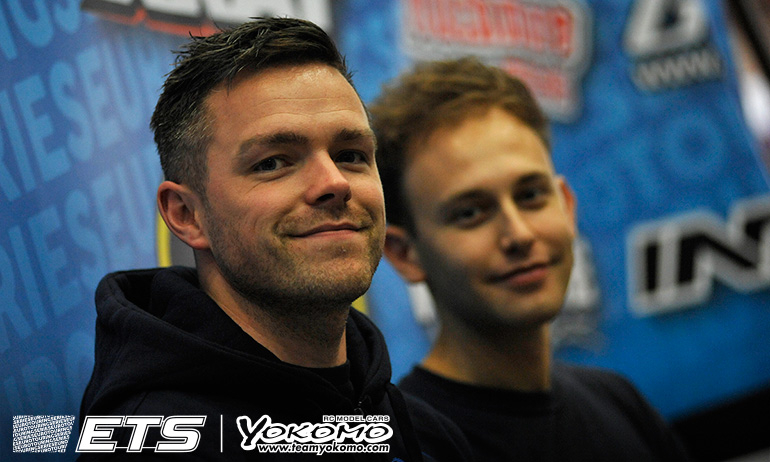 'Alright but not perfect', that was Jefferies view of his Q2 run, the British driver having posted a P7 run yesterday.  The Xray driver said the obstacle is 'just driving style'.  Pleased with his car he continued, 'It is very different to back home to how the grip is here. 'I'm used to the cars sliding around but here they are glued to the track and this driving style is alien to me but we are getting there and now we are pretty close'.  Taking a lot of instruction from his pitman on how he needs to be driving the track he said he starts out well but fall back into his normal style of driving mid way into the run'.  For the next one he will try to 'just drive it different' for the full 5-minutes.
View the complete event results here.
View our event image gallery here.
---