October 29, 2017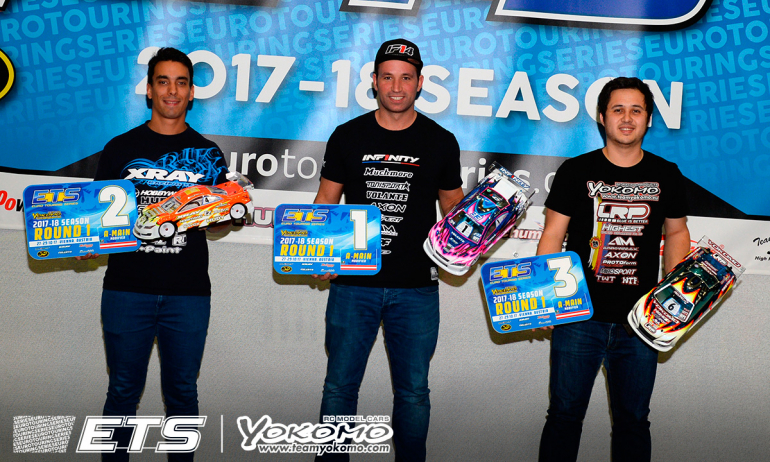 With Marc Rheinard putting in a dominant performance to wrap up his first ETS win in 2-years in the second A-Main, the closing race in Vienna, Austria, was a battle for other two podium places.  In the end while the order was a welcomed change, it still had a familiar look as Bruno Coelho and Ronald Volker completed the line-up.  With Rheinard sitting out the race, it was Viljami Kutvonen who started out front, and despite losing the speed that yesterday allowed him to qualify second, he was hopeful of a repeat of the podium finish he opened last season with.  With Coelho getting by Marco Kaufmann quickly, Viljami put in a valiant effort to hold the reigning champion behind him but little over half way in Coelho put an impressive move on the Finn. While the Awesomatix driver tried to come back at him he would touch the boards allowing Alexander Hagberg and Volker through.  With Coelho clear up front, Hagberg had to fend off the fastest man on the track Volker but after contact in A1 the German showed great patience with third enough to give secure the final podium placing.  Hagberg's P2 for the round would see him take 4th from Viljami on the tie breaker, the result a big disappointment for the latter following his pace in qualifying.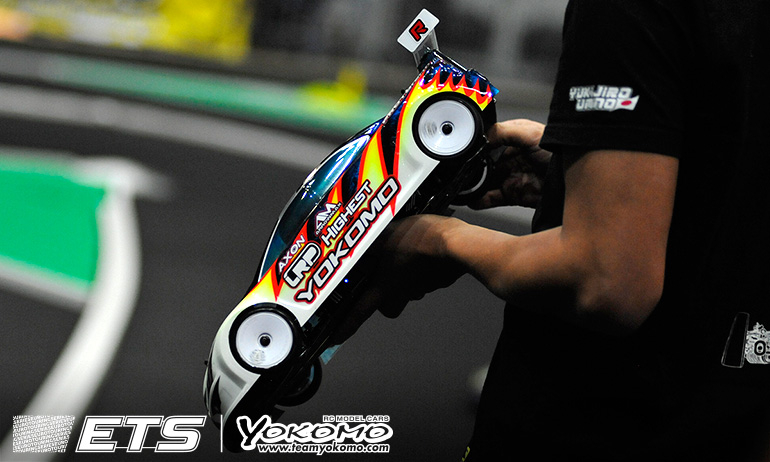 A driver whose pace went the opposite direction to that of Viljami with him only qualifying sixth but ending up on the podium with the fastest lap of the finals, Volker said his set-up changes were tyre related.  The World Champion said, 'we ran front front tyres from both my sets and that was crucial to my improved pace from A1. I don't want to blame the tyres but it is something we need to understand better and have a strategy for for Round 2, because of this P3 was the best I was able to do today'.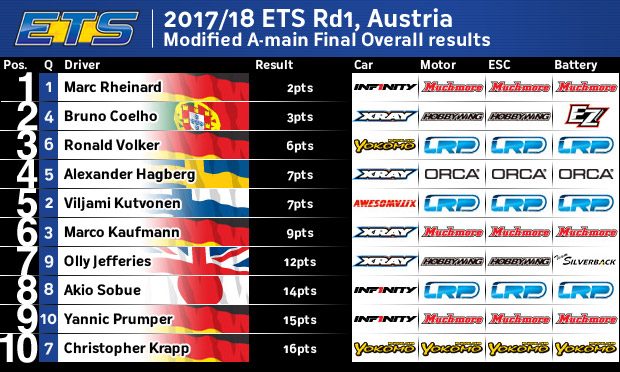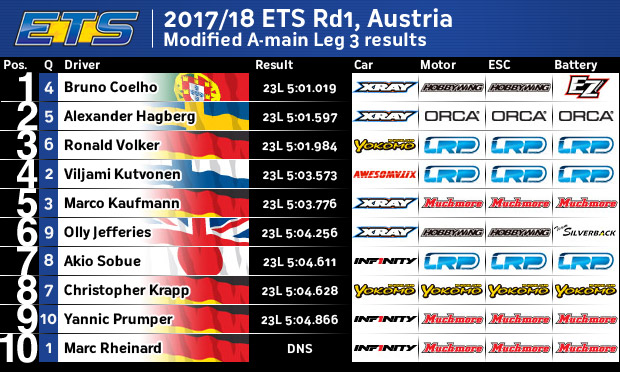 View the complete event results here.
View our event image gallery here.
---