October 29, 2017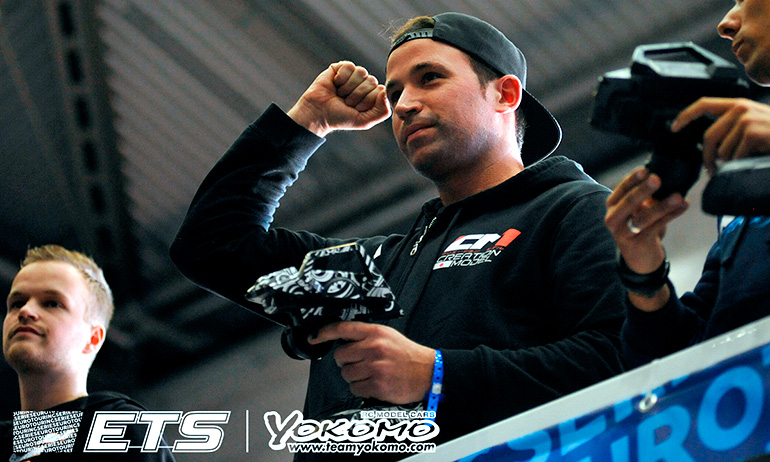 Marc Rheinard got his first full season of ETS as an Infinity driver off to the best possible start by taking the overall win in Austria with another clear win in A2, again finishing ahead of reigning champion Bruno Coelho. Wrapping up his long run as a Tamiya driver at the season opener last year before moving to newcomers Infinity for Round 2, today marks the German's first ETS success with the team and the first for the team as a manufacturer.  Also claiming the TQ in Vienna taking all four qualifiers, Marc's first win in almost two season's sees the former champion go away with the maximum points available with him admitting himself he doesn't know when he last had such a dominant weekend.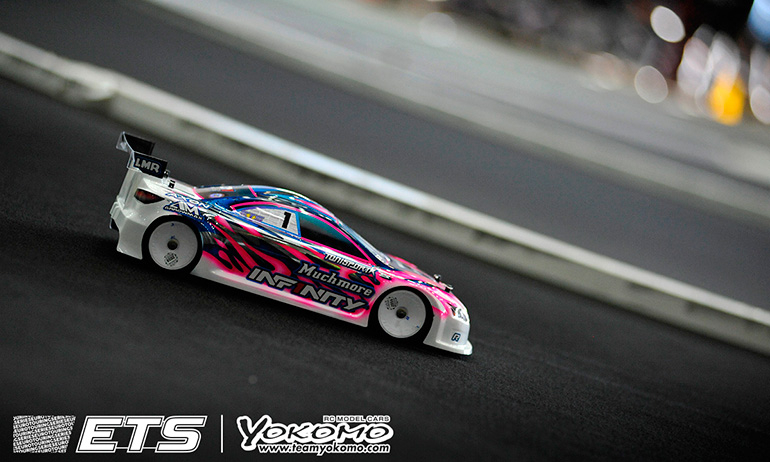 'Couldn't be better', was Rheinard's reaction after the race, his winning margin over Coelho in A2 1.7 seconds.  With his last ETS win coming at the Season #9 opener in the Czech Republic, the battle for the win going to A3 on that occasion, the 4-time World Champion continued, 'everything worked this weekend both from my side and from the car. I have to thank Kotonori (Fujiwara) from Infinity and Mr. Jang from Muchmore for a great car and motor.  Everything was perfect and we had three cars in the final.'  On his A2 encounter, Rheinard said, 'It was again like A1, I could make a gap on the first lap.  Viljami has no speed today which is good for me'.  He continued, 'I knew Bruno was faster than me but I knew I had almost a 3-second which was too big a gap for even him to close so I could drive a safe race to the end'. Joking he doesn't remember the last time he wrapped up an ETS win in A2, this his 15th victory of the championships, he said, 'I could not have asked for a better way to start Infinity's first full season of ETS and I hope we can continue in this way at Round 2' – the second round taking place in home country at the start of February.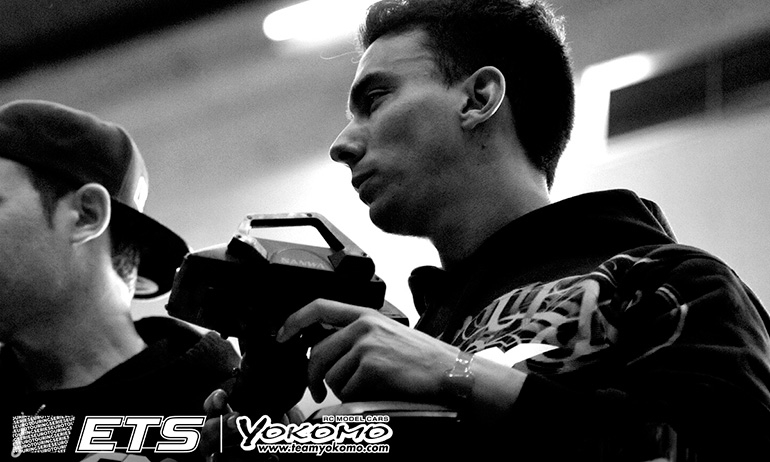 'It was a little bit complicated', was how Coelho summed up A2.  Starting behind Xray team-mate Marco Kaufmann, the pair would clash twice in the space on two corners.  He continued, 'I made a good start and overtook Kaufmann at the end of the straight. I was already on his inside and he tried to close and I crashed him or should I say he crashed me.  Then I turned around and he was there again and we crashed again.  It was unfortunate because I felt very confident for this final and maybe I could have raced Marc because my car was really nice now'.  Setting the fastest lap, he added, 'we are running a strange set-up to have it that the car runs straight and there was a big chance to fight with Marc but I lost too much time at the start'.  Aiming to salvage a second overall out of the weekend, he said, 'It will be hard. Kutvanen already has a 3rd and he starts at the front but now I am very confident with the car so we will see'.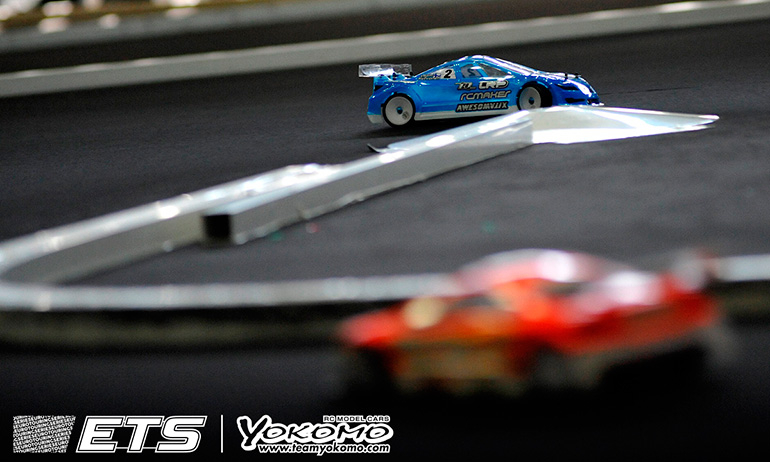 Managing to hang onto a P3 in A2 ahead of World Champion Ronald Volker, Viljami was clearly lost for words on his performance drop off today.  The Finn said, 'I don't now.  I really don't know where my speed is gone from yesterday'.  The Awesomatix driver who qualified second continued, 'it feels like I am just sliding everywhere and I don't know what to do'.  Set to start at the front of the grid in A3 with Rheinard able to sit out the closing race, he concluded the way his car is working today he is just going to have to dig deep in terms of his driving if he is to salvage a podium finish.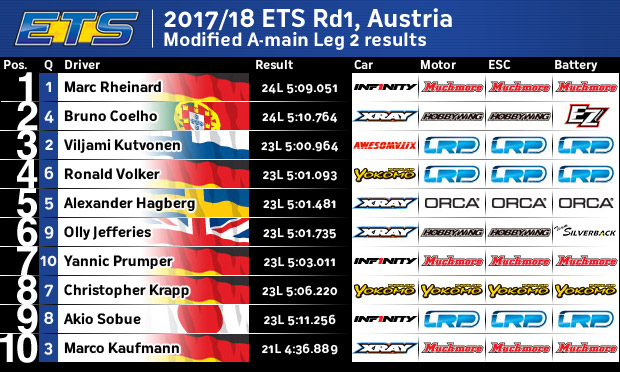 View the complete event results here.
View our event image gallery here.
---